If you're thinking about how to make your bathroom like a spa, you won't be disappointed when you're done reading this. If your bathroom is anything like mine, it gets messy and cluttered pretty quickly. Turning your bathroom into a luxurious retreat is an easy way to turn your least favorite room in the house into your favorite. Some simple steps and quick tweaks answers the question of how to make your bathroom like a spa, so get ready to relax.
1

Paint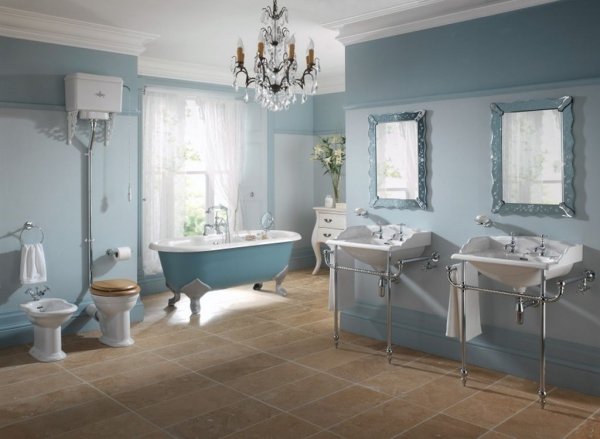 Luckily, most bathrooms are pretty small so slapping on a couple coats of paint won't take too long. The color on your walls is an easy way to help induce relaxation in the bathroom. Choose a soothing ocean blue or sea green color that makes you feel calm and happy when you see it. Avoid colors that are too dark, which will only make the space seem smaller. This is a good place to get started if you're wondering how to make your bathroom like a spa.
2

Switch Your Shower Head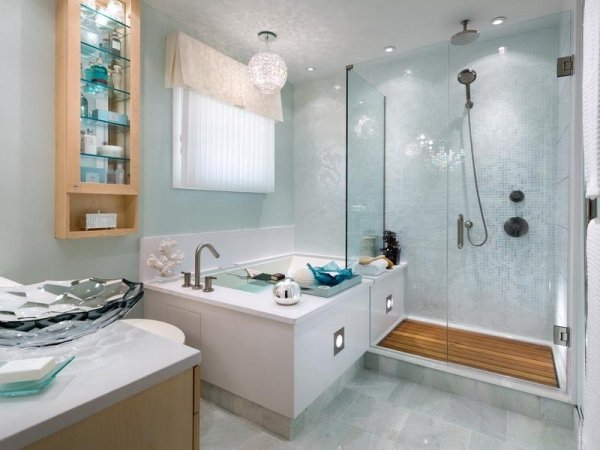 No spa has a simple single stream showerhead, so your spa bathroom shouldn't either. Showerheads can get pretty pricey, but you can find several options that are affordable. Look for one that you can rotate for a variety of different spray options, such as a jet stream that massages your body. It doesn't get more spa-like than that! Showerheads are easy to remove and install, so you can do this yourself in a snap.
3

Buy New Towels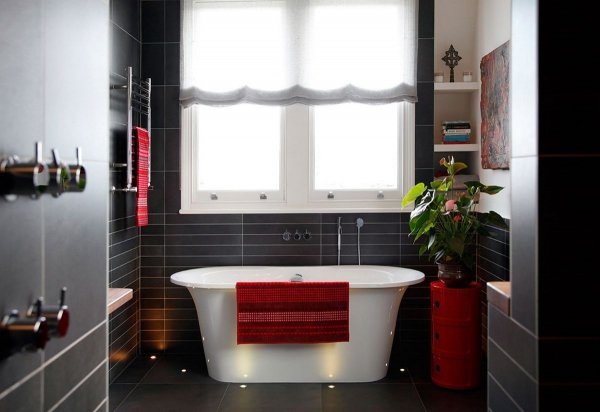 Fluffy, soft towels are an easy way to change your bathroom into a spa retreat in no time. Choose thick cotton towels because they're comfortable and absorbent, but won't get scratchy and yucky when you wash them. Choose colors that pair with your paint choice and other décor so everything blends.
4

Install Towel Warmers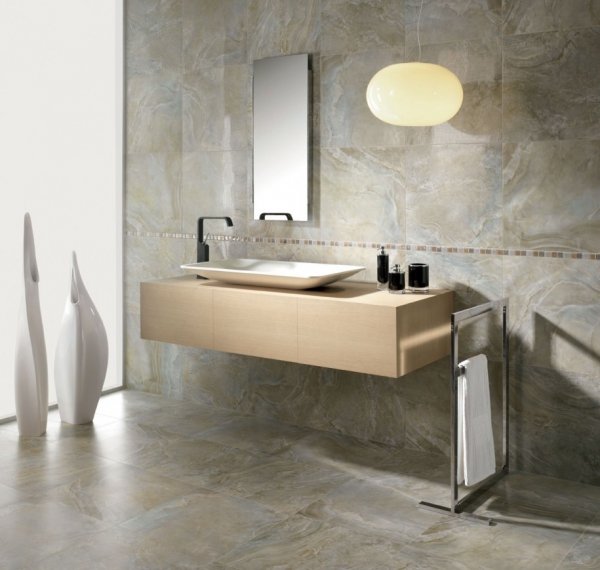 What could be more relaxing than a warm towel when you get out of the shower? Get yourself a standing towel warmer or install a warming towel bar on the wall and hang those brand new towels on it. Switch it on when you hop in the bath or shower and when you get out, you'll have an awesomely warm towel to wrap yourself in.
5

Fill It with Candles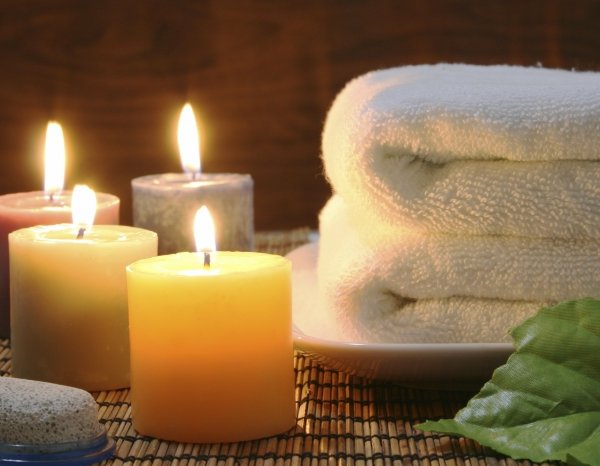 When you go to the spa, the light is usually low, so when you're turning your bathroom into a spa, add candles everywhere so you can turn off the ceiling light as you lounge in the bathtub. Put them on the edges of the bathtub, the back of the toilet and the sink counter. When you get ready to get in the tub, light all your candles. Scented candles are a great idea. Choose rosemary or lavender for even more relaxation benefits.
6

Bring in Music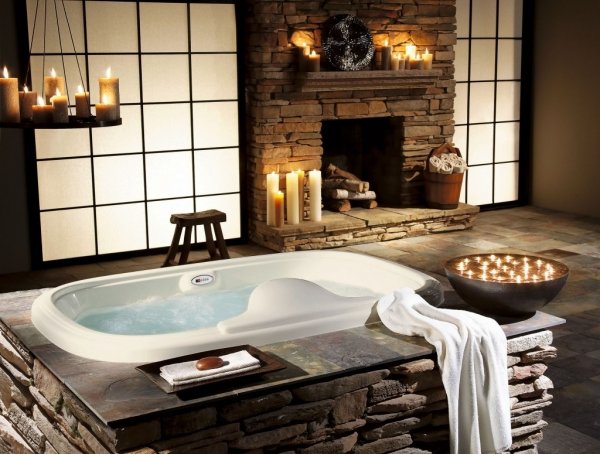 Most spas pipe relaxing and slow music in during treatments. You can replicate this by putting a small CD player, MP3 player or ipod dock in your bathroom. Play soft music while you take a bath or shower, while you put your makeup on or comb your hair. You'll feel so good, it'll be hard to leave when you're done.
7

Find Spa Worthy Toiletries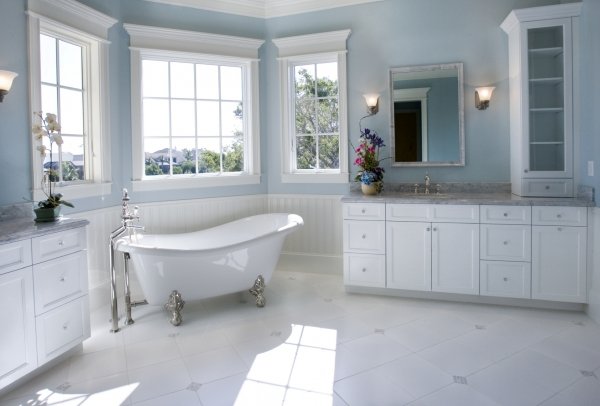 No spa uses store brand products, but that doesn't mean you have to dole out big bucks to get duplications in your spa bathroom. Simply put your favorite products into pretty squirt bottles or pump dispensers and you can pretend that you paid top dollar for spa items.
I can't really relax in my bathroom because it's littered with my kids' dirty clothes, bath toys and globs of bubble gum scented toothpaste. However, I totally plan to overhaul the whole thing when they get older. How do you relax in your bathroom?