Who wouldn't love a Harry Potter theme party? Whether you're 10 or 50, the boy wizard is so beloved that a whole industry has grown around him and his adventures. The stories touched our hearts and Rowling's wizarding world must surely be one of the most famous icons of our time If you're planning a Harry Potter theme party, here are some wheezingly good ideas to consider.
Table of contents:
1

Photo Booth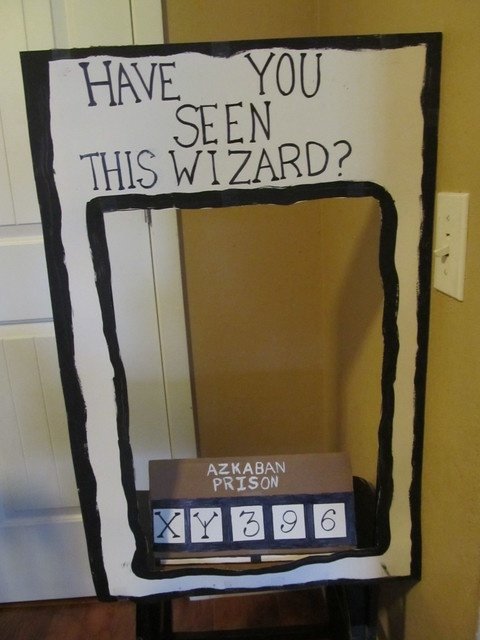 Source: Harry Potter Themed Boys Birthday ...
An absolute must for any Harry Potter theme party.
2

Golden Snitch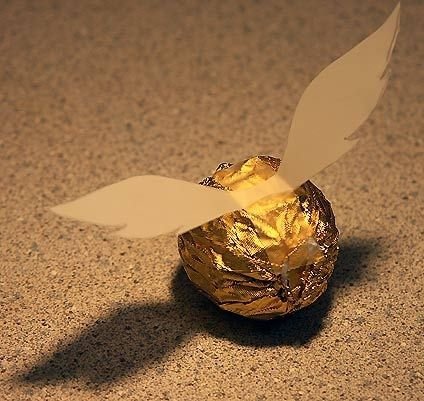 Source: Harry Potter Recipes: Sweets, Treats, ...
Easily made using yummy Ferrero Rocher chocolates. Make wings from paper or even use feathers from the craft shop. (Don't pull out owl feathers!)
3

Gryffindor Common Room Entrance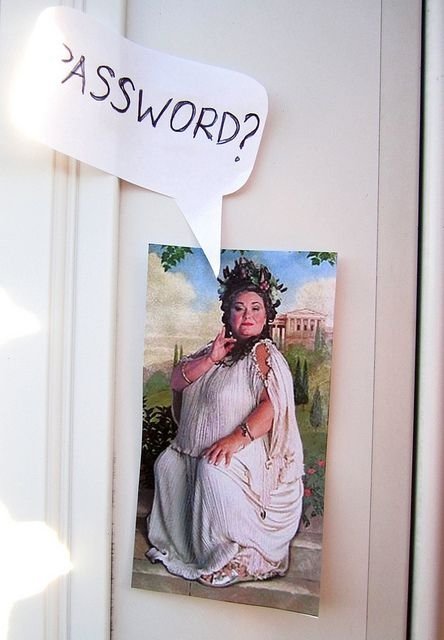 Source: wattlebird: Harry Potter Party Decorations
Blow up a picture of the Fat Lady to stick on the door. Don't forget to put the password on the invites. You could even have someone dress up as the Fat Lady to greet your arrivals, only letting them in when they say the password.
4

Follow the Spiders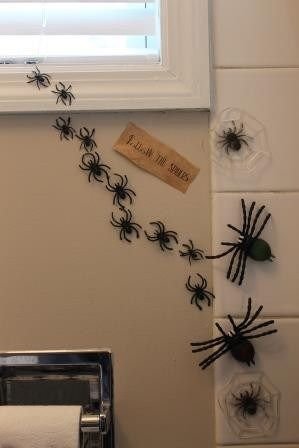 Source: The Bathroom
Take it one step further. Have your spiders around the house in trails leading to the bathroom - your very own Chamber of Secrets.
5

Wands

Source: Give Peas a Chance: Happy ...
Pass this around to all your guests so they can all turn up with their very own wands.
6

Butterbeer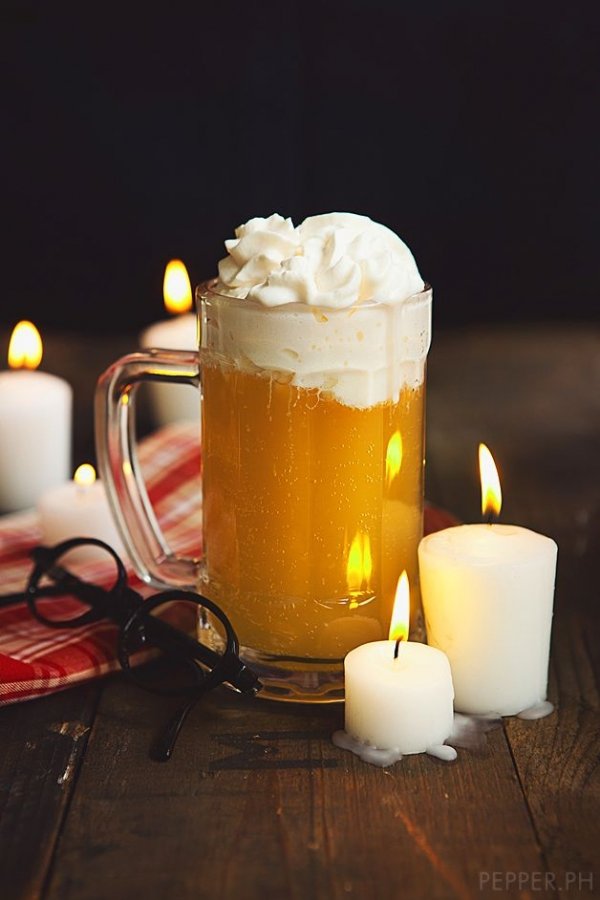 Source: Butter Beer Recipe | Pepper.ph
Can't have a Harry Potter theme party without butterbeer. There are plenty of recipes online - alcoholic and non-alcoholic.
7

Invitations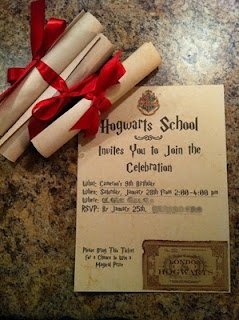 Source: Spicy Pinecone: January 2012
You won't believe how many printables you can find online for your Harry Potter party. There's everything from owl post packages to Hogwarts Express tickets to parchment scrolls.
8

Candy Corn Broomsticks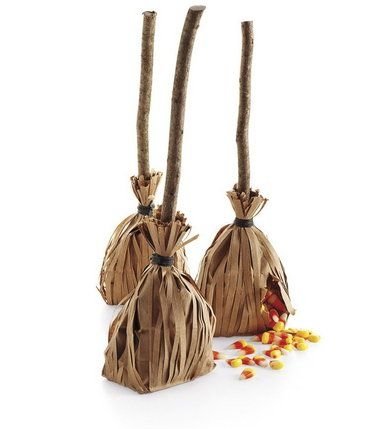 Source: Halloween decorating got you spooked
Tutorial available online. Great for decorating the candy table.
9

Quidditch Pong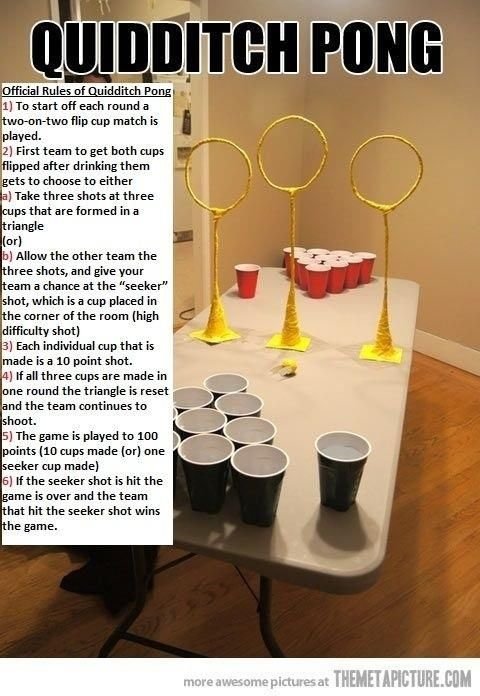 Source: This and That
The indoor version of the wizard game. Outdoor version coming further down the page. Organize your own Quidditch World Cup tournament for prizes. (Don't let the Death Eaters in though).
10

Dementor Remedy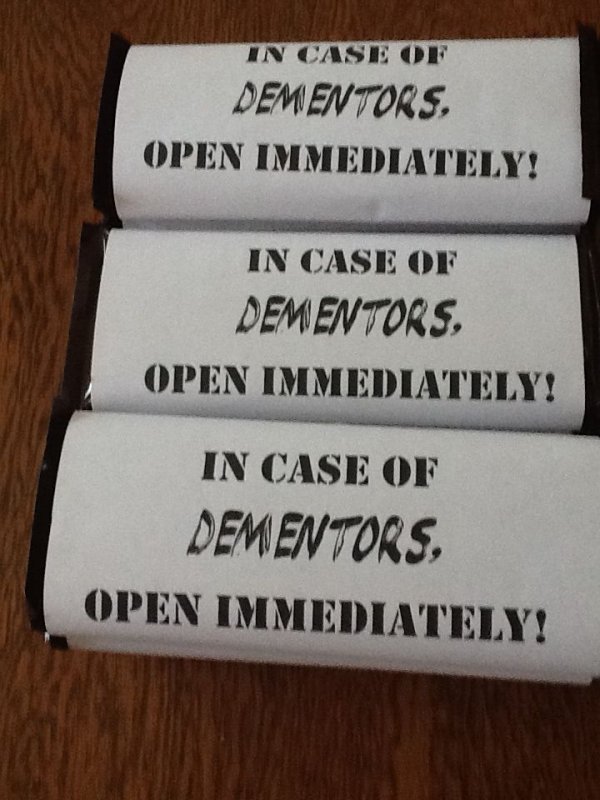 Source: Holiday Ideas
Have plenty of dementor defender chocolate on hand.
11

Keys with Wings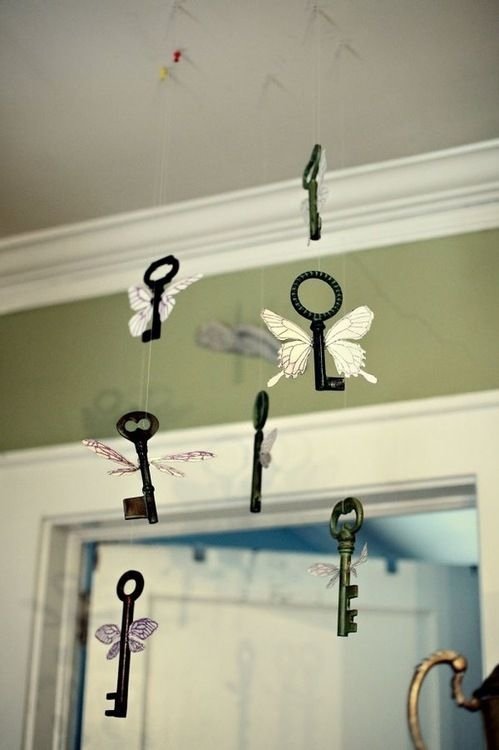 Source: SciFi
Great and easy decor idea if you've got access to a bunch of old fashioned keys (from the Sorcerer's Stone).
12

Platform 9 ¾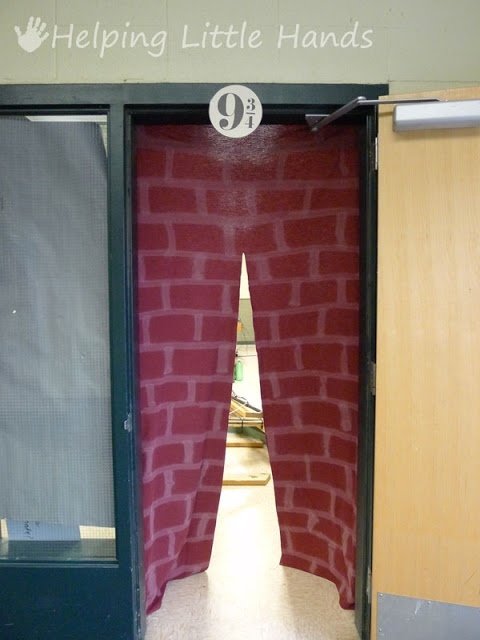 Source: Pieces by Polly: Harry Potter ...
Look online for instructions on how to turn a bed sheet into the platform wall.
13

Mind Your Step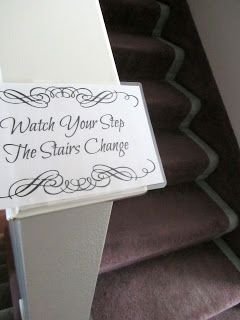 Source: Pinning with Purpose: Harry Potter ...
Go to town with signs all around the house with references to the stories. Maybe a sign on a bedroom door saying Professor McGonagall's office. A sign on the kitchen door saying House elves Only ... that kind of thing.
14

Moaning Myrtle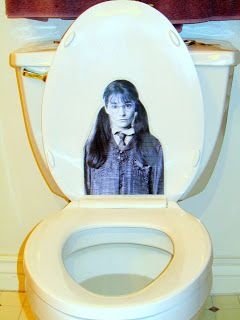 Source: Pinning with Purpose: Harry Potter ...
Love it! Stick a piccie of Myrtle above the bath too (a la Goblet of Fire)
15

Ministry of Magic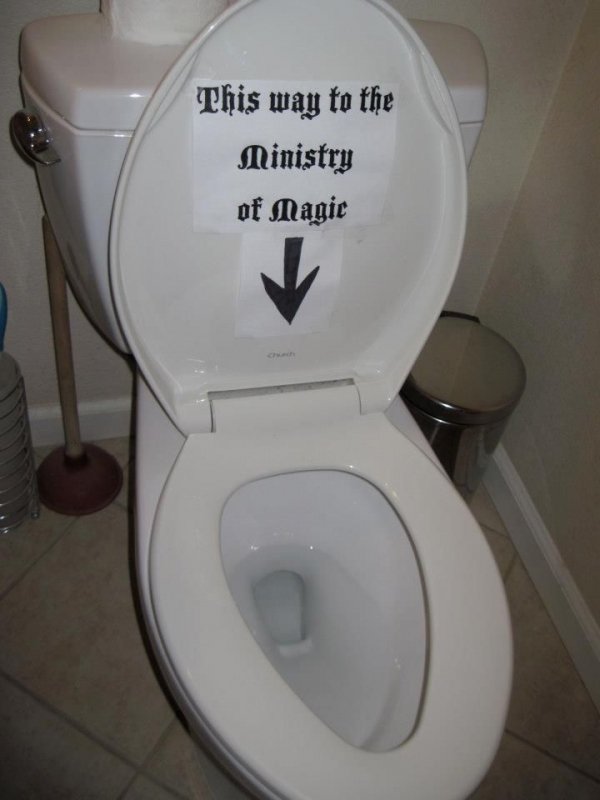 Source: So my friend threw a ...
An alternative to Moaning Myrtle.
16

Whomping Willow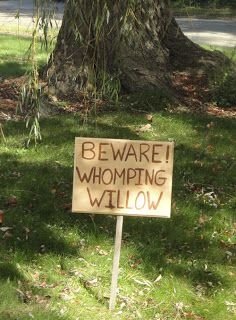 Source: Harry Potter Party: Decorations
Decorations for a Hogwarts theme party don't have to all be indoors.
17

Owl Post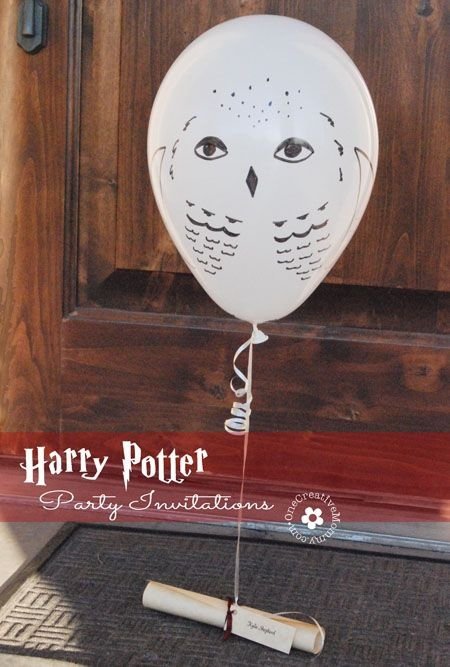 Source: Harry Potter Party Invitations by ...
Cute way to deliver your invites.
18

Patronus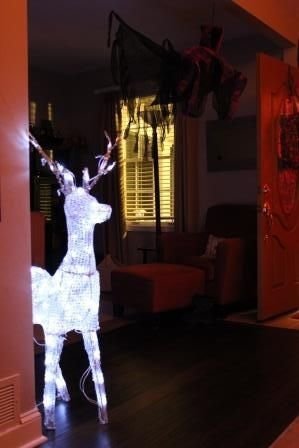 Source: Misc. HP Fun
Oh my! What a clever idea.
19

Invisibility Cloaks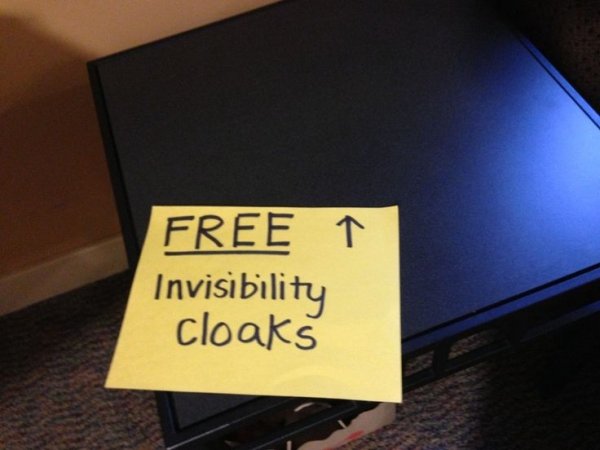 Source: So She Thinks She Can ...
Funny!
20

Dragon Eggs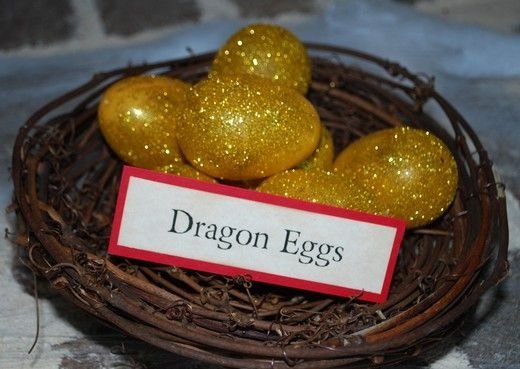 Source: Harry Potter Birthday Party Ideas ...
Keep Hagrid away from these or he'll be stuffing them in his pockets.
21

Gillyweed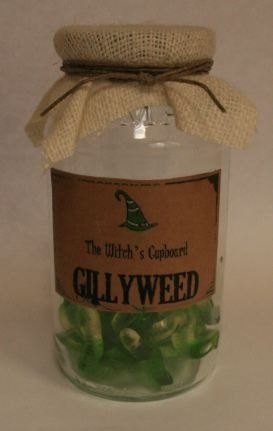 Source: Items similar to Gillyweed Potion ...
Made simply from green gummy worms in a decorated jar.
22

Lumos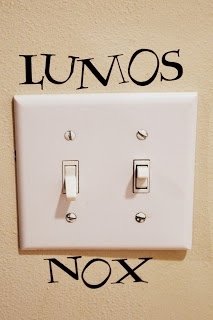 Source: My Own Little Women: Harry ...
So clever.
23

Harry Potter Party Game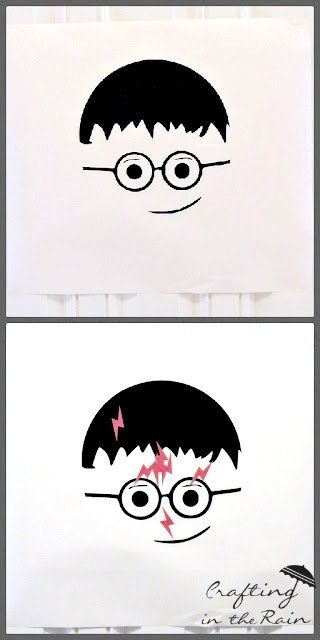 Source: Harry Potter Birthday Party | ...
Great version of the classic party game - Pin the Scar on Harry.
24

Books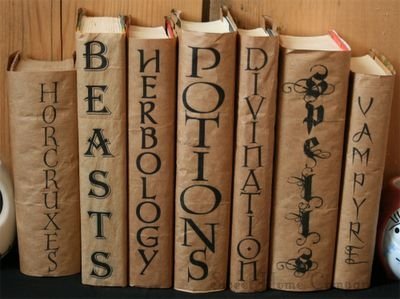 Source: Until Wednesday Calls: How To: ...
Easy decorating idea that won't be hard on your budget.
25

Hogwarts Letters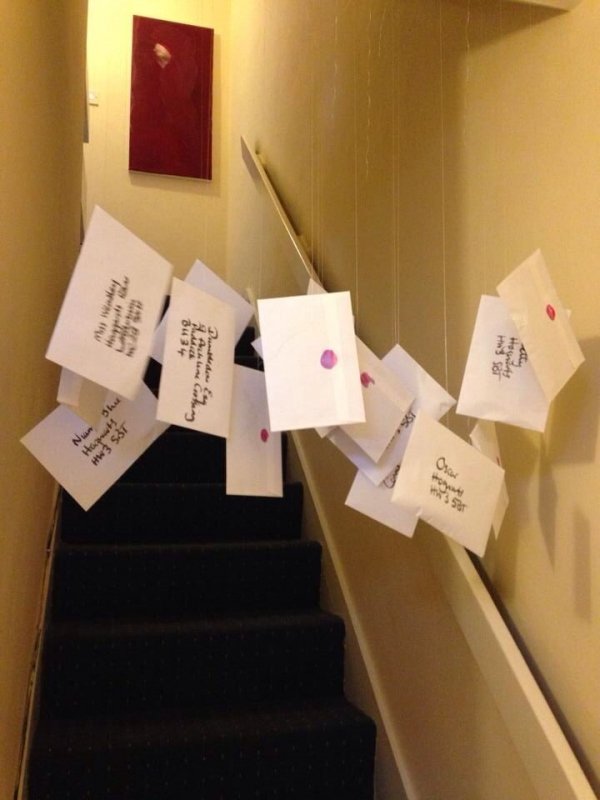 Source: Harry Potter
Hang Hogwarts letters from thread
26

Mudbloods Beware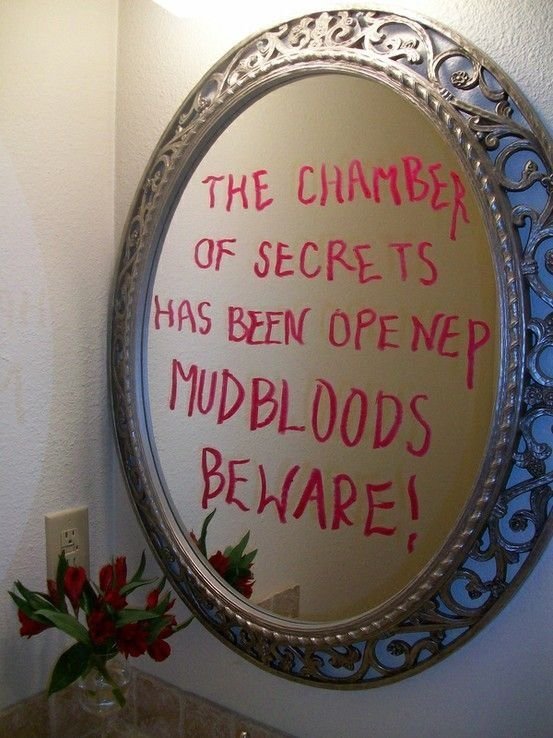 Source: Strawberry cream cake
Don't use your best red lipstick.
27

Ice Cream Toppings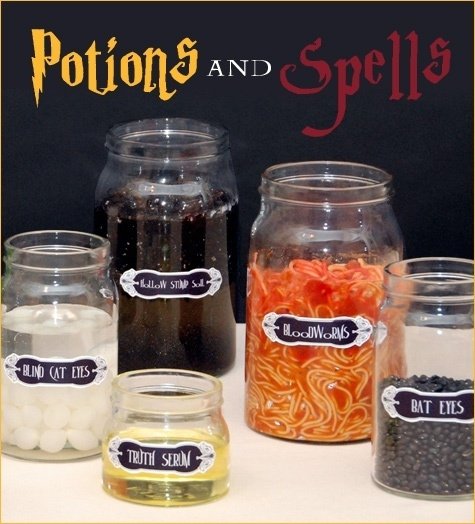 Source: Harry Potter Party | ABC ...
Doesn't have to be toppings for ice cream. Use the same
idea for your candy or food table.
28

Mandrake Cakes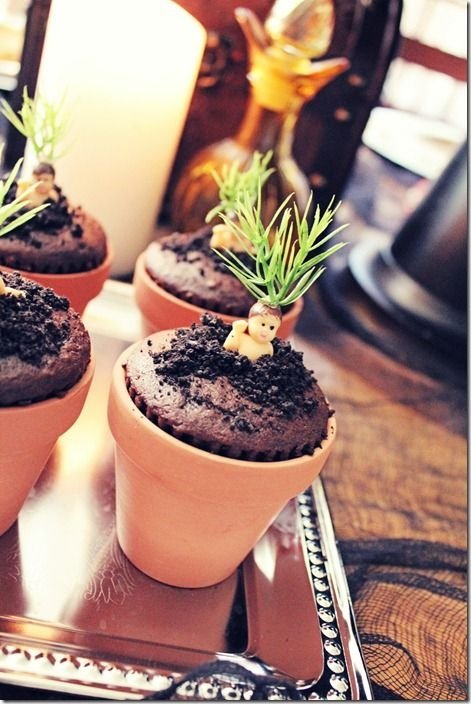 Source: my blog: #10- hunter potter ...
These are made by sticking plastic babies/dolls into chocolate cakes.
29

Whomping Willow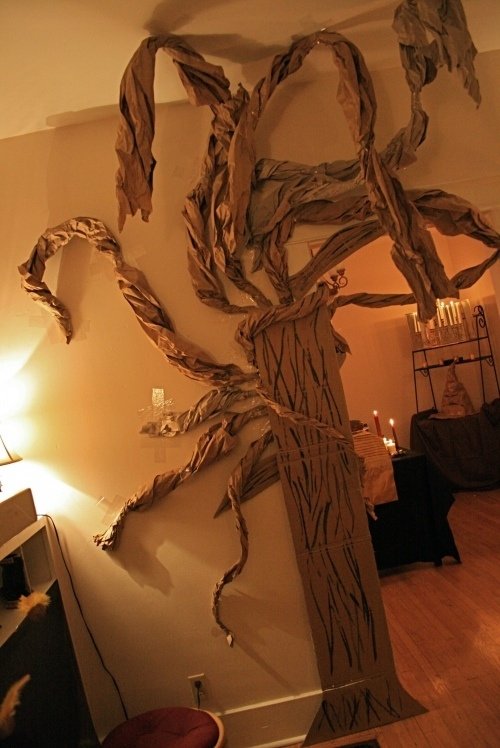 Source: welcome to our wizarding world ...
Make the branches by scrunching up brown paper or filling old panty hose.
30

Potions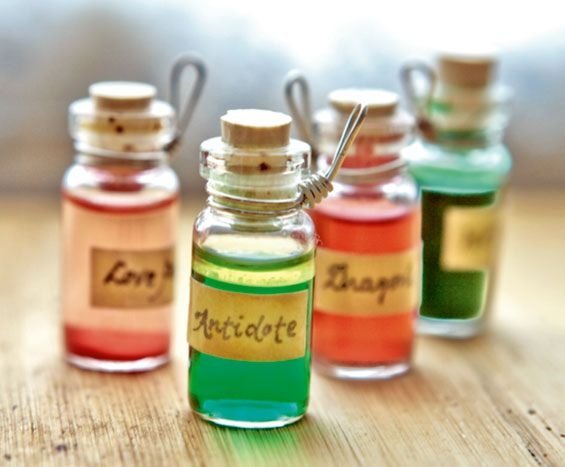 Source: How-Tuesday: Bottled Potions | The ...
Make the contents from water and food coloring.
31

Hat Cupcakes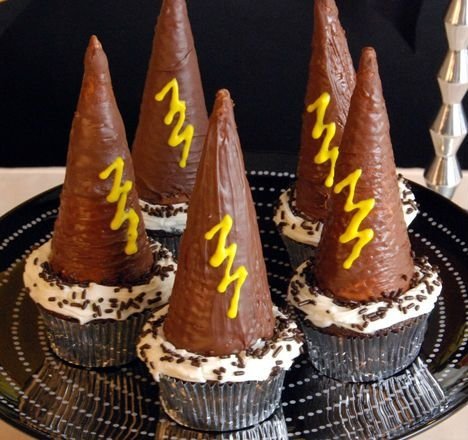 Source: Harry Potter Viewing Party - ...
Easy food for a Harry Potter themed party.
32

House Scarves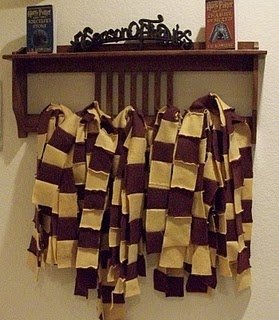 Source: Jengerbread Creations: Harry Potter Party
If you can knit, you can whip up a batch of house scarves in no time.
33

Dementor's Kiss-Away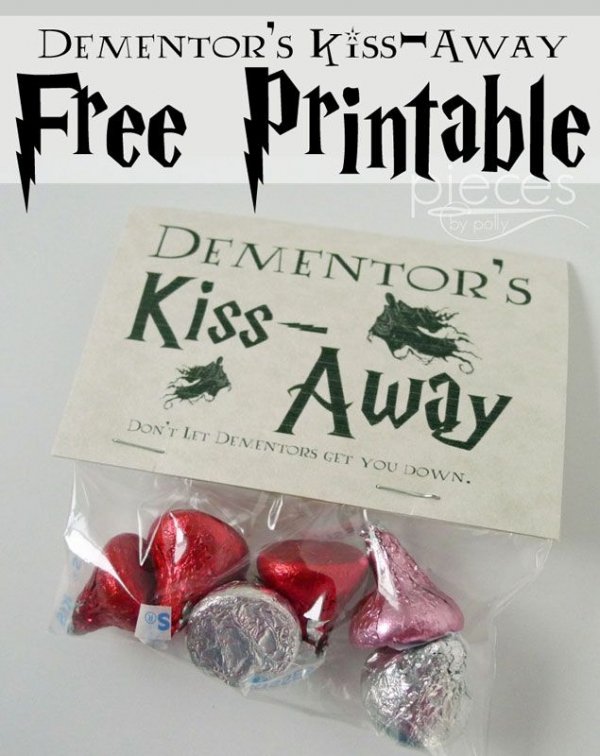 Source: Pieces by Polly: Free Harry ...
Transform some Hershey kisses.
34

Signpost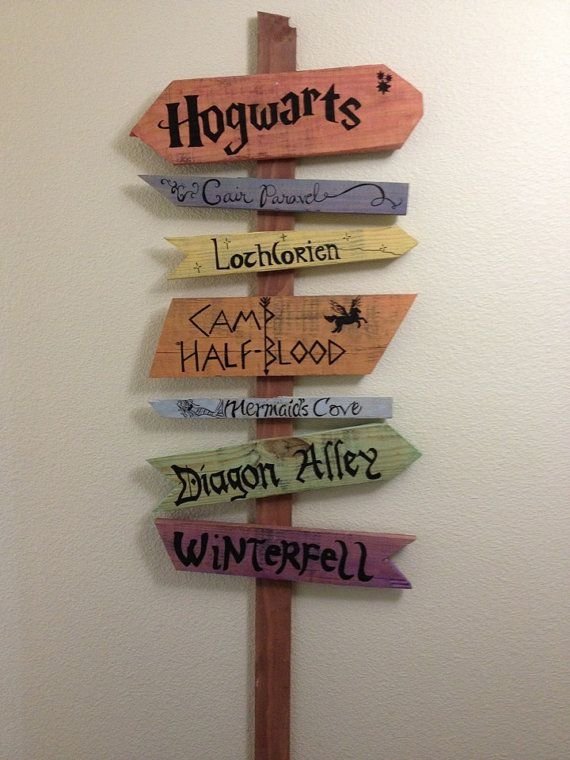 Source: Fantasy Sign Post: Pick your ...
Put one in your garden to guide your guests.
35

Liquid Luck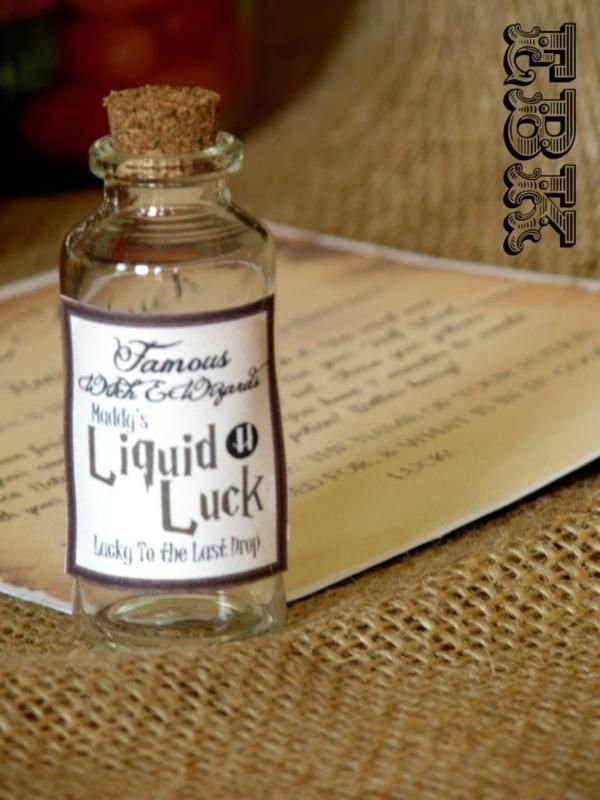 Source: Harry Potter Themed Birthday Party ...
Don't forget to have plenty of Felix Felicis around.
36

Owl Parcel Post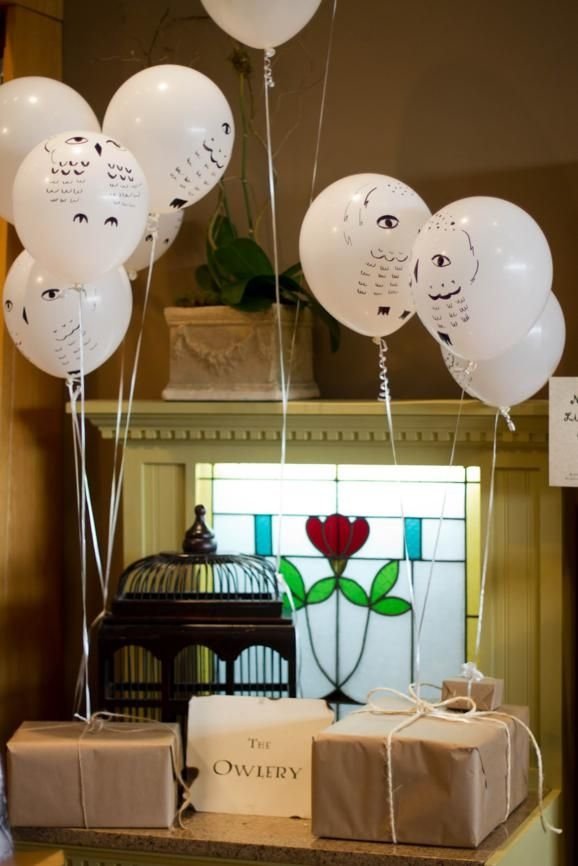 Source: Harry Potter + Make-a-Wish Foundation ...
Another simple to make décor idea.
37

Chocolate Frogs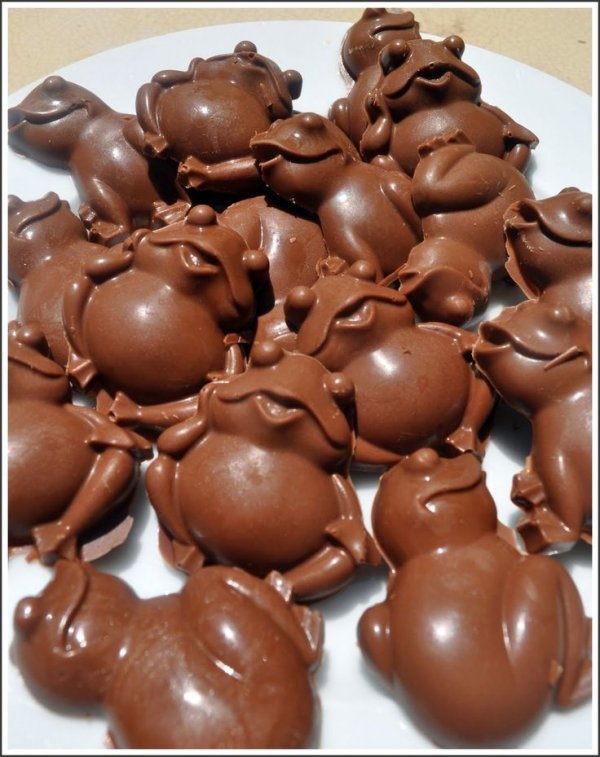 Source: sparrows and arrows: Harry Potter ...
Careful, they've got one good jump in them.
38

Marauder's Map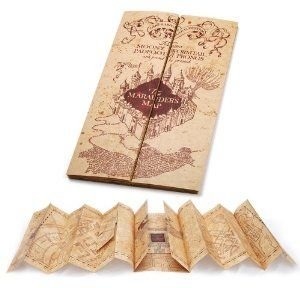 Source: squidoo.com
Printable available online.
39

Potions Cupboard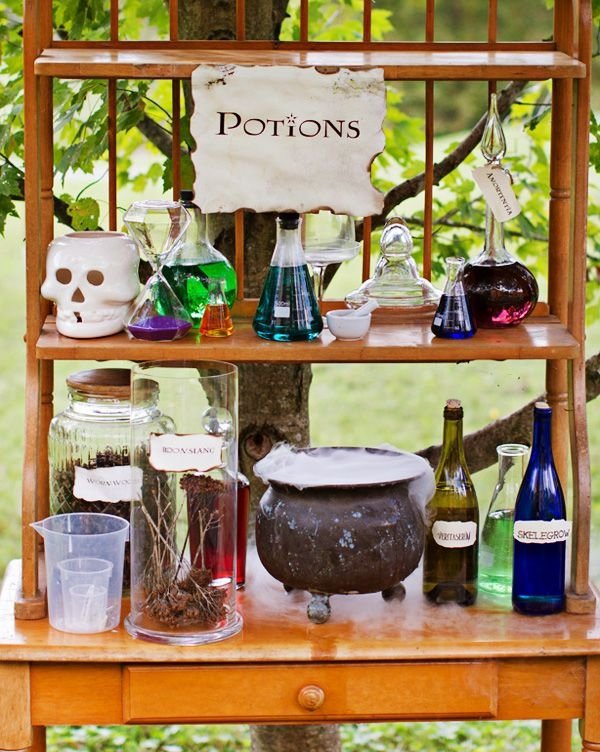 Source: Marvelous Hogwarts Inspired Harry Potter ...
List must include boomslang skin, lacewing flies, veritaserum, and bubble juice. and don't forget the bezoars.
40

Levitating Lemon Drops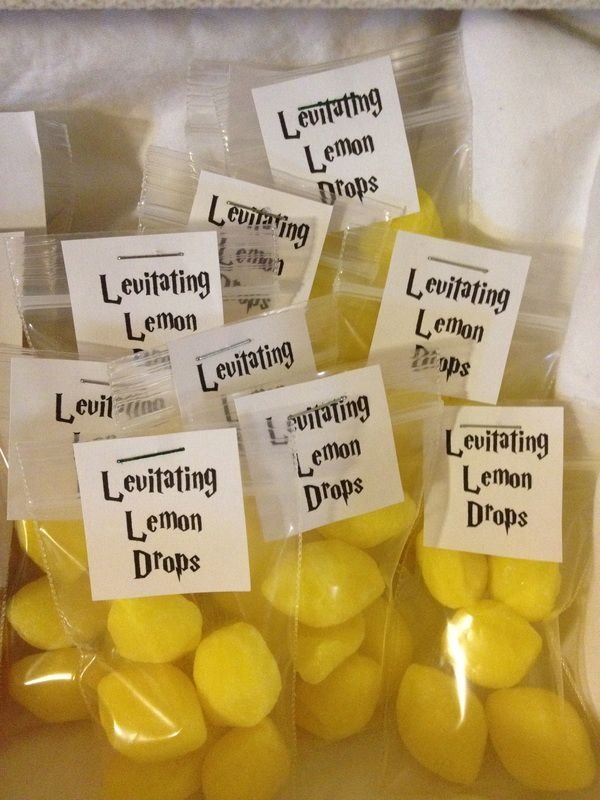 Source: real product reviews - Real ...
Or maybe call them sherbet lemons, Dumbledore's favorite muggle candy.
41

Harry Potter Party Drinks-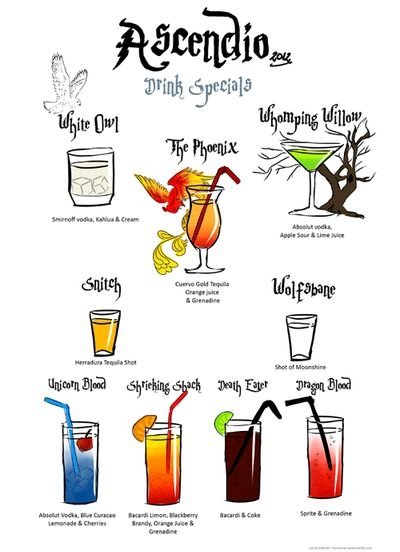 Source: Ascendio 2012: A Harry Potter ...
Alternatives to butterbeer.
42

Wands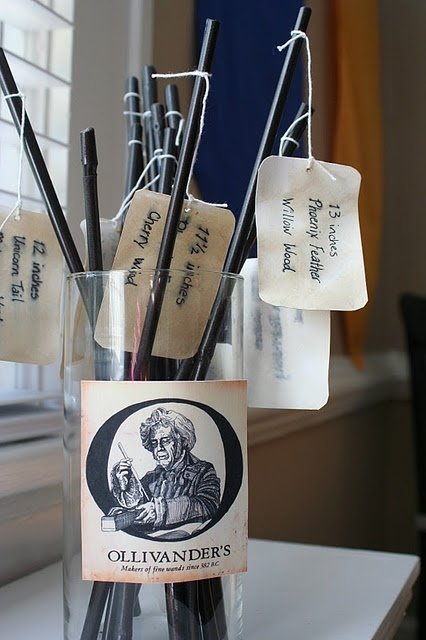 Source: Little Page Turners: The Ultimate ...
Make sure there's one for everyone.
43

Basilisk Calzone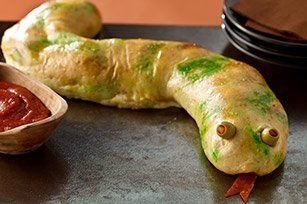 Source: Harry Potter Party Recipes
Search out recipes for Harry Potter party food if you want more than candy and sweets. Don't forget the cauldron cakes and pumpkin pasties.
44

Free Printables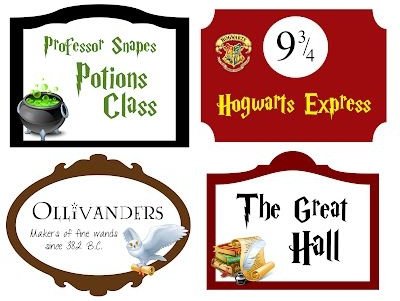 Source: My Cotton Creations: Family Life: ...
Just to give you an idea of the printable available for free online.
45

Licorice Wands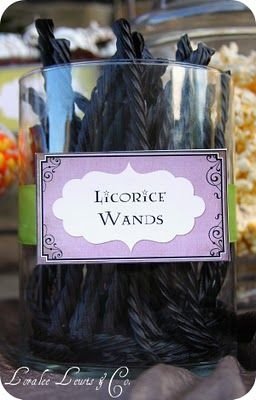 Source: My Harry Potter Party 2010
Hope you've got a Honeydukes near you to stock up on supplies.
46

Potter Party Games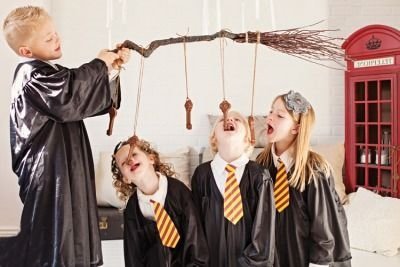 Source: How to Throw a Harry ...
If you want games create your own from ideas inspired by the stories or search the internet. Even something as simple as "Guess the number of Bertie Bott's Every Flavor Beans" or "Find the Snitch treasure hunt" would be fun.
47

Harry Potter Food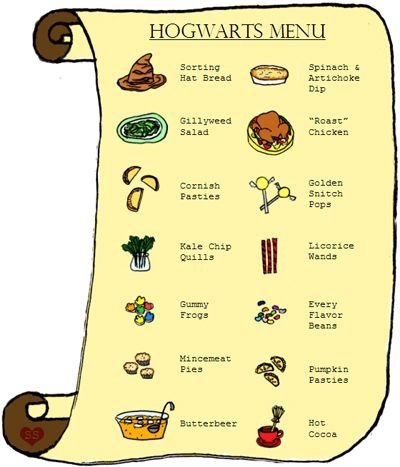 Source: Diamonds for Dessert: Harry Potter ...
There's lots of food mentioned in the stories so you shouldn't be short of inspiration for your Harry Potter party food. Don't forget Harry's favorite treacle tart.
48

Floating Candles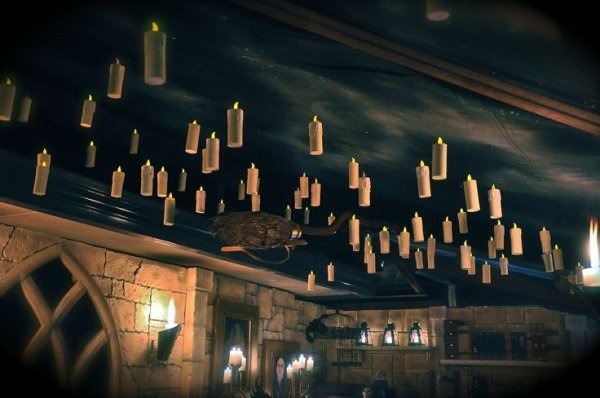 Source: Protected Blog › Log in
Obviously, if you use real candles to hang from your ceiling, you can't light them.
49

Quidditch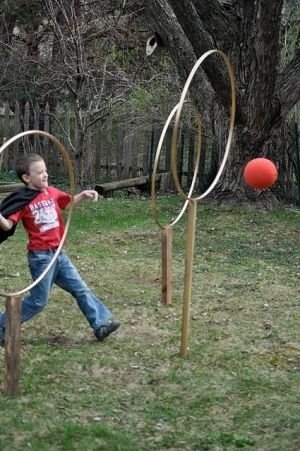 Source: harry potter party ideas
The outdoor version of Quidditch as promised.
50

Potage's Cauldron Shop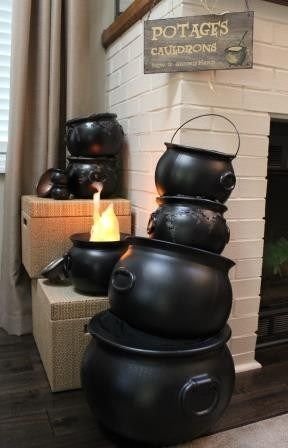 Source: Diagon Alley
Dedicate corners of your rooms/house top various establishments of Diagon Alley and Hogsmeade.
51

Basilisk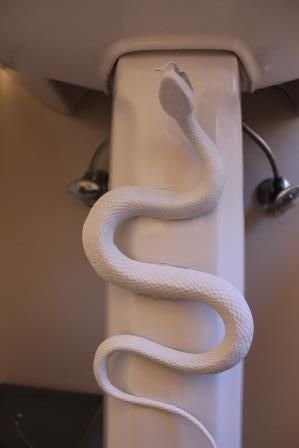 Source: The Bathroom
Spray paint a rubber snake and attach it to the sink in your Chamber of Secrets bathroom.
52

Education Decrees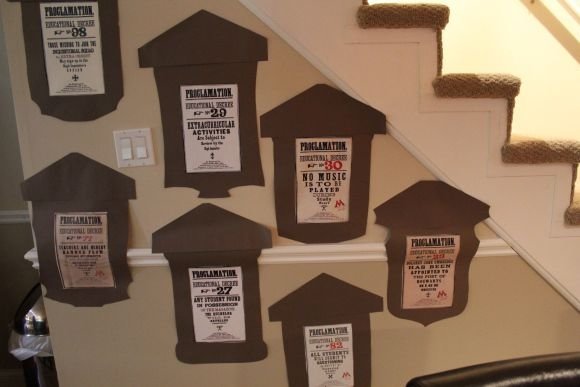 Source: Welcome to Hogwarts!
Make your own or use free printables.
53

Drinking Games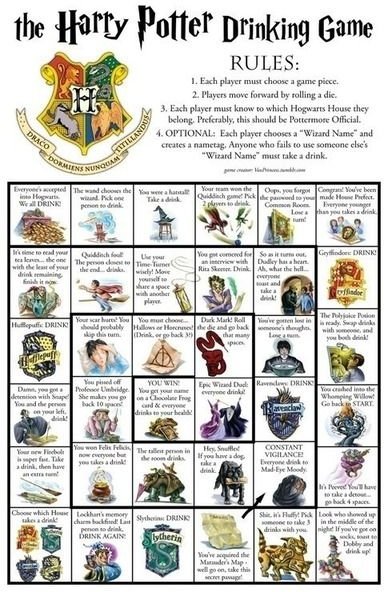 Source: Random Funny Pictures - 45 ...
Adults only!
54

Owl Cake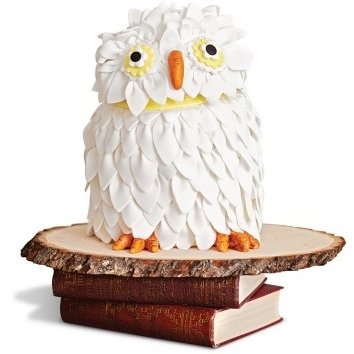 Source: How to Throw a Harry ...
Just search Harry Potter cake to find all sorts of designs from owls to sorting hats.
55

Harry Potter Party - Sorting Hat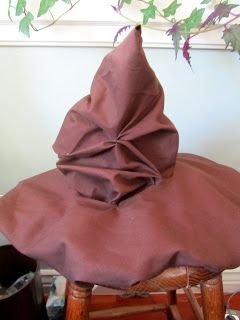 Source: Pinning with Purpose: Harry Potter ...
Make from old fabric and needle and thread.
56

Cauldron Punch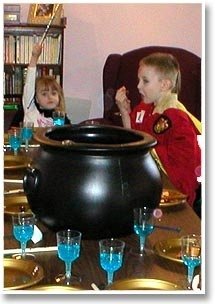 Source: Harry Potter Party - The ...
Make punch according to your guest list's age.
57

Undesirable No 1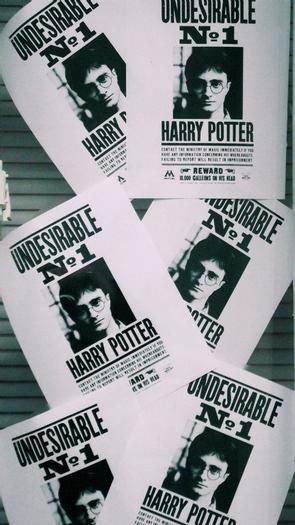 Source: hwtm.com
Boy, your printer is going to be working hard when you throw a Harry Potter theme party.
58

Pin the Sock on Dobby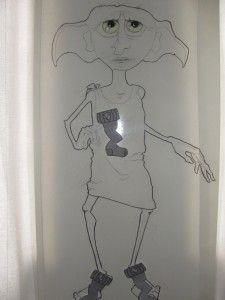 Source: Hosting A Harry Potter Party ...
Another version of the "pin the tail on..." game.
59

Pensieve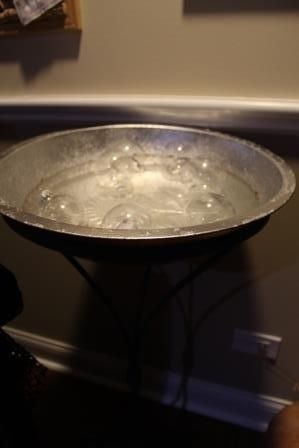 Source: Misc. HP Fun
What will your guests see?
60

Balloon Spider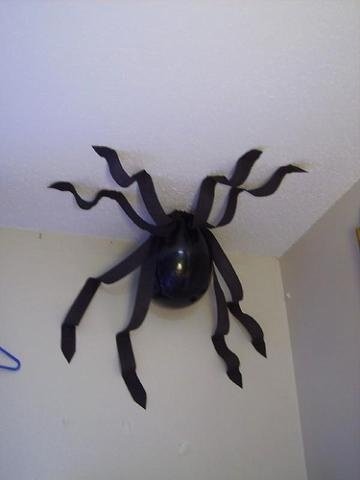 Source: childsource.ca
Put them in dark corners.
If you're throwing a Harry Potter party you can spend lots of money on buying lots of props and decorations or you can let your imagination run wild. If you know the books and films really well, you won't need much impetus to get your creative juices flowing.
Are you going to throw a Harry Potter Party? Share your ideas please!
Please rate this article