Lotion bars are easy to make and are a great way to look after your skin. Making them yourself at home means you have complete control over the ingredients and you can avoid the chemicals that shop-bought lotion bars inevitably contain. They can also be made for the specific purposes you need from simply making your skin brighter and better to dealing with issues such as relieving eczema.
---
1

Vanilla Latte Lotion Bars for Massages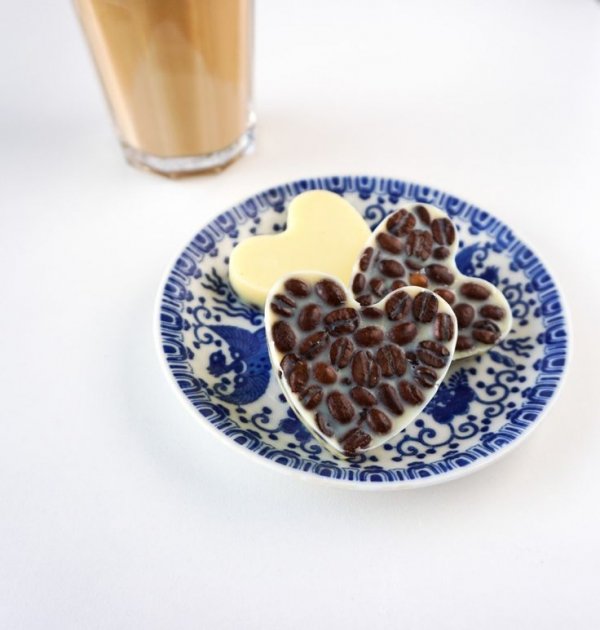 With this lotion bar you get two amazing scents and a great product to use for all over skin massage. But also, coffee beans are excellent exfoliators that brighten and tighten the skin, so this bar can be especially used for treating your areas of cellulite.
Ingredients:
6 tbsp cocoa butter
1 tbsp Shea butter
1 tbsp coffee-infused oil
Handful of coffee beans
a drop of vanilla extract
1 tsp vitamin E oil
To make:
First off you need to make some coffee-infused oil – do this at least two weeks ahead. Simply steep coffee grounds in olive oil or almond oil Shake container every day. To make the lotion bars start by melting the cocoa butter and shea butter in a double boiler. Remove from heat and add the coffee-infused oil, the vitamin E oil and the vanilla extract. Stir gently to combine. Distribute coffee beans equally between molds. Fill molds with the mixture and leave to harden. Use when ready.
2

Mango and Coconut Body Lotion Bars for Super Soft Skin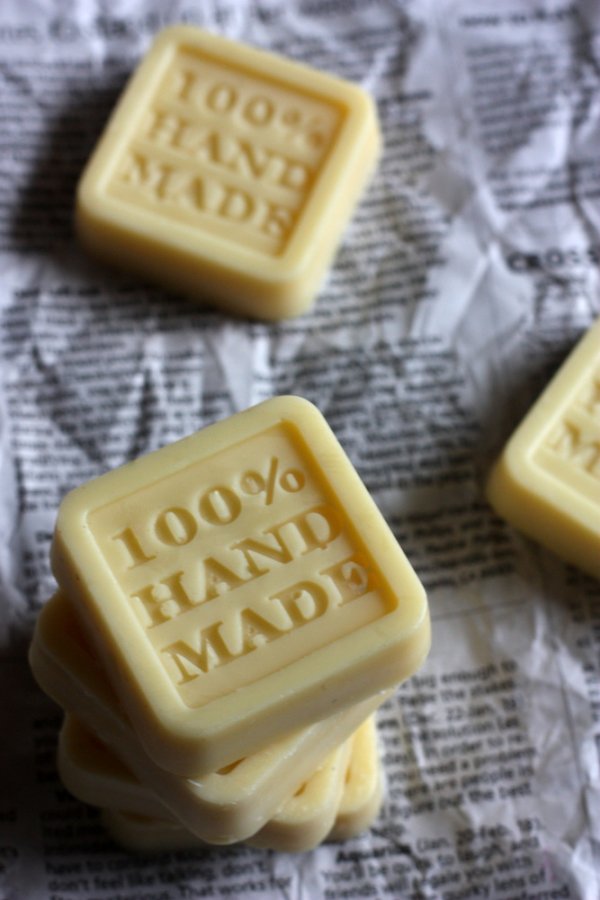 Even just hearing the name you know these are going to be super for your skin. The ingredients not only smell fantastic but there's lime for healing and neroli for killing bacteria and restoring pH balance and altogether, they're terrifically moisturizing.
Ingredients:
½ cup organic cold pressed coconut oil
1 cup cocoa butter
1 cup mango butter
10 drops neroli essential oil
10 drops lime essential oil
You can get all the ingredients online (at Amazon) or in health food stores. If you have sensitive skin, you can swap out the lime and neroli oils for other choices.
To make:
Melt the two butters and coconut oil over a pan of boiling water. Remove from heat and allow to cool slightly then add the lime and neroli oils. Mix gently to combine. Pour mixture into molds and put into the freezer. They're ready to use when set.
---
3

Silky Smooth Lotion Bars for Skin Indulgence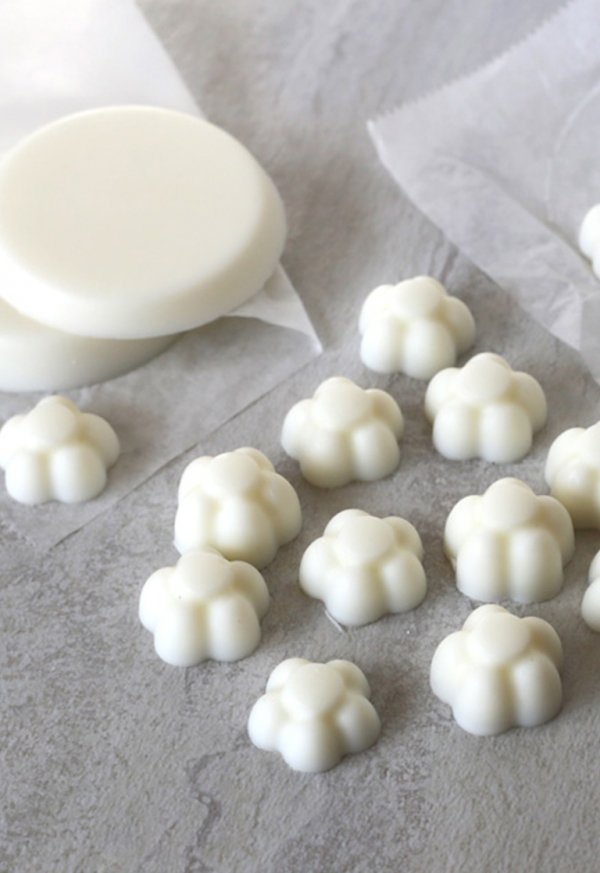 Making your own skincare products doesn't mean foregoing indulgence. These lovely bars are a real hydrating treat for your skin.
Ingredients:
½ cup beeswax pastilles or shredded beeswax or 4 x 1 oz beeswax bars
½ cup shea butter, cocoa butter, or mango butter
½ cup coconut oil
25 drops essential oils of your choice
To make:
Melt the beeswax in a double boiler (or in a bowl over gently boiling water), then add the butter of your choice. When that has melted, add the coconut oil. When all has melted remove from heat and add the essential oils. Stir to combine well. Pour into molds and leave to harden.
---
4

Hard Lotion Bars for Dry Skin Relief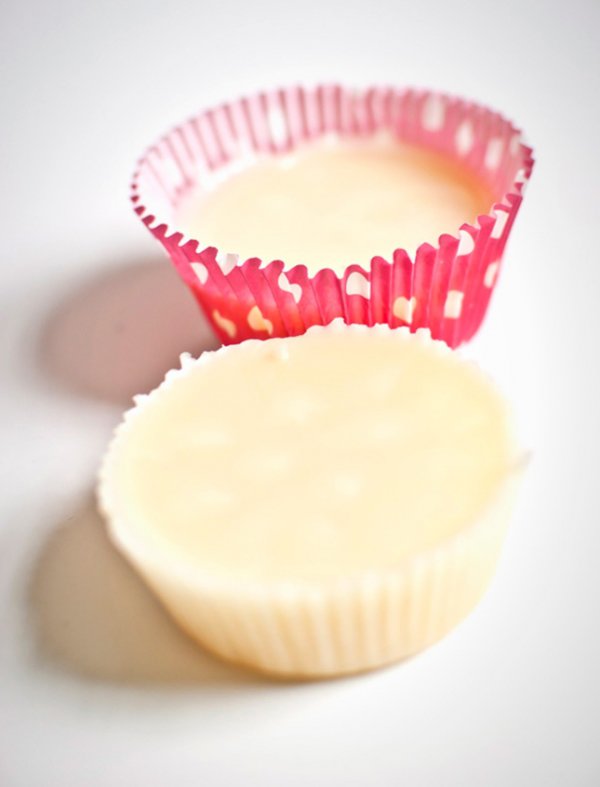 Don't let the fact that there's only three ingredients fool you. These bars are super-effective for dry skin – great for hands that do dishes.
Ingredients:
Equal parts by weight of
Cocoa Butter or Shea Butter
Oil, such as Coconut Oil or Olive Oil or Almond Oil
Beeswax
(2-4oz of each is a good measure)
To make:
Simple melt all ingredients together in a double boiler or in a bowl over gently boiling water. Pour into molds and leave to set.
---
5

Green Tea Body Bar for Reinvigorating Your Skin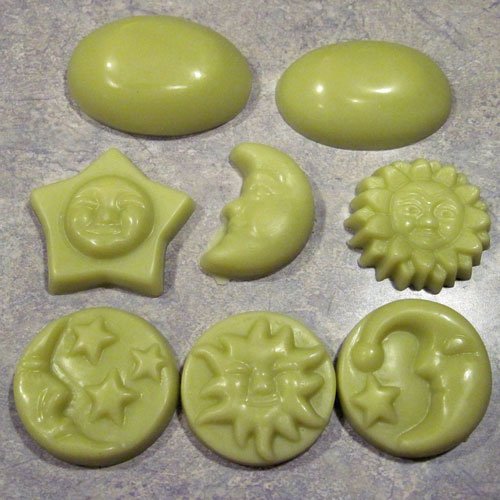 If you're already on board with the benefits of drinking green tea, you won't need much persuading that if it's so good for you as a beverage, it must be equally good in your skincare. Green tea applied topically will help you achieve smooth, supple and shiny skin.
Ingredients:
2 ½ oz Cosmetic/food grade Wax
2 oz Shea butter
2 oz Mango butter
1 oz Almond butter
1 Tbsp Matcha (green tea powder)
1 Tbsp Coconut oil
To make:
Follow the easy recipe video at lifeannstyle.com
---
6

Oat Body Butter Bars for Reducing Stretch Marks, Irritations and Scars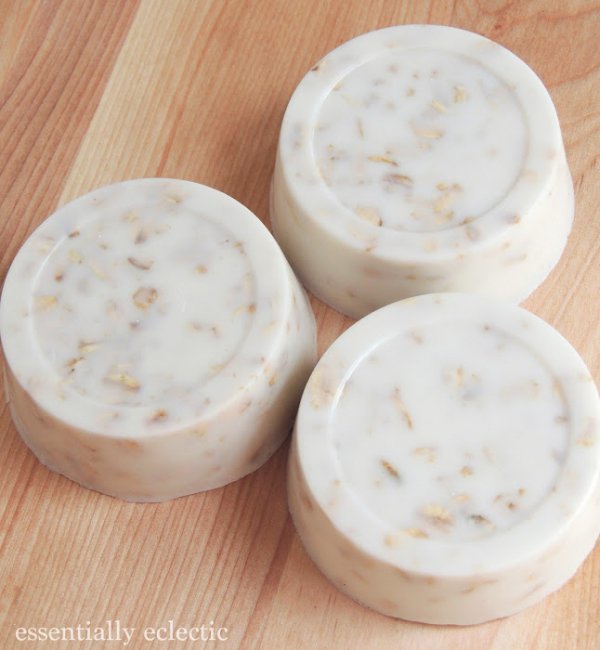 You eat oats because you know how great they are for your body, so it makes sense to use them on your skin too. They're champions of natural healing to make your skin radiant.
Ingredients:
1 Tbsp Organic oats
2 oz Cocoa butter
1 oz Almond butter
2 oz Shea butter
2 ½ oz Cosmetic/food grade Wax
1 Tbsp Jojoba oil
To make:
Follow the easy recipe video at lifeannstyle.com
---
7

Lotion Bars for Eczema Relief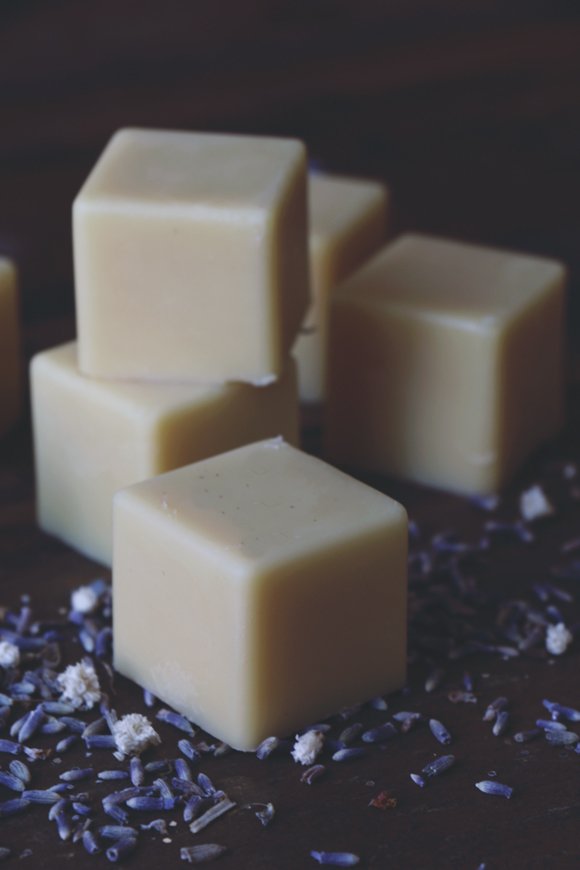 Being an eczema sufferer myself, I can totally sympathize with something that delivers soothing relief.
Ingredients:
1 cup organic virgin unrefined coconut oil
¼ cup organic oats
1 tsp Manuka honey
2 tsp vitamin E oil
n.b. Manuka honey is very expensive but it is incredible and you'll find so many uses for it.
To make:
Melt the coconut oil and honey together in a bowl over gently boiling water. While it is melting, grind your oats into a fine powder. Add this powder into the melted mixture. Stir until it is all combined. Add the vitamin E oil and mix again. Pour mix into molds or ice cube trays and freeze. When hard you can pop a couple into a warm bath or rub one all over straight after a shower.
---
8

Lavender Lotion Bar for ReLaxatiOn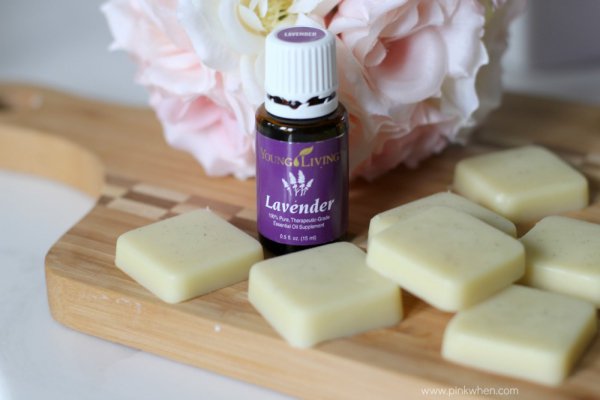 It's always nice to have these lying around for the times you need to de-stress and relax after a long day.
Ingredients:
1/4 cup Organic Extra Virgin Coconut Oil
1/4 cup Shea Butter
1/4 cup 100% Organic Beeswax
1/4 tsp Vitamin E Oil
Lavender Essential Oil
Silicone Mold
To Make:
Carefully melt the coconut oil, Shea butter, and beeswax until they are all in a liquid form. This can be done by placing your ingredients into a bowl and placing the bowl over hot water. It's also easier if you grate the beeswax before melting.Once melted, add in a the Vitamin E oil and stir well. Allow to cool slightly and then begin to add in the lavender Essential oil. I probably use about 15-20 drops. Once everything is mixed, place into a silicone mold to finish hardening. You can also add food coloring if you'd like before you put in the molds.
---
9

Mosquito Repellent Lotion Bars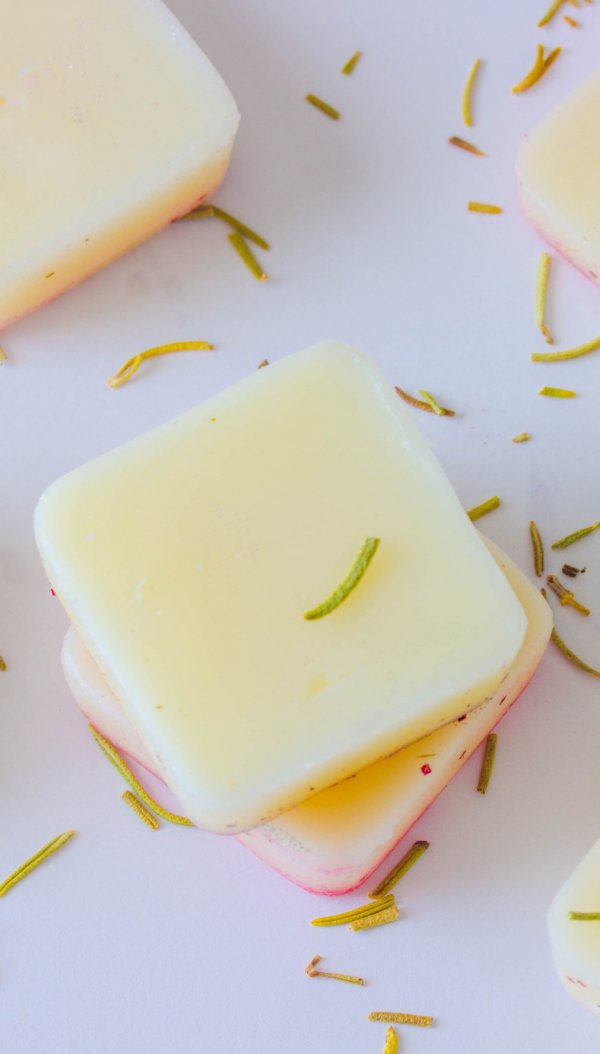 These are a godsend in my house because my girls and I get eaten alive in the summer, and of course we're allergic to the bites.
Ingredients:
1 tbsp. Beeswax
4 tbsps. Shea Butter
2 tbsps. Coconut oil
10 drops Miracle Glow Oil
10 drops Citronella Oil
5 drops Peppermint Essential Oil
5 drops Lemon Essential Oil
20 drops Lemongrass Essential Oil
To Make:
Place water in a large pot, add all ingredients to a microwave safe bowl and place in pot. Or a double boiler and melt all ingredients, on medium or high heat until liquefy. Pour liquid into mold until lotion bars are solid. Once lotion bars are solid store in an airtight container.
---
10

In-Shower Exfoliating Lotion Bar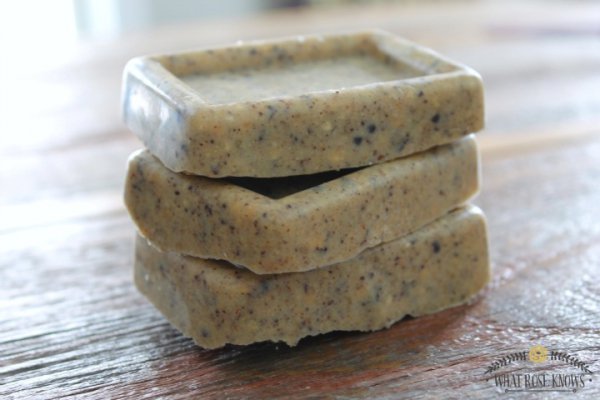 Exfoliating is a must for me when it comes to preventing razor burn shaving my legs, so this is perfect to use when I do shave. It's moisturizing as well as smoothing so I come out with amazing feeling legs!
Ingredients:
3-4 oz Cocoa Butter
3- 4 oz Shea Butter
1/2 cup Rice
1/4 cup (or more) Cocoa Almonds or Raw Almonds
Silicone or Plastic Soap Molds
To Make:
Why cocoa almonds? Why not! I had them in the house and figured they would add a little more exfoliation since they are drier than raw almonds. Plus, they smell heavenly! Before I got started, I set up a makeshift double boiler with the sauce pan filled about halfway with water and placed a shallow glass bowl on top. I turned the stove on medium-low heat. I then measured out 3 - 4 oz of cocoa butter and Shea butter using my kitchen scale. I don't think it's quite necessary to use exactly the same amount of butters when making this lotion bar. I placed the butters in my makeshift double boiler and they slowly started to melt. I wouldn't worry about mixing the butters while they are melting because they do a pretty good job of melting evenly on their own. While the butters were melting on the stovetop, I ground the rice and coco almonds in a food processor. This is the point where you decide how fine or rough you're going to chop these little pieces that will eventually be falling down your shower drain. A rougher chop means more exfoliation. When the butters are melted, carefully pour them into a smaller container like a glass measuring cup. This will make it easier to pour the mixture into the molds. Add the dry ingredients to the melted butters and mix. At first, the heavier dry ingredients like the almonds will fall to the bottom and the rice will float to the top. The mixture is NOT ready until everything is even. If after you stir everything and there is a layer of butters at the top, the mixture is not ready. You can speed up the process by cooling the mixture in the fridge and stirring it every 5 minutes or so. Be careful not to let it set completely though. However, if this happens, you can easily soften or melt it again in the microwave. When the mixture has cooled enough and everything is even, pour it into your choice of molds. I used basic soap molds and a silicone tray mold to make smaller pieces for the kitchen sink. Place your molds in the freezer to speed up the hardening process and they should be ready in about 10 minutes. They will easily pop out of the molds when they look shiny!
Are you going to try any of these fab lotion bars at home? Let us know in the comments!
---
Comments
Popular
Related
Recent