Men can be difficult to shop for, so I wrote this list of DIY Christmas gifts for men, to make your job a little easier this year! No more shopping or stressing over what to buy, just make something for him that will be fitted to his personal needs and preferences! He will love whatever you give him, but especially if you make it. Making a gift shows that you really put time and thought into it, so here are 13 DIY Christmas gifts for men!
1

Cook Something
I haven't met a man yet who doesn't like food, and especially sweets. You can cook an entire meal, or just a few of his favorite treats. Go the whole nine yards and serve him an elaborate feast by candlelight, or make it a casual affair with sandwiches and cookies on a plate. Whatever you choose, rest assured that this is one of the DIY Christmas gifts for men that will be a huge hit!
2

Write a Poem or Song
You certainly don't have to be a published author or a rock star to write a sweet and heartfelt poem or song for the man in your life. Whether it's your boyfriend, or your uncle, they will be delighted with this gift. If you wrote a song, make sure you sing it to him. If it's a poem, frame it, and wrap it up for a nice touch!
"Finding creativity in every aspect of life, women constantly seek out new outlets for their talents. Among one such talent is the gift for preserving memories in an innovative, artistic way. If you're looking for some fresh inspiration, check out these fantastic scrapbook ideas to add a touch of personal flair to your collection. Let your creativity bloom!"
3

Sew or Knit Something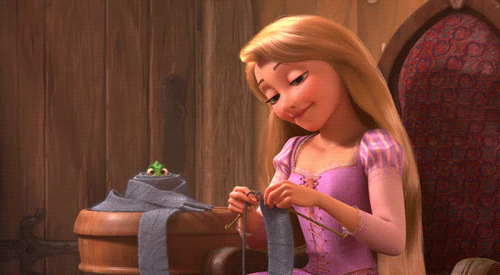 If you can sew or knit, put that talent into good use! Men get cold like the rest of us, so a cozy hat or scarf would be perfect for chilly weather. Try to make something according to your man's taste and style in clothes. He will treasure anything you give him, but if you want him to actually wear it, make sure it's comfortable and fits him right. Men can be as picky as women when it comes to their clothes!
4

Picture Collage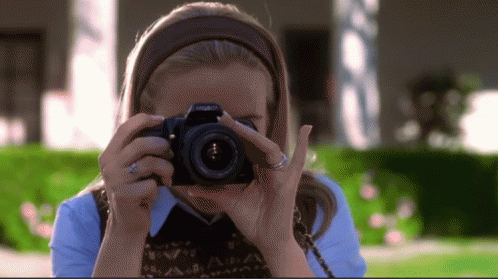 You don't even need your own computer software to make use of this DIY gift for a man, although it would make things much easier. Put together a collage of pictures with you and the special man in your life. If you're making this gift for a father, or a brother, you can include other pictures with family members or perhaps his favorite sports team. You can put this collage together manually with a little glue and a picture frame, or you can design and order it from a photo website in one large sheet. No matter how you choose to do it, this is one gift that's guaranteed to please!
Thank you for sharing your thoughts!
Your voice matters to us. Happy reading!
5

Write a Book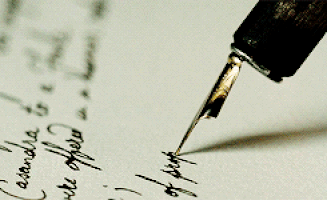 Write a book….really! For my husband one year, I picked up a small journal. On each page I wrote one reason why I love him! I used stickers and stamps to embellish it, and fixed up the cover really cute. You can cover the front in contact paper to preserve it better. Remember, this idea will work for any man, not just your significant other. For a father, consider making it a family gift and having your siblings pitch in with their thoughts!
6

YouTube Video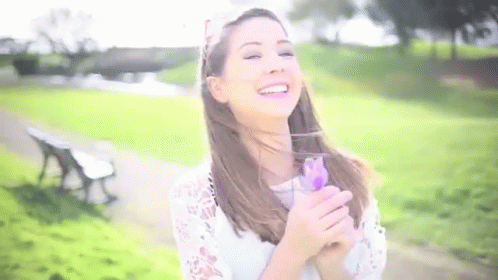 In today's age of technology, there's no reason why anyone can't learn to make a simple YouTube video! You can make a video with pictures of the two of you, video clips, special songs, or anything you like. You could even post a video with you doing something creative for him, like writing "I love you" in the snow or sand, or baking him a batch of candy. Whatever you do, he will love being the center of attention in YouTube land!
7

Paint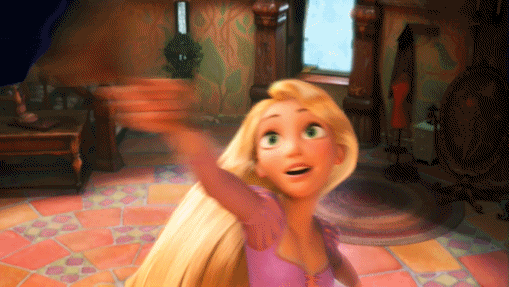 If you know how to paint or draw, use this talent to make a DIY gift for your man! He can frame the picture and save it forever. Draw him anything, from his favorite animal or sports team, to a sketch of the two of you hanging out together. Don't paint? Hire a professional to make a cartoon sketch of something he loves. This idea appeals to his "kid-nature" and still qualifies as a DIY gift.
8

Coupon Booklet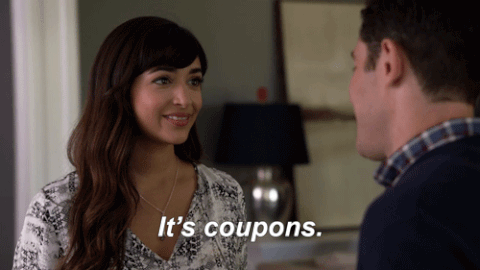 If money is tight, or none of these ideas have appealed to you yet, consider making the special man in your life a coupon book! You can take slips of paper and turn them into "coupons". They can be for various things of your choice. A few ideas are: one chore-free day, date night of his choice, home cooked meal or goodie of his choice, one lazy day to do nothing, one massage, one day to hang with his friends, ect.
9

Memory Book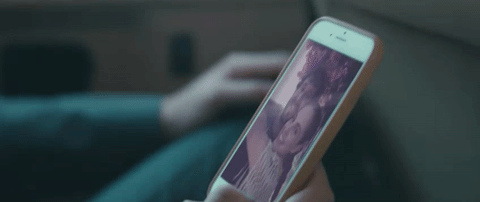 For the ultimate personal gift, make him a memory book. You can use photos of different things that are important to him, along with souvenirs, remnants of things you've done together, and maybe even contributions from other family members or friends. Use stickers and embellishments to fix the cover and insides up, and know that this is one gift he will always treasure!
10

Jack Daniel's Soap Dispenser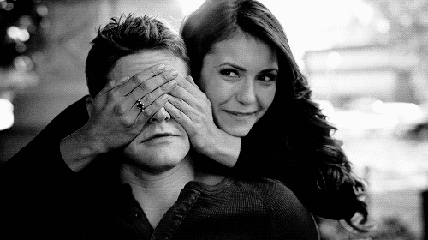 This is for the bachelor in your life, whether it's a friend, brother, cousin, etc. this is a gift for a man's bathroom! All you need to do it buy a bottle of Jack and empty it; you don't have to drink it, but might as well. Then buy a bottle of soap and/or soap dispenser with a really nice pump on top. Then just put soap in the clean Jack bottle and screw the pump on. There you go!
11

Chalkboard Coffee Mug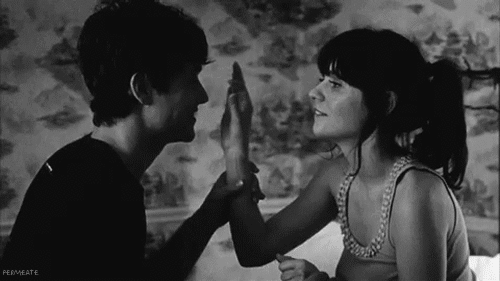 We all have a coffee or tea lover in our lives. This is a great personal gift for him. All you need is a mug, preferably with no design on it or a design that doesn't look weird with a piece missing. You also need painter's tape, chalkboard spray paint and sandpaper. First cover the part of the mug you don't want sprayed with the tape, sand down the part you do want to cover, and then spray the mug with the paint. After it dries, write a message on it and there you have an adorable and personal mug.
12

Date Night Basket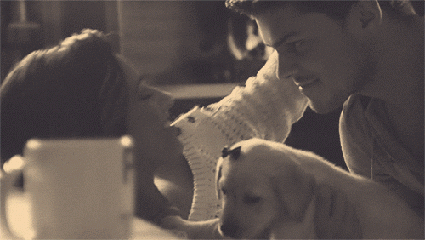 Here's one that can be fun for you, if you give it to your boyfriend that is. Even if it's not for your man, you can at least have fun making the basket. Why not grab his favorite snacks and movies, plus a bottle of champagne, put it in a basket and plan a fun date night? If your guy likes to play board games, card games, or any games at all you can include those as well.
13

Lego Cufflinks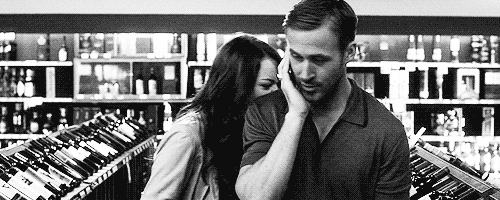 Every guy is a big kid at heart, so why not make something to help him embrace the child inside? All you need here are Legos and cufflink backings. You can buy cufflink backings online and there are Lego stores you can go to and buy a few Legos there. Afterwards you just have to attach the Lego using hot glue and let them dry. Super easy and super cute!
Now that you have a large range of gifts to choose from, you can make something personal and special just for the man in your life! Whether he is a father, husband, brother, lover, or friend, you can choose something off of this list that will be perfect for him! What DIY gifts for men are you planning to make this Christmas?
Lvnlyt:
That wasn't meant to be in this thread... Doh!
Lvnlyt:
Only two things put my man in a bad mood; everything I say and everything I do, it seems!
Anisha:
just asked by BF about his choise - 'cook something' the winner! :)
Midnight:
@Anisha - mine said 'Don't cook!'
Alma:
I'm sorry but all these things are things guys complain about getting, these sound more of things for valentines day, men like electronics or shoes and they are always saying things that they want through out the year, guys are easy to get presents for