15 DIY Valentine's Day Gifts to Give ...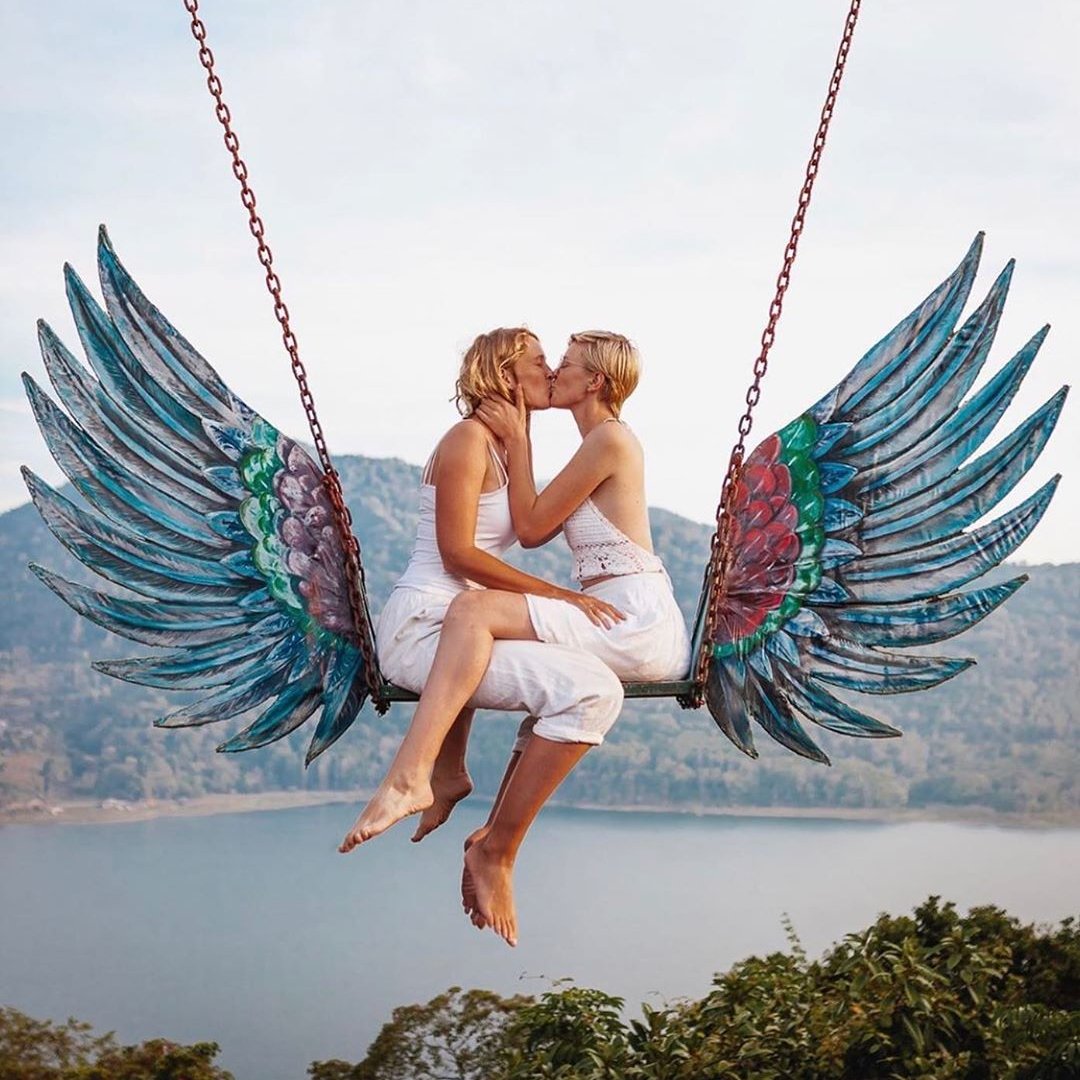 Valentine's Day is right around the corner and if you are a little short on money, DIY Valentine's Day gifts are the best idea! Pinterest has opened up a whole world of DIY crafts and I've got 15 DIY Valentine's Day gifts that are sure to make anyone you give them to smile! So, take your time, gather your supplies and take a look at my Valentine's Day gifts that you can make yourself!
While a lot of DIY Valentine's Day gifts can look cheap, I think that this one actually looks a bit expensive! It's so pretty on and you can really customize it to your girlfriend's, mom's, grandmother's or even your sister's favorite color! This lace necklace is super chic, totally in style and definitely a top pick of mine! Which one is your favorite?
Tutorial: craftingagreenworld.com
I think that candle holders are super cute and can really make a room feel that much warmer. If you're having a really hard time picking out a Valentine's Day gift for your girlfriend, why not make her one of these? These vintage votives are super easy, totally chic and would look great in any room in the house!
Tutorial: huffingtonpost.com
If you are thinking of a cool gift for your kid to give your wife, why not make her a yarn piece that states just how much they love her! This awesome wire sign is not only cute, but it's very in right now. It'd look great on any wall and it's super easy to make!
Tutorial: huffingtonpost.com
Remember when I said that candle holders are the best gifts? If your girlfriend or wife doesn't like lace, why not try something a little more rustic? This one is super easy to make and it really shows some thought behind your gift. After all, who wouldn't love something wrapped up in twigs?
Tutorial: huffingtonpost.com
Is your girlfriend the type that loves to take a bath? Mine is, she loves everything that has to do with LUSH and these bath fizzies that you make yourself will make her melt! They are so easy to make and look super cute in a little spa gift pack!
Tutorial: myownlabels.com
6.

Framed Book Page Heart
When I proposed to my girlfriend, I actually put her ring inside a hollowed-out book. I thought that it was so unique and so different! What I didn't think of was cutting out a few book pages into the shape of a heart and framing them! This makes a great gift for the book lover!
Tutorial: bystephanielynn.com
7.

Framed Hand and Foot Prints
If your valentine is also the father of your child, this can be a sweet, adorable DIY gift! This also works for your child's grandmas, aunts, and other family members you want to show you love on Valentine's Day! Add a sweet phrase like this one and you've got yourself a perfect Valentine's Day gift!
Tutorial: dailyleisure.com
8.

Reasons Why I Love You Mason Jar
Your significant other gets to hear the words "I love you" all the time! But one of the things they don't always get to hear are the reasons why. And there are tons of them! Write them down and put them in a cute mason jar as a gift to your valentine! It's certainly a present they'll cherish forever! You can buy the mason jar and tiny scrolls here:
etsy.com
How cute is this idea? A compact, memory-filled, photo album in a box! Your special someone is sure to love this gift because it's from the heart! And your wallet is sure to love it, too!
Tutorial: countryliving.com
Sharpie mugs are cute, inexpensive, and personalized. Plus, this gift is something your partner will use regularly, and think of you fondly with every use! Everything a DIY Valentine's Day gift should be!
Tutorial: livingwellspendingless.com
I think my obsession with mason jars is becoming pretty obvious now... But honestly, what girl wouldn't love a spa in a jar? If you're shopping for any women you love in your life this Valentine's Day, then this is the ideal gift!
Tutorial: thegunnysack.com
A string heart is a great gift for anyone who may have a really bare apartment, and who's in need of some artwork! This gift will not only show that you were thinking of them but also always remind them of Valentine's Day and the love you share!
Tutorial: theedizzydaisy.blogspot.com
13.

Valentine's Day Calendar
Everyone needs calendars, right? But nothing really beats a made-with-love calendar! I'm absolutely in love with the idea of a homemade calendar, complete with a decorative heart and a frame!
Tutorial: meandmydiy.com
If you're married to your Valentine, this is an awesome gift to give! Print out a map of the state from each place you met, got engaged, and got married. Then place a heart on the city in each state! Frame it and—voila! You have yourself a sweet, DIY Valentine's Day gift!
Finally, the last DIY Valentine's Day gift that I've got is making your own chalkboard mug! It's a unique way for you to write a cool message – over and over again! It's also really easy to do and so unique and different! Who would think of this? This is another cute gift that is also great to do with the kids, just be careful with the paint!
Tutorial: witandwhistle.com
So, now that you have all of your Valentine's Day gifts planned out, what's your favorite? Mine is the framed book page heart! I think that it's super cute and so easy to make.
This article was written in collaboration with editor Sabrina Yates.
{{#comments_count}} Show Commnents ({{comments_count}}) {{/comments_count}}