No matter what occasion, DIY gifts are always one of my favorite kinds of presents to give to my loved ones. Not only are they inexpensive, but they are easily able to be personalized and given your unique, special touch. DIY gifts allow you to use your own resources and go crazy with creativity! It's time to get those creative juices flowing!
---
1

Collage Letter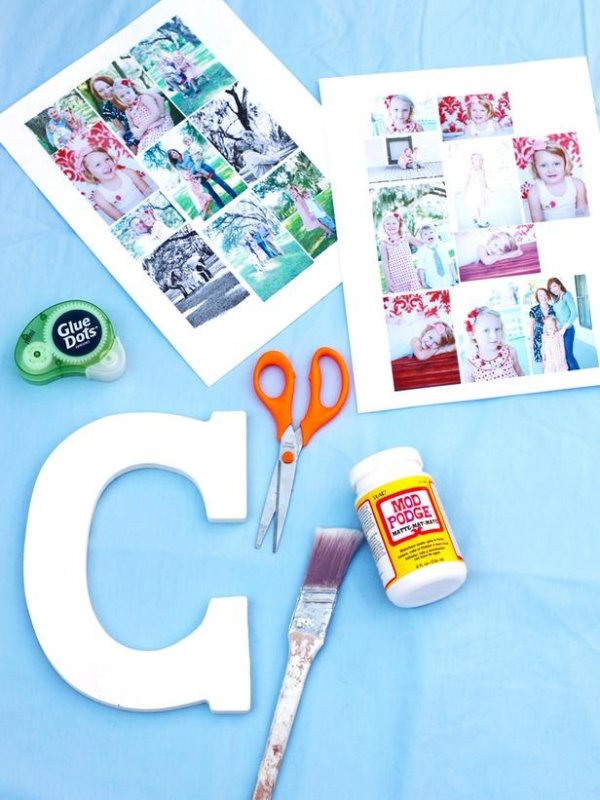 One of the simplest forms of DIY gifts is a photo collage letter. This is so easy and inexpensive, plus its a great way to show off your photos with your friend! All you need is a wooden letter of your friend's first name (or more if you're feeling adventurous!), some special pictures of the two of you, and glue! You can get the glue and wooden letter at most craft stores for cheap and turn it into a memorable gift that your friend will cherish forever.
2

Cake in a Jar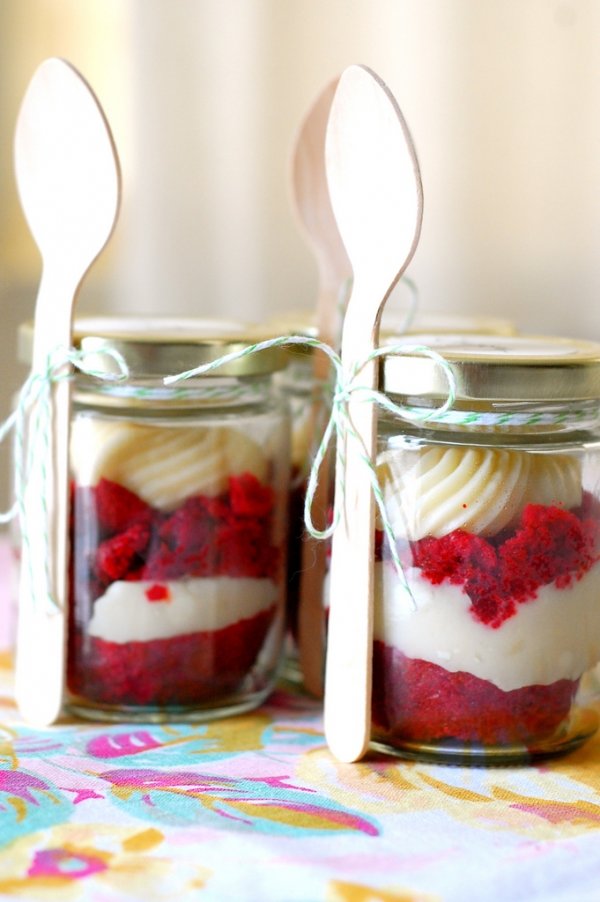 What's a party without a cake? But just because this cake is in a jar, it doesn't mean you get to skip out on the baking. To make this decadent creation, you have to bake the cake in a regular ol' cake pan and then (here's the fun part) cut little circles out of the cake and layer them how you please into a mason jar. It's a delicious treat with just a pinch of style that you can do all on your own.
---
3

Creative Cups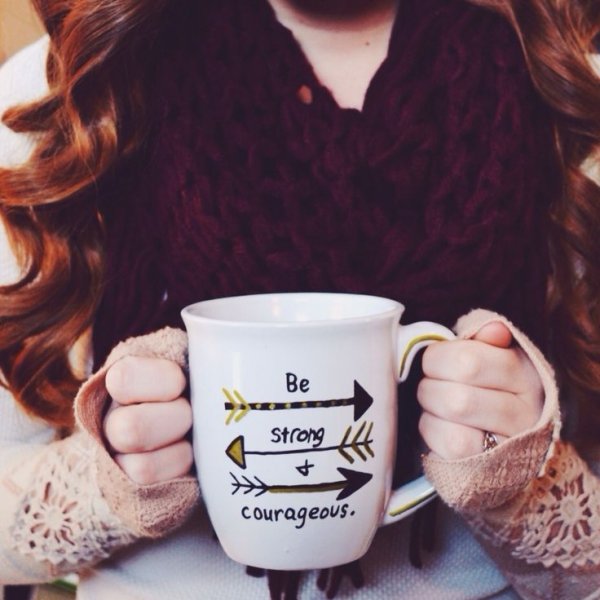 One of my favorite gifts to give someone for any occasion is a creative mug! It's also super easy and stress-free to make. All you need is a white mug and oil-based markers. Regular sharpies sometimes do not work as well for mugs due to smudging during washing or when the mug gets too hot. I've read that by using oil-based art markers, it is easier to avoid any unwanted mishaps! Once you've got that down, you can use any colors to create designs that you know your loved ones will adore!
---
4

DIY Poster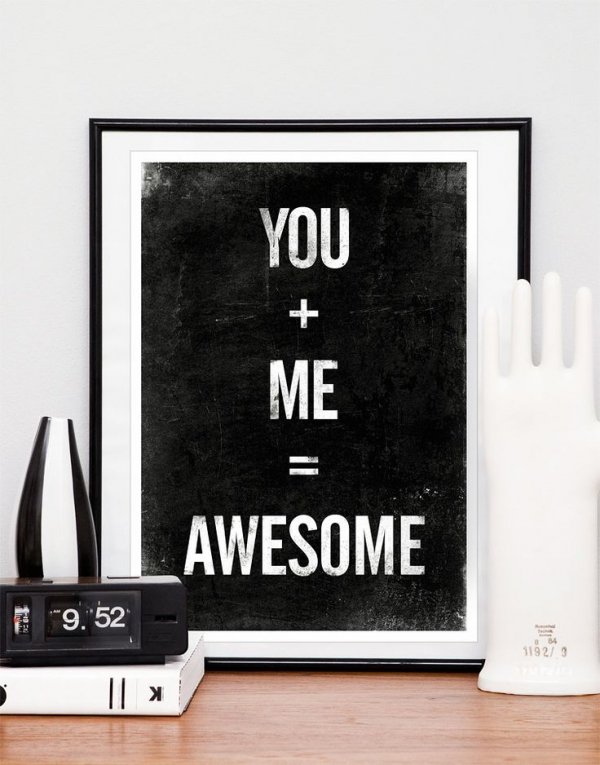 I love this idea for a gift because of its applicability. A poster allows you to play around with quotes, pictures, and drawings that specifically apply to the person you want to give it to. This allows you to make a DIY gift that is appealing and personal at the same time. I recently made a poster by painting the quote "Here's Lookin' at You, Kid," from my all-time favorite movie, "Casablanca," onto a blank canvas I bought at my local craft store. And the poster turned out so nice that I kept it for myself! (Mwahaha!)
---
5

Scrabble Ornaments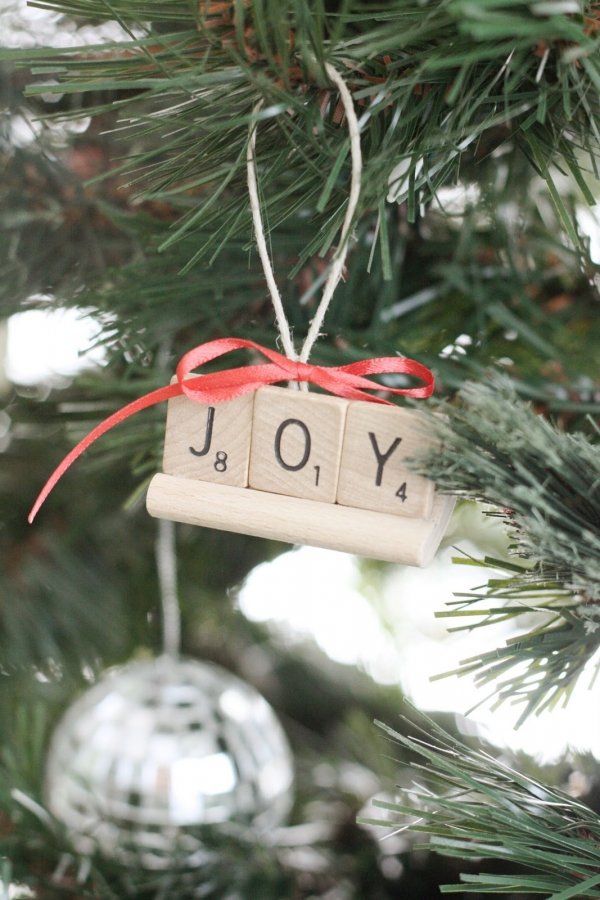 If you're looking for a DIY gift specifically applying to Christmas time, Scrabble ornaments are always a hit. If you're willing to give up your precious Scrabble letters, you can easily make ornaments for your whole family by personalizing each one with names or fun words. First, glue down your words with a strong adhesive onto a pre-cut piece of cardboard or poster board that follows the shape of your letters. Then simply attach a string and you're done! Easy peasy lemon squeezy!
---
6

Scrapbook in a Box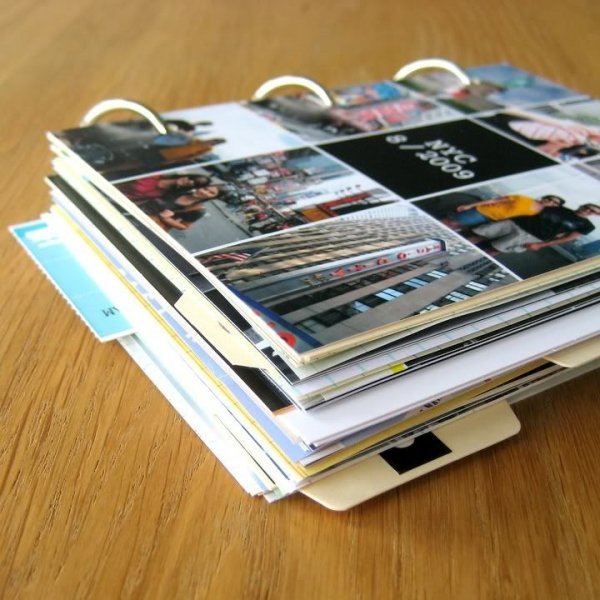 This dynamic gift is great for first-time scrapbookers out there. It's super duper easy to make, considering that most of the work consists of picking the perfect paper and then folding it into the correct sections. But once you've finished the hard parts, you can decorate the inside with special pictures, cards, and stickers to really make the pages stand out. Plus, you don't need any sort of wrapping paper or gift bag for this gift because it wraps itself as it turns into a box!
---
7

Memory in a Jar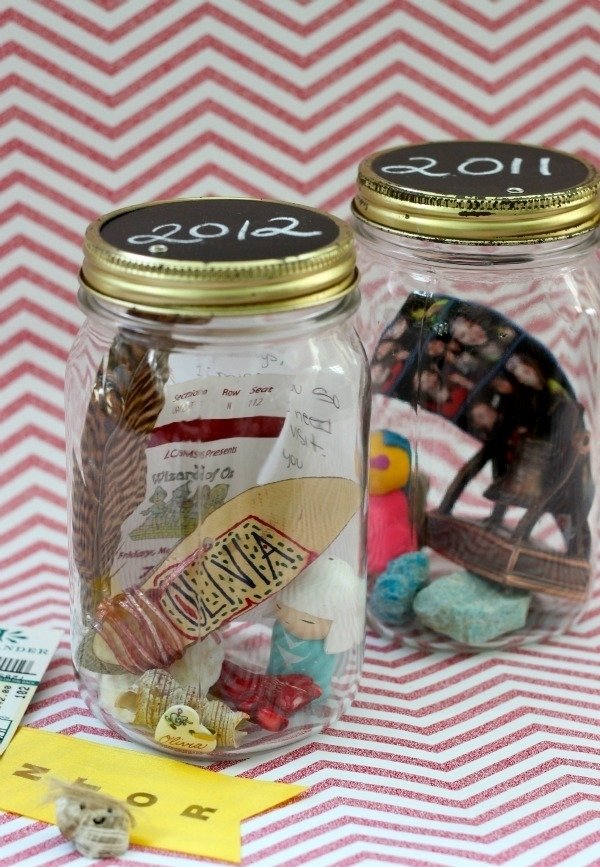 Similar to a scrapbook in a box, a memory in a jar allows you to capture one life-changing memory you experienced with your friend, family member, or significant other. With some creative resources, you can form a scene inside glass that perfectly captures a memory that the receiver can keep forever. You can use nature, crafts, and keepsakes to make the jar really display your shared memory in a tasteful, classy manner.
---
8

Body Scrubs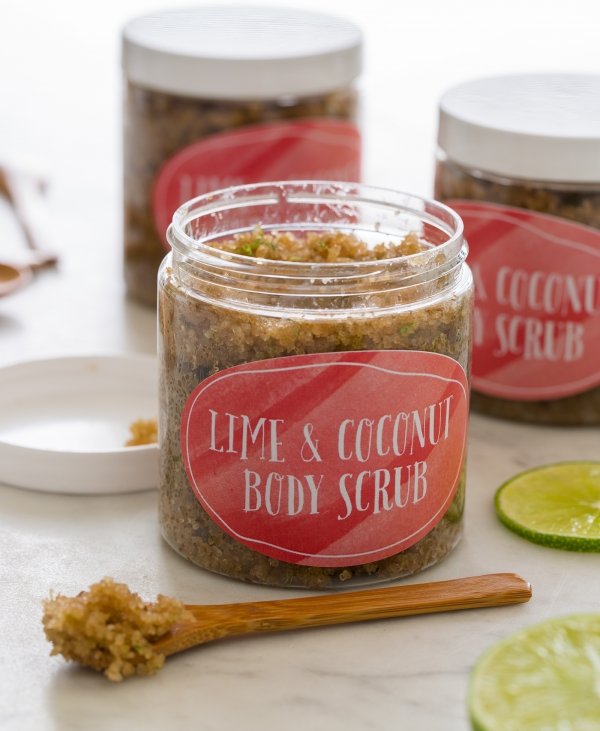 Homemade body scrubs are great ways to tell your best girlfriends that they deserve a day to relax! Scrubs are easy to make and often use organic ingredients that help keep skin healthy and glowing so your friends can look and feel their best. Don't hesitate to make yourself a batch while you're at it. That way you can both plan an all-day at home spa treatment!
---
9

Friendship Bracelets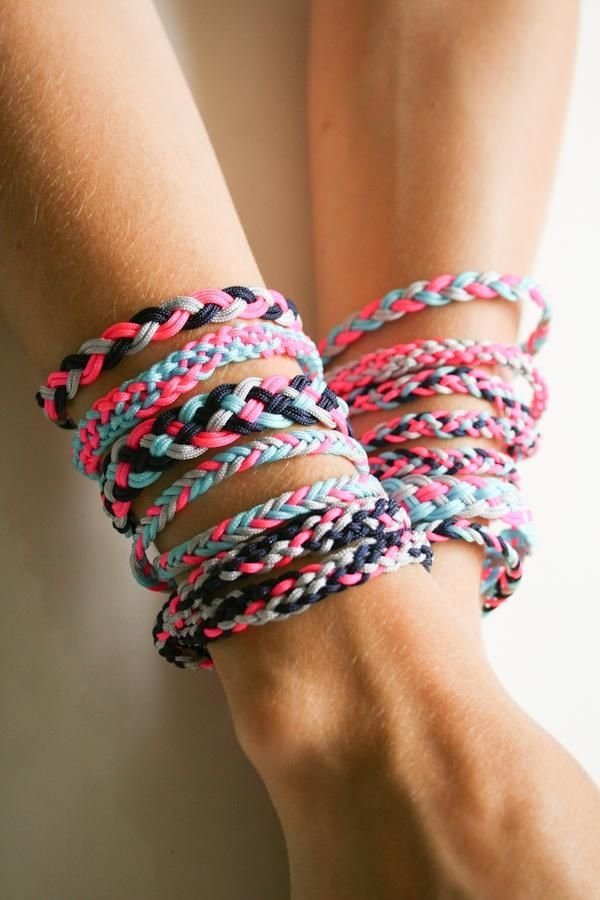 I leave you with the most classic DIY gift of them all…the friendship bracelet! Remember when you used to make these for all of your friends back in elementary school and you would all show them off together? Well it's time for a throwback! There are tons of easy designs and techniques that you can master simply by using different colored string and rope. Your friends will love that you took the time to make them a cute, stylish bracelet that brings fun memories of childhood along with it.
Whenever I want to show a friend or family member how much I care in a fun way, I always think about what kind of DIY gift I can make them. DIY gifts offer easy ways to personalize presents and really get creative. I hope you've discovered some new DIY projects that will help you capture your message to your loved ones! Have you created your own DIY gifts for your friends and family before? Let me know what you thought and how they reacted!
---
Comments
Popular
Related
Recent