7 Tips to Help You Choose a Sewing Machine ...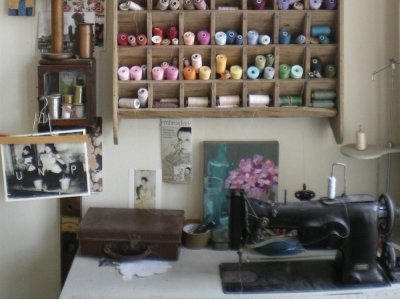 Do you need some tips to help you choose a sewing machine? There are so many different machines to choose from that it's difficult to pick one out. So how do you make a shortlist of the models that fit your requirements? Try these tips to help you choose a sewing machine and find the right one for your needs …
1.

Research Models

The first of my tips to help you choose a sewing machine is to do some research into the various models that fit your budget. If you're buying your first model, then you'll probably want a machine that isn't too expensive. If you are interested in a particular brand, check the manufacturer's website for details on the different models that they make.
2.

What Will You Sew?

What do you want a machine for? Your choice of machine will be influenced by what you want to make. Are you planning to do simple repairs, or run up soft furnishings? Do you already have a machine, but want one with more sophisticated facilities? Quilt makers will have different requirements from someone who wants to make clothes, for example.
3.

Too Simple/ Complex

You don't want a sewing machine that is either too basic or too complicated for you. Aim to buy a machine that will cover your sewing needs, but doesn't have an array of things that you'll never use. There's no point in paying out for features you don't need. Equally, don't buy a machine that you'll soon need to upgrade, it's a waste of time and money.
4.

SecondHand

If you want a more advanced machine but have a limited budget (as most of us do), look into secondhand models. This could be a way of getting more features without paying a higher price. Look for a dealer that sells reconditioned models, so that you know they are in good working order.
5.

Reviews

When you've identified some of the models that you like the sound of, look at online reviews of those machines. These can be very useful for identifying models that won't cover your needs, or for working out which ones fit your requirements. The reviewer has used the machine and knows its flaws and positive features. Reading these reviews should be very helpful.
6.

Portability

Sewing machines can be quite heavy, so also consider whether you need a machine that will be easy to move. For example, if you don't have space for a dedicated sewing room or area, you'll need to be able to lift the machine easily. You may also want to take it to classes. At the very least, you'll need to be able to lift it without straining your back!
7.

Stitches

Some machines have a wide variety of decorative stitches. This is not the most important factor when it comes to choosing a machine, as you probably won't need 50 different stitches. However, an adjustable stitch length/width will be very useful (some budget machines don't have both). A cheaper model with fewer stitches may be perfectly adequate for your needs.

It seems awfully complicated to choose a sewing machine from the many models on the market. Once you've set your budget, you can then decide which features you need, which you would like but can live without, and which you are never going to use. Have fun sewing! What features would your perfect sewing machine have?

{{#comments_count}} Show Commnents ({{comments_count}}) {{/comments_count}}