Many sewing kit accessories are useful, but you can't buy everything. When you first start out, enthusiasm can lead you to buy a number of things that might come in handy. However, they only get used once, or not at all. So what is really worth buying? Here are the sewing kit accessories that you'll actually need …
Table of contents:
1

Seam Ripper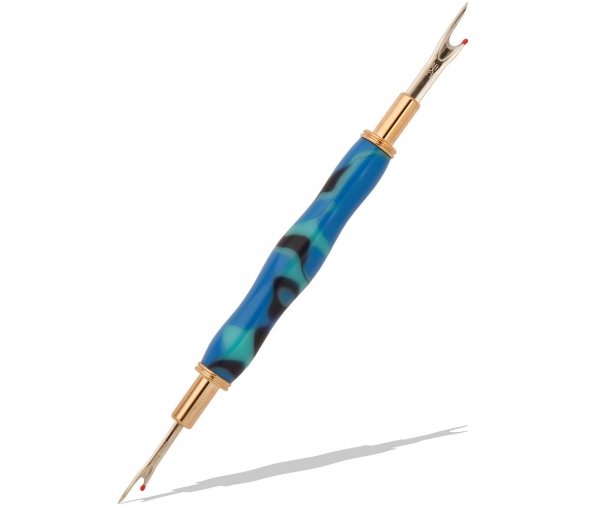 One of the essential sewing kit accessories is a seam ripper. There are going to be times when you make mistakes, or want to take apart a garment. This handy little tool is far more practical for breaking stitches in a seam than a pair of scissors. Even the tiniest pair of scissors will find it hard to pull up the stitches; a seam ripper has a tiny sharp prong that you insert into the seam and pull.
2

Tailor's Chalk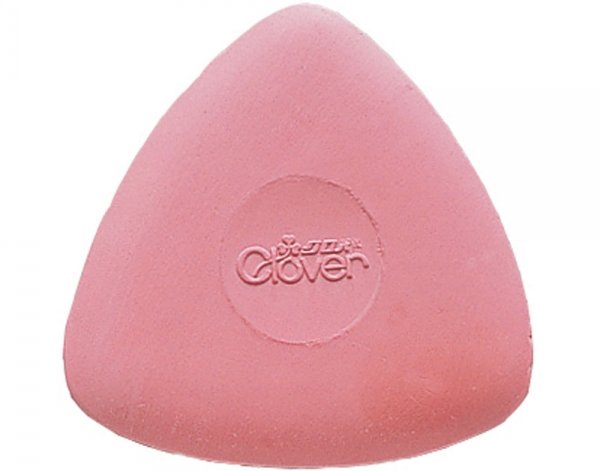 Tailor's chalk is used when you want to cut out a pattern or shape. They're little triangles that you use to draw around the pattern; this makes for easier cutting. The chalk washes out so you won't be left with marks on your work. Alternatively, you can buy them in pencil form if you find that easier to use, or buy pens and other markers.
3

Hemming Tape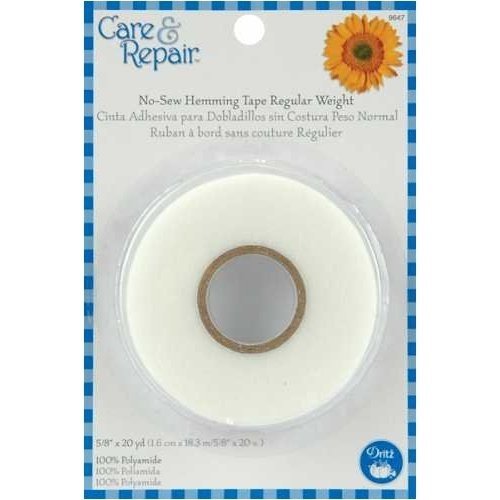 Hemming tape isn't essential, but it's a useful alternative to sewing a hem. It's handy if you want to hem a garment in a hurry; another advantage is that it won't leave a mark as stitches do, so is perfect if you want a stitch-free hem or cuff. You use an iron to apply it; the heat fixes the tape in place. Hemming tape is machine washable.
4

Pinking Shears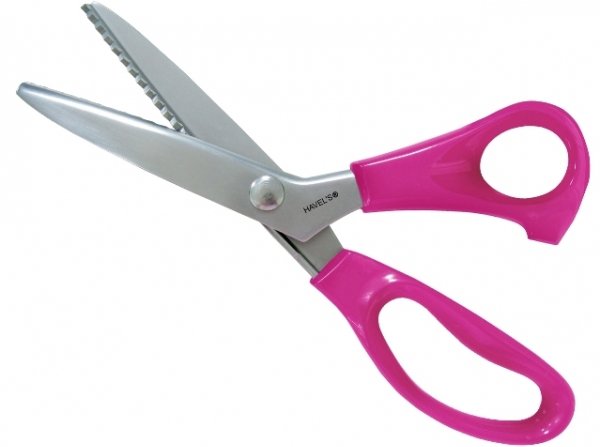 These scissors are a very useful tool for sewing. They have a serrated edge, which cuts the fabric with a zigzag. This makes the fabric less likely to fray, and is very handy when working with cotton fabric (which tends to leave threads all over the place!). Also have a small pair of scissors for snipping thread when you've finished sewing.
5

Seam Gauge

When you're making a garment or item, you can measure the seam out by hand, but there's a risk that it won't be even. Or you can spend ages checking the width laboriously to make sure it's right. The time-saving method of ensuring an even seam is to use a seam gauge. This allows you to measure seams with much greater precision.
6

Rotary Cutter and Self-Healing Mat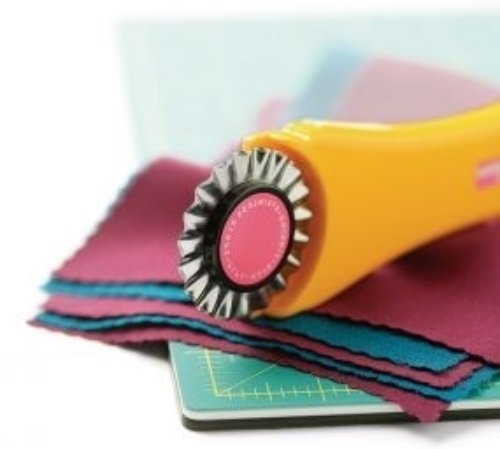 You can do without a rotary cutter and mat for a while, but once you've bought one you'll love how much easier it makes cutting fabric. When you use scissors to cut out a pattern, you have to cut a flimsy fabric while holding it up. With a mat and rotary cutter, you can hold the fabric down firmly while you cut.
7

Magnet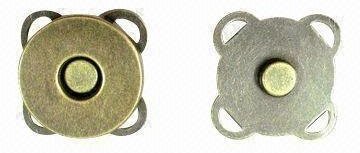 You're going to drop pins on the floor - it's bound to happen, and you really don't want to tread on them! But it's pretty difficult to locate a tiny pin with the naked eye. So a magnet will be a very handy tool for saving you from injury. You can even get pincushions that are magnetic.
When you start out, you only need some basic items. As you become more experienced, you'll work out what you could really use and add it to your sewing kit. Have you had any sewing disasters?
Please rate this article