To-do lists are a great way to become organized. You can use other methods such as apps or a word program but there's just something comforting and rewarding about striking a line through on a handwritten paper. I sit at a computer all day and still user a written to-do list. If you want to become a goal digger try one of these printable lists and get to work.
Table of contents:
1

Classic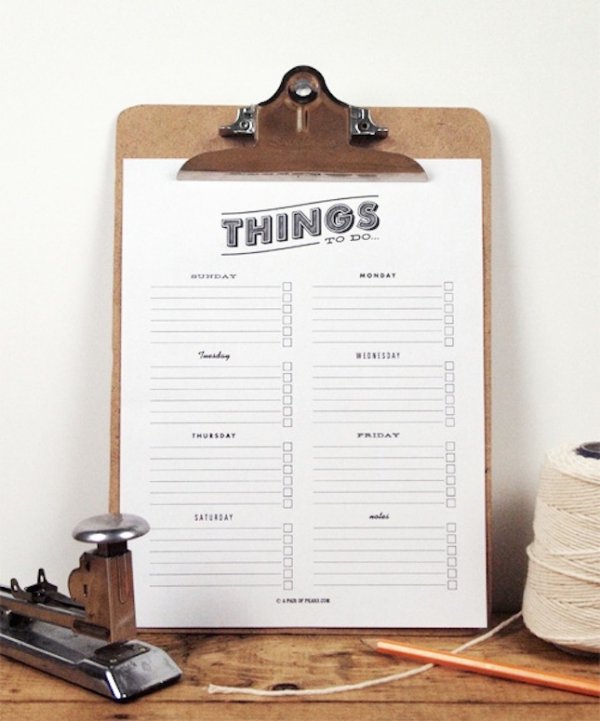 When all you need is a straightforward, classic to-do list that isn't going to interfere with your habit for procrastination, then this one is for you.
Download at: apairofpears.com
2

Geometric and Colorful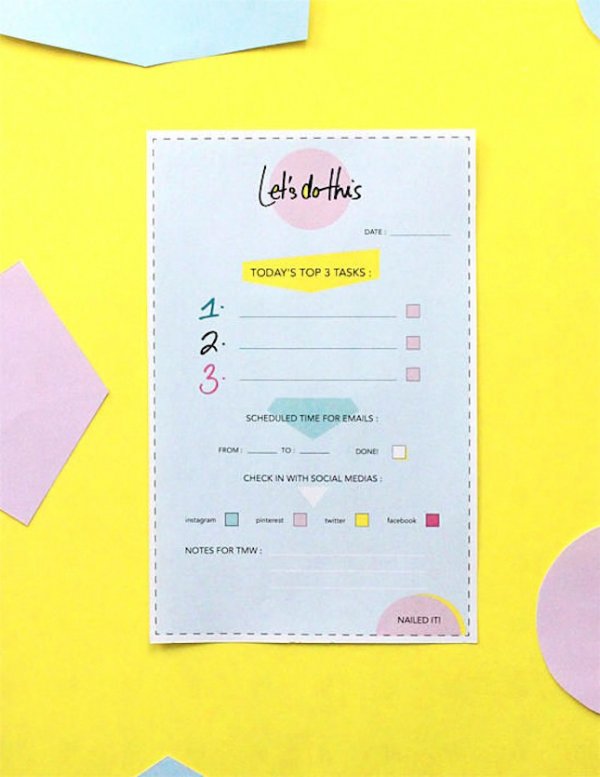 This great list utilizes colors and shapes to inspire you to complete all of the tasks that you write on it, and also has cool features like scheduling in social media time!
Download at: designlovefest.com
3

Cupcakes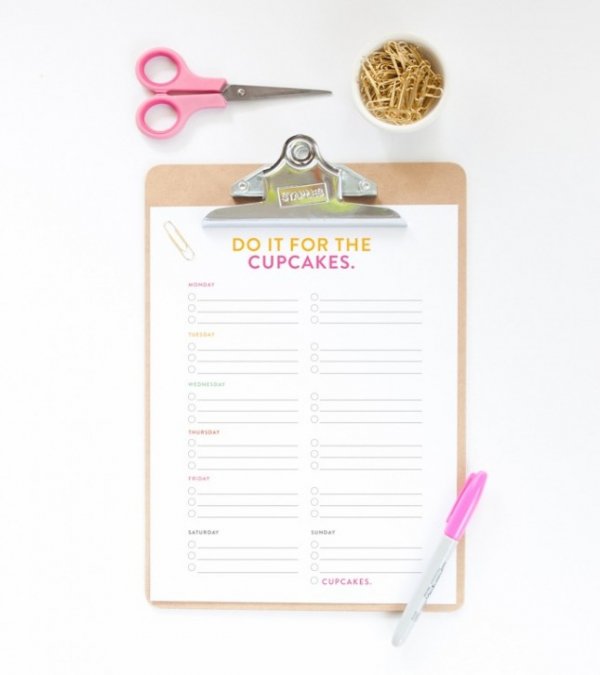 Getting through this list will give you a great sense of achievement, and also of hunger because finishing your tasks means that eating cupcakes is the only thing left to do!
Download: designeatrepeat.com
4

Priorities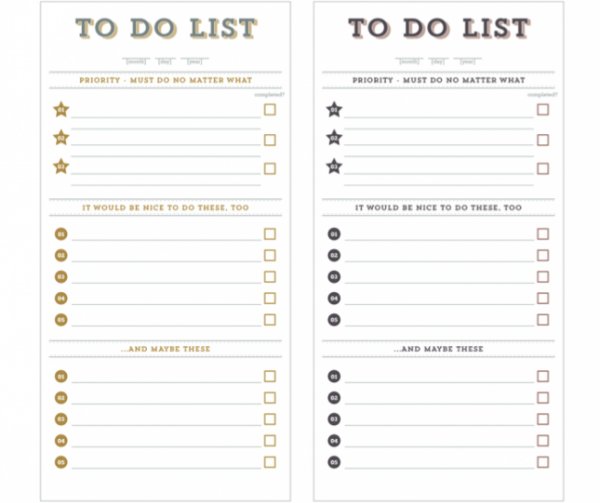 This list is super handy because it lets you divide up your tasks in to which ones are the more urgent priorities, ensuring that you can everything important done.
Download at: every-tuesday.com
5

Funny
If you love to color code you need different colored papers for this one.(You gotta smile at the "nope" list!)
Download at: christinawilliamsblog.com
6

DIY Notebook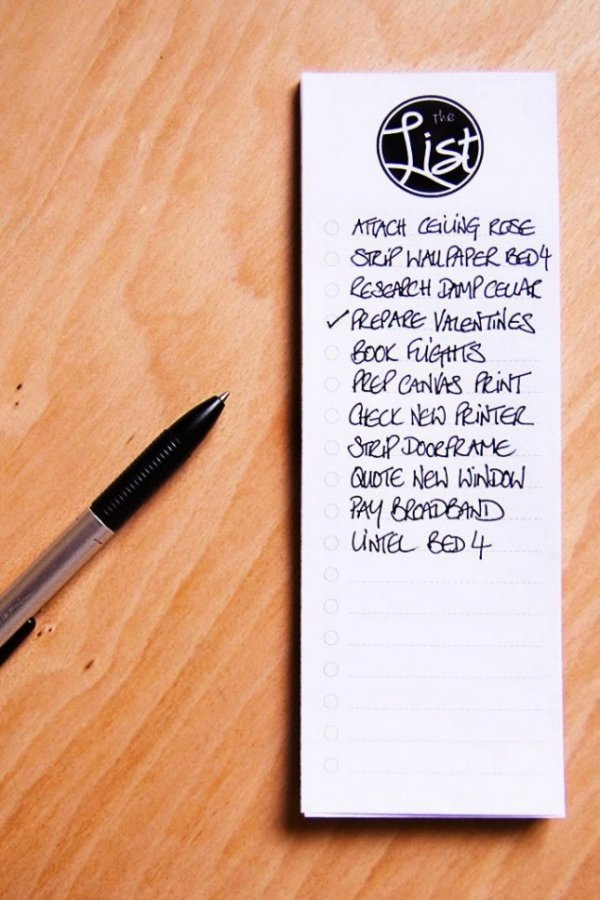 Take things a step further, rather than having a simple to-do sheet, why not go all the way and make your very own to-do notebook?
Download at: littlehouseonthecorner.com
7

Simple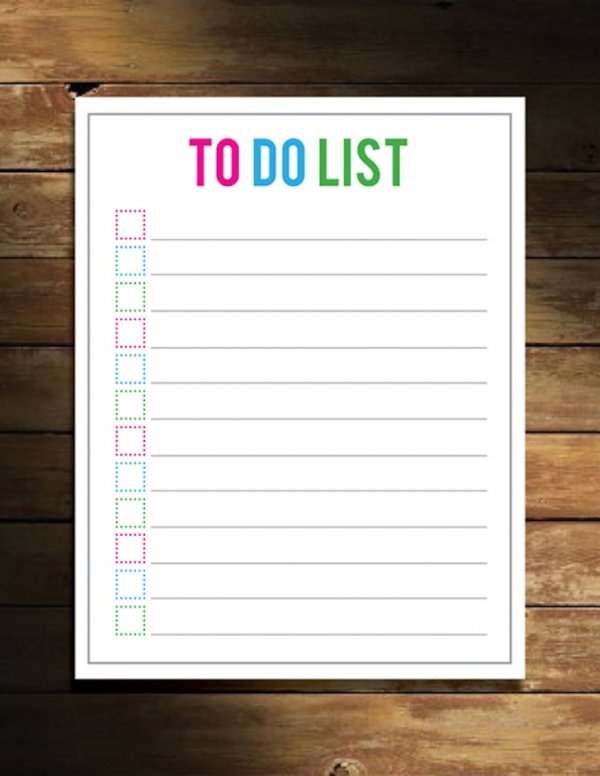 A simple, colorful list that helps you get straight to the point and encourages you to get things done so you can put a satisfying check in the box!
Download at: designeatrepeat.com
8

Freedom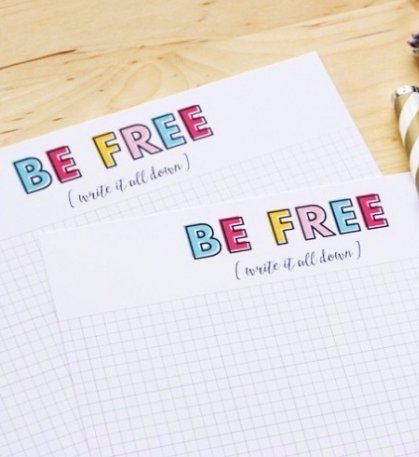 So you need a to-do list but you hate being constrained by lines or boxes? Then this is definitely the one for you!
Download at: designisyay.com
9

Font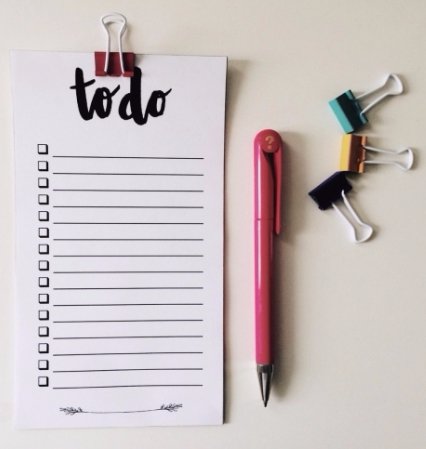 If you want something a bit more hand written style, then try out this simple but effective bold black and white list.
Download at: amandainez.com
10

Get Sh*t Done!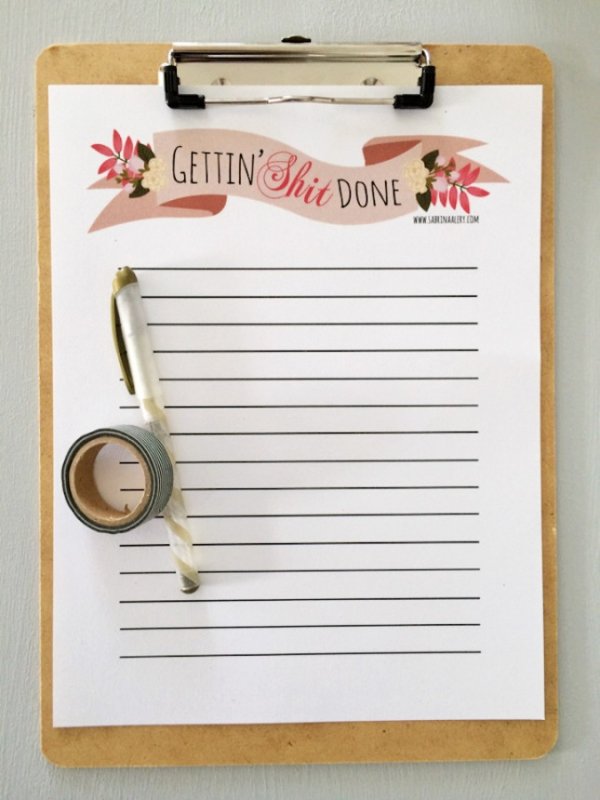 This is the to-do list for all the girls who really need to be told straight that what they really need to do is get sh*t done!
Download at: uk.pinterest.com
11

Water Colors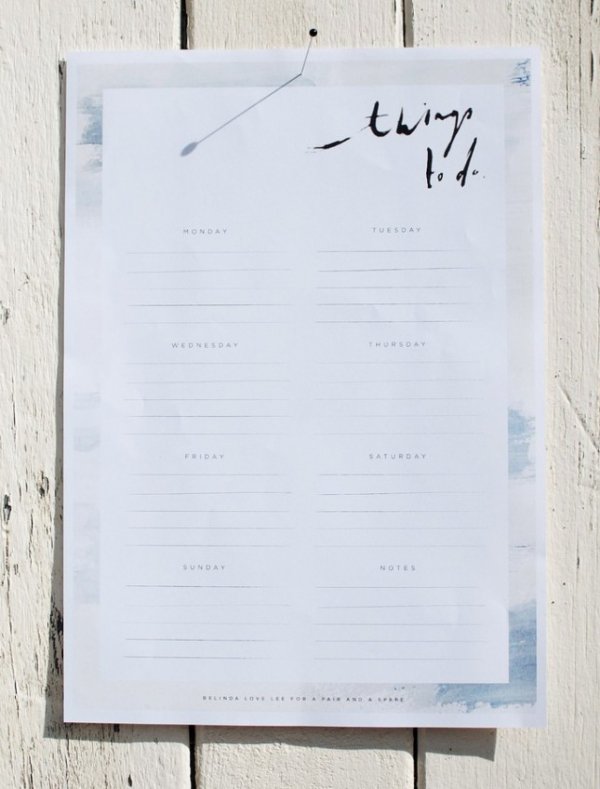 The calming feel of this watercolor design to-do list makes everything you write on it seem much more achievable!
Download at: apairandasparediy.com
12

Categories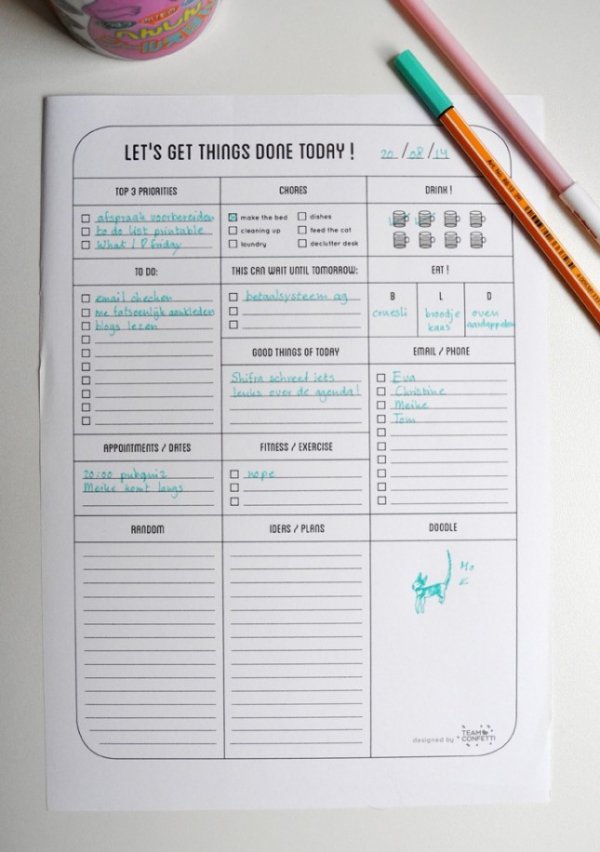 If your list obsession goes beyond the demands of a simple single column, then the different boxes and categories on this one will right up your street.
Download at: teamconfetti.nl
13

Daily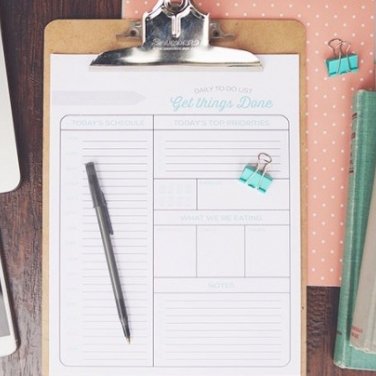 This one is great for those of us that need a to-do list on a daily basis, complete with a mini planner to guide you through the day.
Download at: simpleasthatblog.com
14

Goal Cards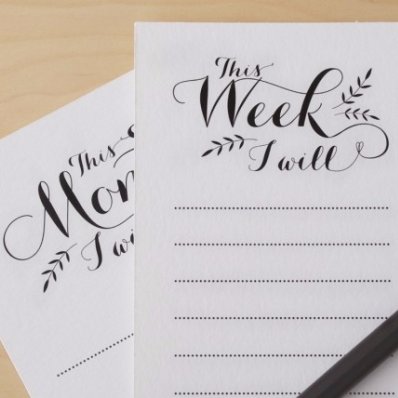 These are perfect for the less formal kind of goals you are setting yourself for the week; it's not so uniform or serious as a list!
Download at: theprettyblog.com
15

Boxes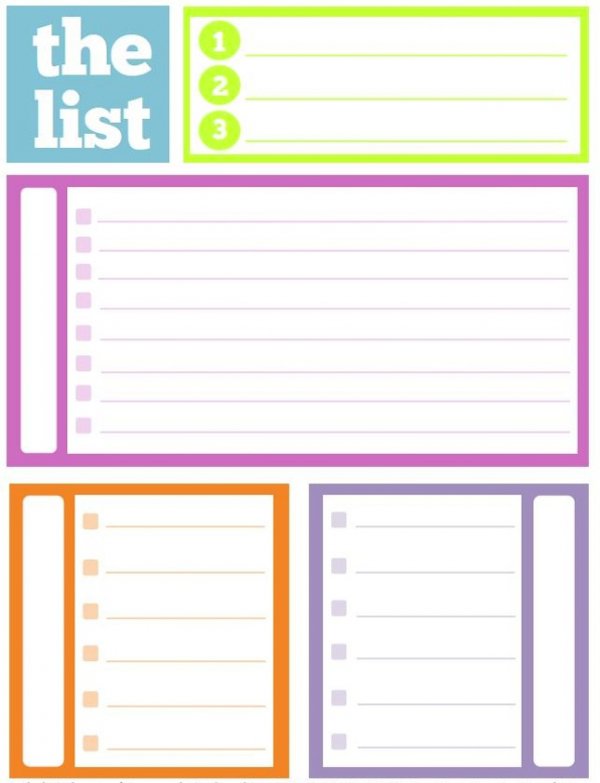 This appeals to my inner accountant.
Download at: cleanmama.net
16

Weekly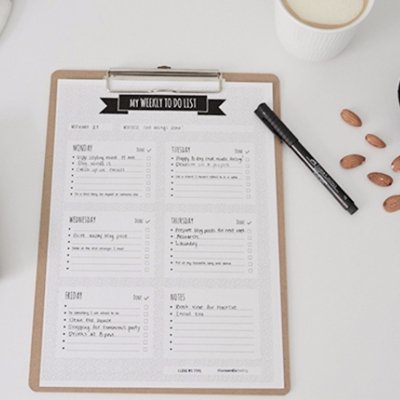 This one is perfect for those of you who like to sit down with a coffee on Sunday afternoon and plan out your goals for the entire week ahead.
Download at: thatnordicfeeling.com
17

Playful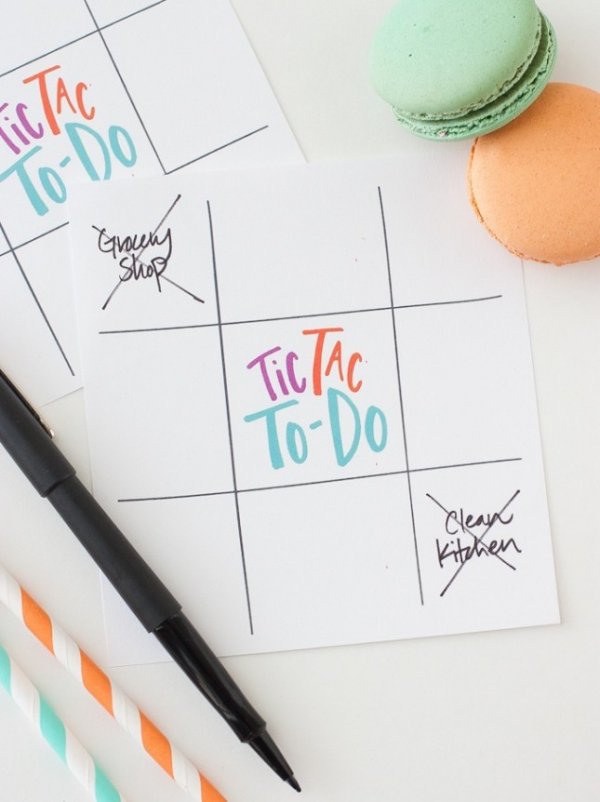 Make doing your chores in to game, not quite like in Mary Poppins, but with this cool to-do list version of tic tac toe!
Download at: designeatrepeat.com
Please rate this article