No Need to Buy New Fall Cardigans Embellish Old Ones Using One of These Crafty Ideas ...
By Meream
Colder season is upon us. You might be itching to do a bit of shopping but we suggest that you hold on to your cash just a little bit tighter. There is no need to buy new cardigans or sweaters. Why don't you head on to your nearest craft store instead and buy materials for embellishing your old fall outerwear? You will be able to save money that way and you get to work with your hands, too. Win-win, if we do say so ourselves.
---
1

Leather with Cut-out Sleeve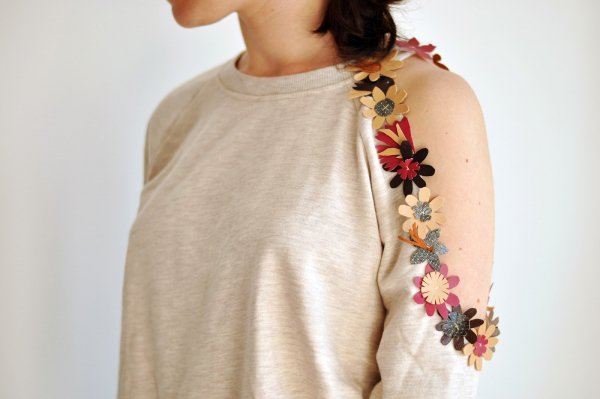 How lovely! This cardigan makeover is inspired by a Christopher Kane piece with floral embellishments. The designer piece comes with bejeweled flowers but we think this leather idea is much cuter. You can use leather in a single hue for your flowers or you can go the multi-colored route. Add crystal buttons or beads for a more visually appealing effect.
Source: emerjadesign.com
---
2

Leather Pockets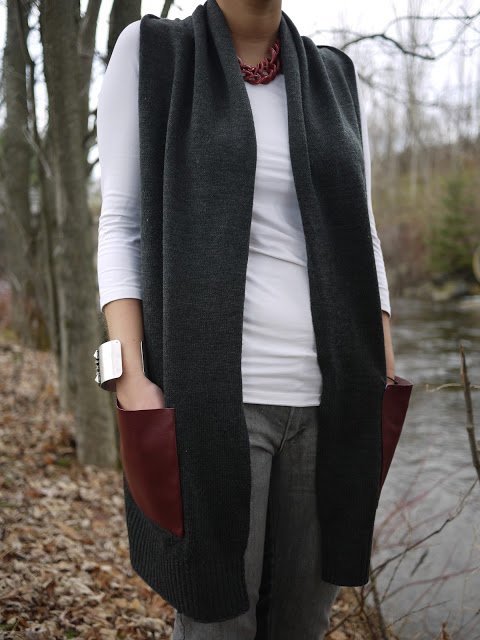 Got lots of leather left from making the flowers for the previous DIY? Cut out a rectangular piece and turn it into a pocket. This DIY cardigan makeover idea has that masculine style that many ladies would find quite fashionable. To attach the leather pocket, gluing should work. You can also hand sew if you have a leather punch.
Source: ilovedoityourself.blogspot.ca
---
3

Felt Clouds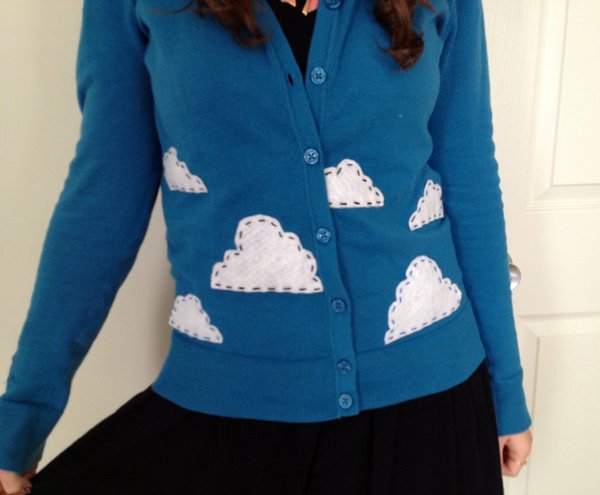 This is, hands down, the cutest DIY sweater or cardigan makeover. If you agree and would like to attempt this DIY, you will need only felt and embroidery thread. Of course, you can also choose to add the clouds permanently by going the applique way.
---
4

Tartan Addition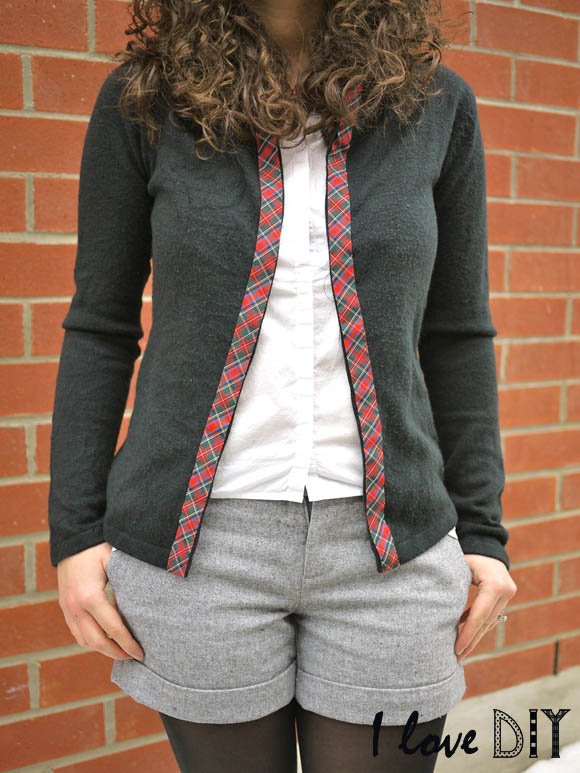 If the previous cloud sweater embellishment is too cute for your style, we give you this classic tartan look. This is a hand-sewing project that will require only a ribbon with a tartan design. You can also make your own using fabric with the same pattern. Hand sew to the front opening of your cardigan and rock your retro-classic "new" fall outerwear.
Source: ilovedoityourself.com
---
5

Foxy Patch

These fox patches are the cutest! These are iron-on patches bought online. They come in so many designs and colors that you might just end up embellishing all your cardigans. Basically, this makeover involves ironing the patches to your cardigan. Placement is completely up to you.

Source: prettylifegirls.com
---
6

Crocheted Flowers and Pennies

Handy with crochet needles? Turn to your skills for giving an old cardigan or sweater a style update. Using thread or floss that matches the cardigan's colors is great but you can also go the opposite route. Crocheted pennies and flowers are inherently whimsical so any color you choose would make your old fall outerwear extra sweet.

Source: growcreativeblog.com
7

Sequined Shoulders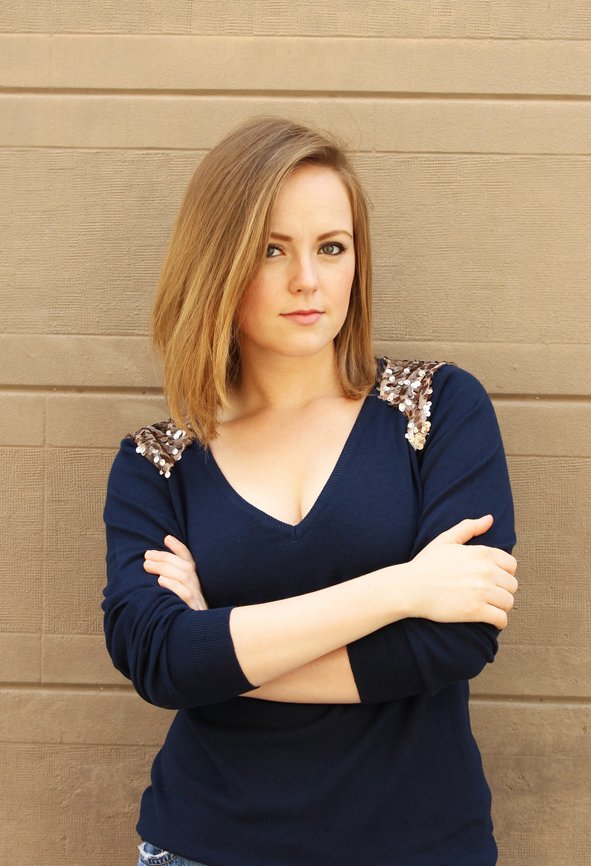 How gorgeous is this madeover sweater? We are loving the stylish contrast of the navy blue knit and the golden sequins. To copy this idea for your old cardigan, you will need sequin fabric, fabric glue or needle and thread, and paper and scissors. The paper is for making a pattern that will fit over the paillette shoulders. You use this pattern to cut your sequin fabric and then sew said fabric onto the shoulders of your sweater.
Source: planb.annaevers.com
We hope that you find plenty of style inspiration from these cardigan or sweater DIY embellishments. If you really can't be deterred from buying, we suggest you go thrifting and then trying one of these makeover projects.
---
Comments
Popular
Related
Recent