DIY knuckle rings add a touch of Bohemian and edge to any look. They're also incredibly simple to make. Using only a few materials, you can come up with lovely handmade knuckle rings that are sure to make accessorizing a lot more fun. Check out the following lovely tutorials.
---
1

Heart + Infinity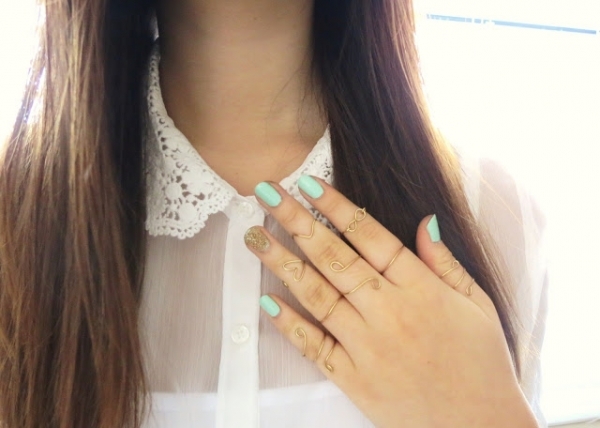 The photo shows a good number of DIY knuckle rings but the tutorials are for making the heart and infinity design. You will need wire, pliers, and any cylindrical thing that you can use for shaping your wire into a ring. Important pliers to use are the cutters, round nose, and chain nose types.
Tutorial Source: heydahye.blogspot.com.es
---
2

Chevron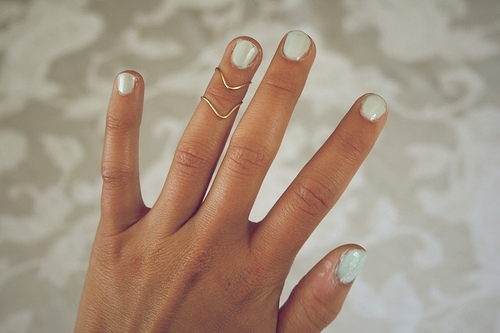 Pretty and trendy! This delicate knuckle ring is also made of wire. As you can see, the one above is of silver tone but you can also go for gold or even copper. To make this handmade accessory, you will basically be forming a spiral, with the "head" of the ring making some kind of a chevron or bent pattern.
Tutorial Source: melimelooo.blogspot.de
---
3

Wire Wrap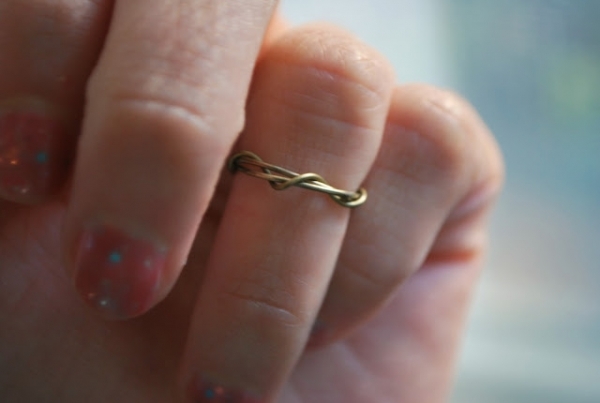 There is something beautifully fairy-like about this DIY knuckle ring. This particular craft project calls for eye and flat head pins, pliers, and a cylindrical form. If you don't have eye or flat head pins, you can use wire instead. To make this, you simply wrap the pins around each other and shape to form a ring. Easy!
Tutorial Source: thewearwithal.blogspot.gr
---
4

Bow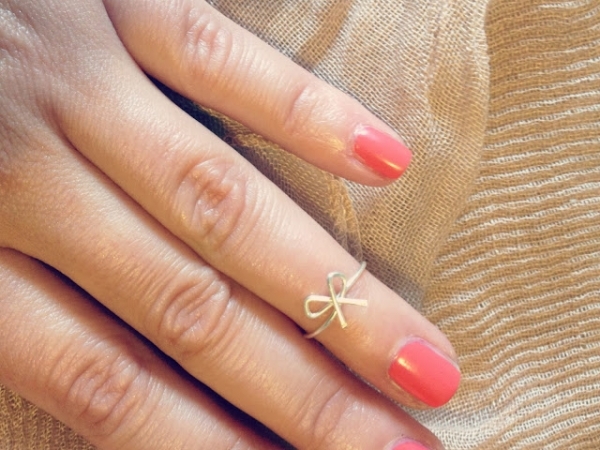 This DIY knuckle ring is all sorts of adorable. If you like to add girly details to your daily line up of accessories, this cute ring has got you covered. Just like the previous DIY projects mentioned here, you can make a bow themed knuckle ring simply by bending wire.
Tutorial Source: diy-das-mach-ich-selber.com
---
5

Charmed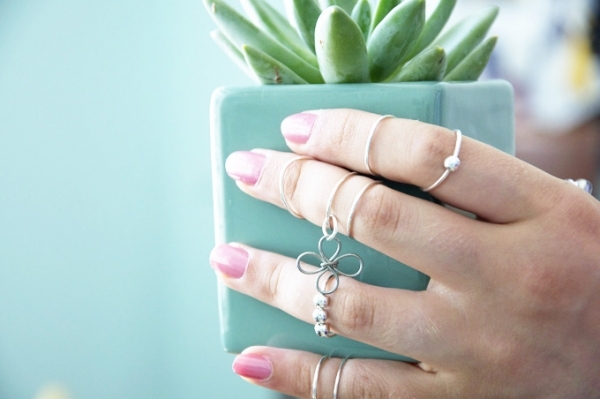 For this particular DIY fashion accessory project, you will be making a simple wire ring with lovely charms or beads attached. Basically, you fashion the ring base using wire and then embellish it in any way you like. This is a fantastic tutorial that will allow your inner Bohemian goddess to shine.
Tutorial Source: theperfectpear.squarespace.com
---
6

Ring + Chain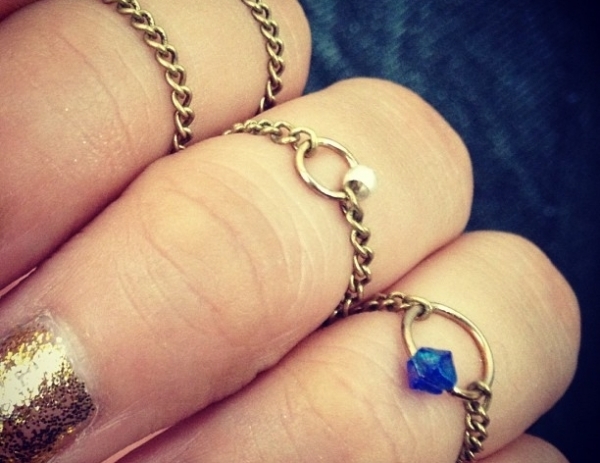 How pretty! This is another easy DIY project that is sure to give your look a more unique and chic edge. To make these types of knuckle rings, you will need jump rings, tiny beads, and chain. You insert a bead to the jump ring and then attach both ends of the chain to said jump ring. Easy, right? This is a great way to craft with loose beads.
Tutorial Source: vjuliet.com
---
7

Double Wire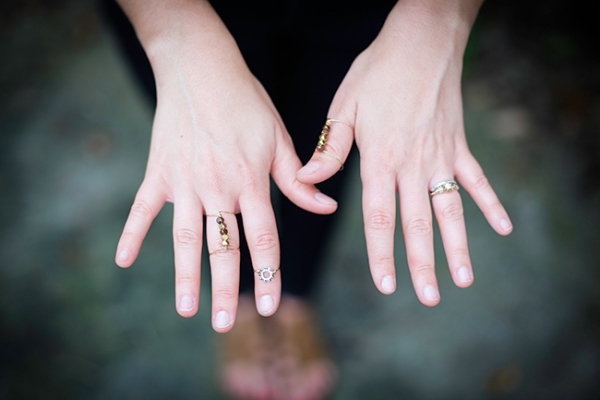 This is a double wire style knuckle ring that adds visual interest to your lovely hands. To make something similar, you will fashion a double wire ring with a "bridge" along the middle. This can be accomplished beautifully with the help of something cylindrical, such as a marker or even the lid of a nail polish bottle. Before you make the second ring, you will want to embellish the wire bridge with beads first.
Tutorial Source: henryhappened.com
Which of these handmade knuckle rings will you be trying out? Why not all? The great thing about these DIYs is that the supplies and tools that you may have at the moment will surely be enough to cover all ideas. So grab some wire and beads and get crafting!
More
Comments
Popular
Recent