Itching to try dip dying? If you don't know where to start, we suggest making one of the following bags, purses, or cases. Since these are made of fabric, they will be the easiest to dip dye. Make sure that you prepare more than one plain tote or purse, though. We're certain you will end up making several dip dyed bags or purses to keep and to give to friends.
---
1

Treat Bags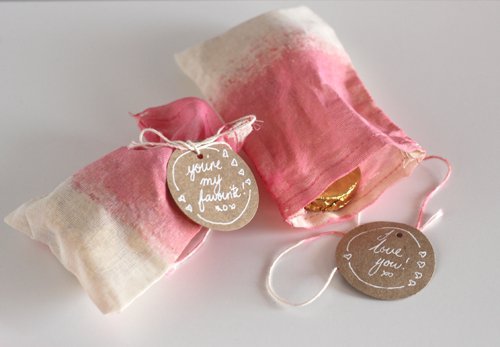 If you want to start small as far as your dip dying adventures go, you can't go wrong with these treat bags. You will need to buy these small drawstring bags from the craft or party store. They are likely available by set. You then dip dye the bottom (or top, if you prefer) using dye mixed in a small bowl. Let dry and use for giveaways or small gifts.
Source: designmom.com
---
2

Makeup Brush Roll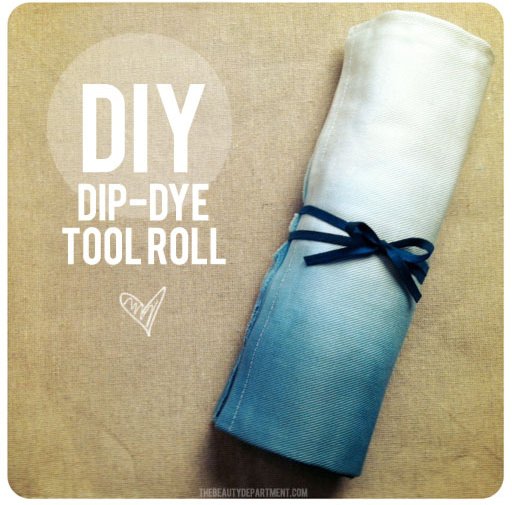 While this isn't strictly a bag or purse, we decided to include it since it can also be used to carry things. This tutorial not only shows you how to dip dye, it also has fantastic steps on how to make the roll as well. By the way, this roll or case can also house paintbrushes, crochet needles, and other art materials.
Source: thebeautydepartment.com
---
3

Burlap Purse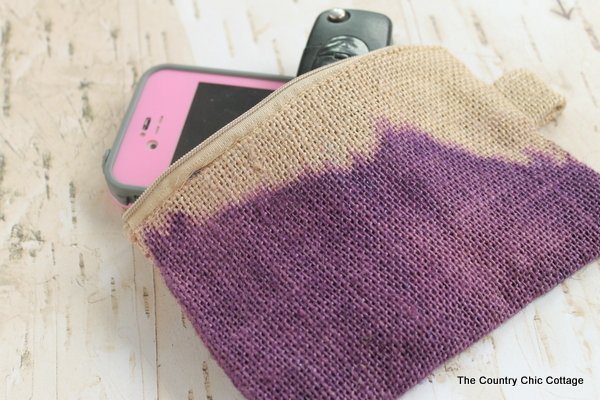 Plain burlap purses are sold in many craft stores. They come in different sizes, too, and are quite affordable. You get several and then give them a nice dip dye treatment. Keep some; give some away to friends.
Source: thecountrychiccottage.net
---
4

Fold and Dip Totes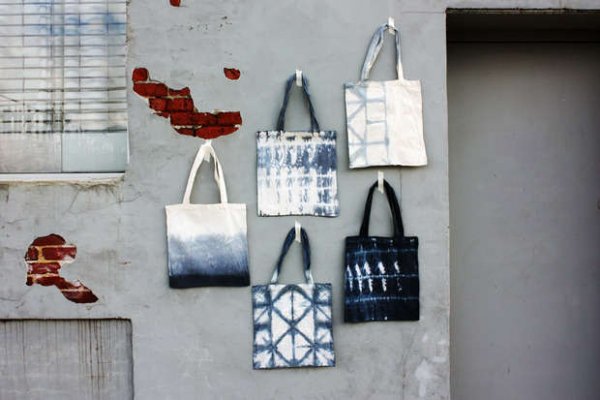 Look how pretty these totes are! The patterns were achieved by folding the plain tote before dipping in the dye. The great thing about this method is that you can go crazy with the design. As long as you fold the totes in different ways, you will have dip dyed effects in various styles. Fun, right?
Source: mywedding.com
---
5

Knitted Bag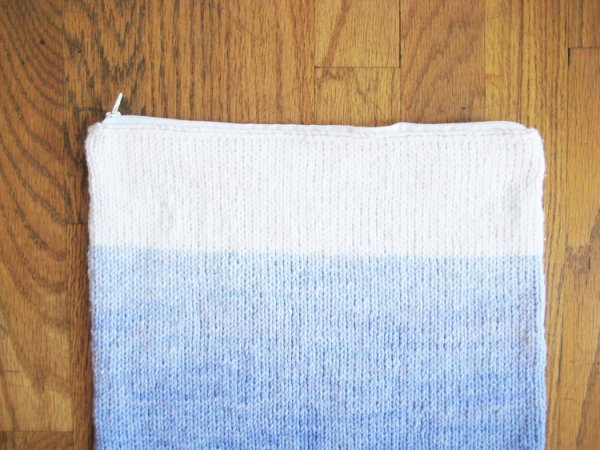 This particular knitted bag was formed using ombre dyed yarn. Basically, it wasn't strictly dipped and dyed. However, you can still use the method for your own knitted bag. You simply knit a plain colored bag, dip the bottom in any dye you like, and then attach the leather straps with studs.
Source: howdidyoumakethis.com
---
6

Simple Tote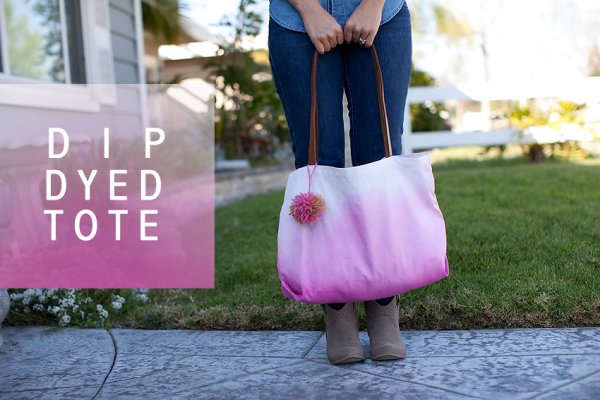 How pretty is this pink dip dyed tote bag? If you can't sew, you can simply buy a plain canvas bag from the mall. If it's too white for your liking, you can tea stain it before dip dying. After you give it the dip dye treatment, you can choose to replace the bag's straps. Leather is a classic so we suggest going that direction. You can attach leather straps using studs or by hand sewing.
Source: kristineldridge.com
---
7

Striped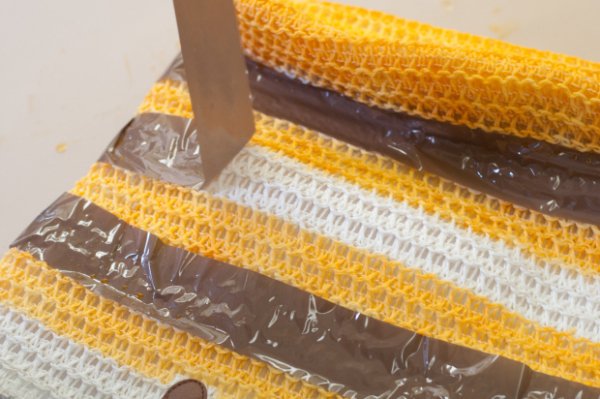 This pretty bag was dyed using a spray. However, there is a way to achieve a striped look using the dip and dye method. Much like the patterned totes we have mentioned here, you simply fold the bag horizontally several times and then dip the edges to your dye. Unfold and let dry.
Source: blog.mjtrim.com
The purses or bags you make using the dip dye method will look great come warmer days, no doubt. Start making them now so that you will be prepared and look stylish once spring or summer say hello.
More
Comments
Popular
Recent