Non-pierced earlobes should not limit your accessorizing options so we give you these fabulous DIY ear cuffs. These DIY ideas are chic and oh-so-easy to do. I promise you that you will love most if not all of these handmade DIY ear cuffs. You will end up making several for you and several more to give to your best friends.
---
1

Feathers and Beads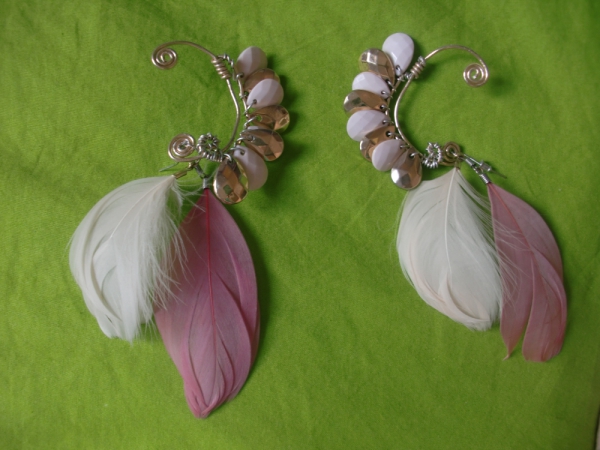 How beautiful is this DIY ear cuff? Not only am I in love with the teardrop shaped beads, I think the feathers lend these a darling Boho vibe, too. To make these, you will need only pliers, wires, beads, and of course, the feathers. The beads and feathers can come in any color that you like. Go for neon if you want something loud and fun.
Tutorial Source: lakukita.wordpress.com
---
2

Wooden Clothespins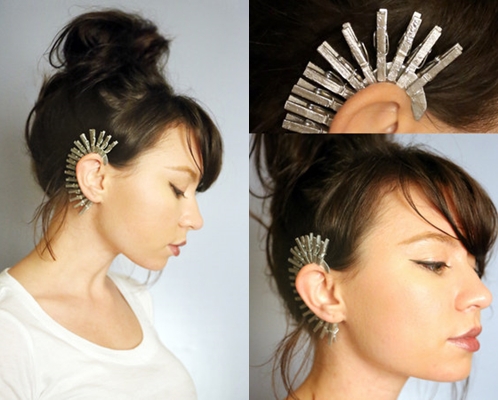 This chic ear cuff is made of wooden clothespins. How cool is that? You can find mini clothespins in craft stores. You clip and glue them to a piece of plastic that has been shaped to fit the back of your ears. Spray paint in any metallic color you like and you're set. Fun!
Tutorial Source: chictopia.com
3

Rhinestones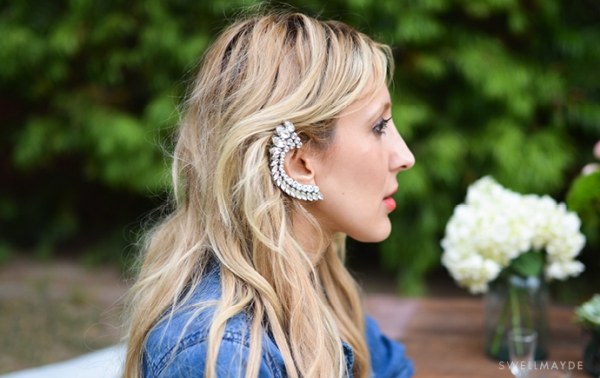 How beautiful! The graduated sizing of the rhinestones used for this ear cuff will make you look like a fairy. A fairy with enviable bling, that is. To make this, you cut a piece of clear vinyl, glue rhinestones, and glue clip-on earring findings to the back. Design variation: use rhinestones in dark colors. You can also choose to make a DIY ear cuff that will cover only a section of your ear, for a more flirty, visual appeal.
Tutorial Source: swellmayde.com
---
4

Dangling Beads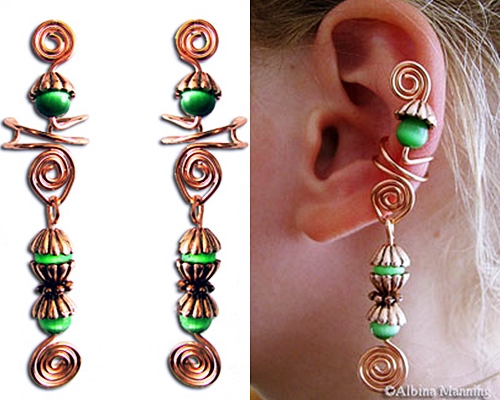 This DIY ear cuff will require wire work. Essential tools and materials that you will need include soft wire, beads, bead caps, pliers, and a mandler (for shaping the round sections). The important steps here are for forming the parts that will hug your ear. For the dangling bits, you can freestyle, depending on the beads that you have.
Tutorial Source: wire-sculpture.com
---
5

Cascading Chains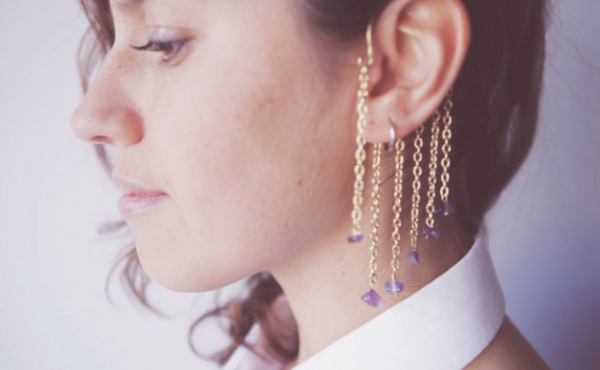 This looks lovely. The best part? It's very easy to make. You will need wire, chains, and beads. You shape the wire to follow the back of your ear, with loops added along the lower slope. You attach chains to these loops, add beads to the tips of the chains, and that's it. Random tiny charms will work, too, if you don't have beads.
Tutorial Source: blog.boatpeopleboutique.com
---
6

Rhinestones and Wire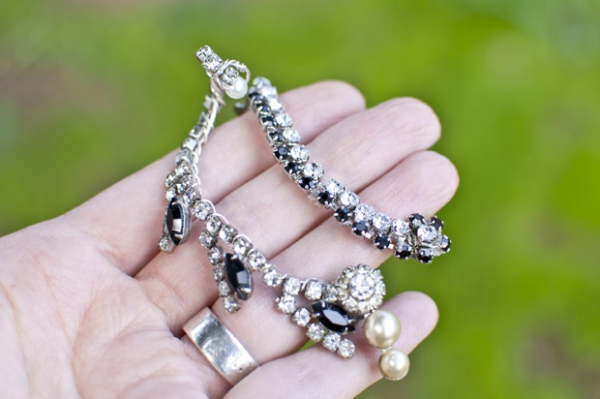 This DIY ear cuff is made of materials similar to the one by Swellmayde (tutorial # 3). But instead of a clear plastic base, you will be attaching the rhinestones to wire. Go insanely creative with the arrangement of the rhinestones. You can even add dangling chains with beads to your handmade ear cuff.
Tutorial Source: transientexpression.com
---
7

Chains and Hair Clip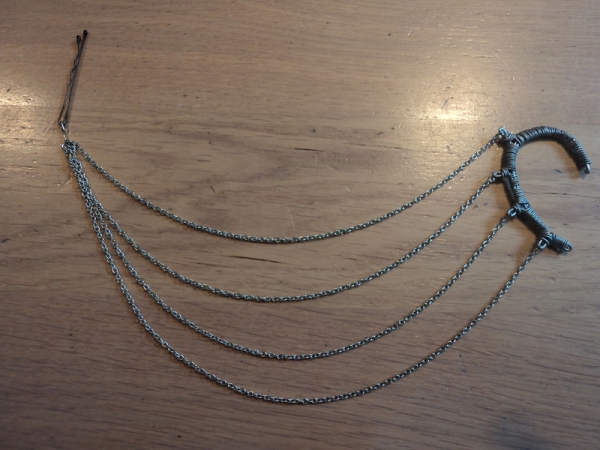 This particular DIY ear cuff is unique because it also serves as a hair accessory. To make this, you will cut an ear-shaped wire, cover said wire with more wire, making sure that you fashion loops for attaching the chains. You then attach chains in different lengths to each loop. The other ends of these chains should then be attached to a hair pin. Wear with the hairpin section embedded into your ponytail.
Tutorial Source: cutoutandkeep.net
Oh the many ways to make DIY ear cuffs! Would you be making some following the ideas here? Happy crafting!
---
Comments
Popular
Related
Recent