A veil is just one of the many beautiful things that a bride can rock on her wedding day. But just like most of the details in a wedding, a veil can cost a pretty penny. Thankfully, there are wonderful guides online that will show you how to DIY a wedding veil. Since the materials needed to make a veil are really cheap, you will end up saving a lot of money when you choose to make your own veil. You get to have 100% creative freedom, too. What could be better, right? Check out the following DIY veil ideas for inspiration.
---
1

Make a Simple Tulle Veil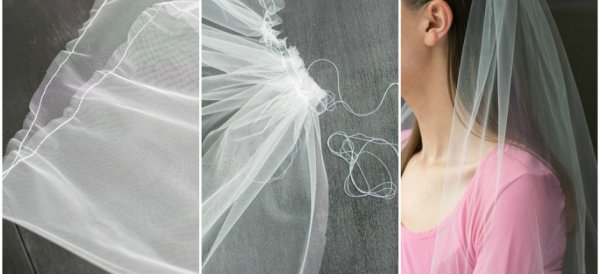 Making your own DIY wedding veil is as simple as sewing two lines of stitches on tulle fabric. This tutorial is fantastic for the bride who wants a simple veil, without any embroidery or lace trim. Apart from the fabric, you will also need a comb for this sewing project. You can attach the veil to the comb by hand stitching.
Source: bybrittanygoldwyn.com
2

Use a Spotted Tulle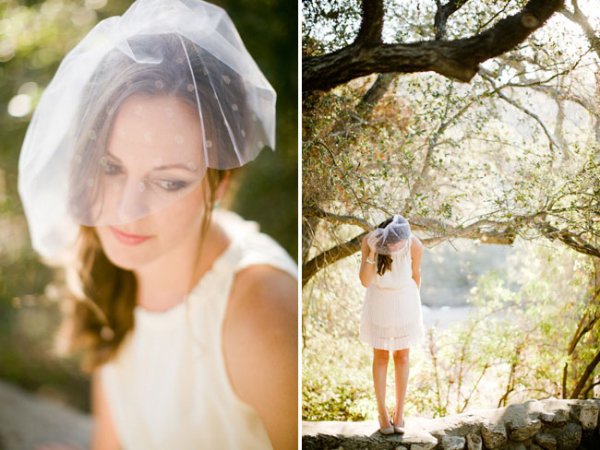 This DIY veil is absolutely darling! Not only do I love the spotted tulle fabric, the shape and scallop edge are gorgeous, too. You can get tulle that already comes with dots for this project or you can make your own. The link below shows you a nifty way to stamp dots onto your plain tulle fabric. A pretty comb is also needed for this fun DIY veil idea
Source: greenweddingshoes.com
---
3

Make a Birdcage Veil in French Netting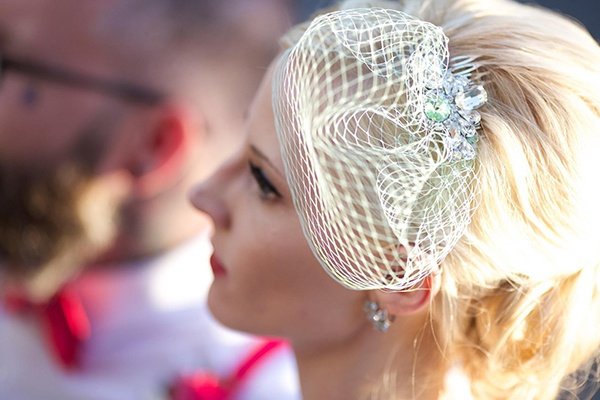 Look at this pretty DIY wedding veil! This is a lovely birdcage style for the bride who doesn't want a flowing hair accessory on her big day. This beauty is made of French netting and a comb. You will want to find a comb with pretty gemstones for an unforgettable effect, as shown in the photo above.
Source: weddingpartyapp.com
---
4

Go the Audrey Hepburn Route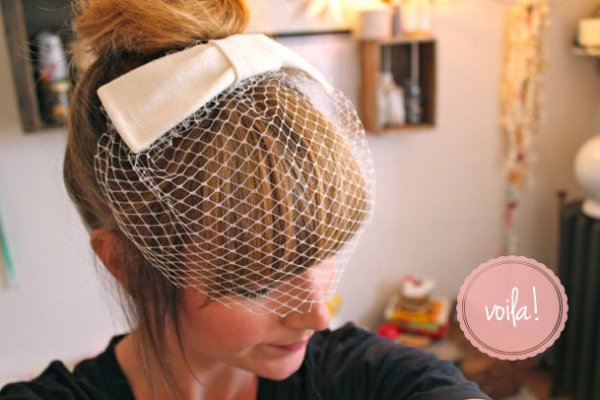 This DIY wedding veil exudes classic elegance. And yes, it radiates Audrey Hepburn beauty, too. This birdcage style veil is made of netting, silk fabric in white or cream, and bobby pins. The first step is to make the silk bow that will go to the top of the bride's head. The birdcage netting is then attached to the underside of the bow with the bobby pins put in place for affixing to the hair. Easy and fun!
Source: weddingobsession.com
---
5

Trim with Silk Ribbon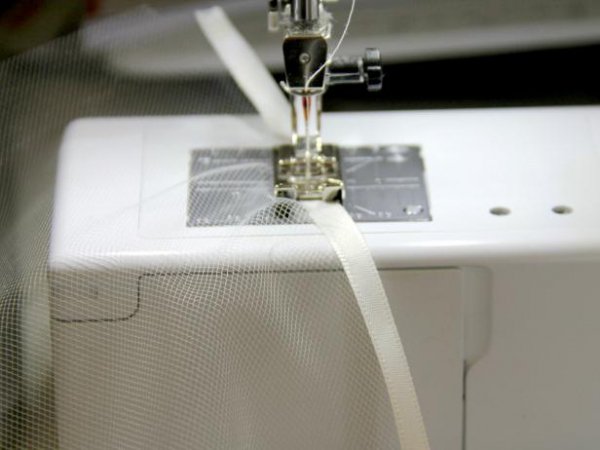 This particular DIY wedding veil has steps similar to the first tutorial we featured here. Basically, you will cut tulle, gather one side, and then attach the gathered section to a pretty comb. For a bit of visual interest, you will also sew silk ribbon to the hem of your veil.
Source: diynetwork.com
---
6

Machine Embroider a Tulle Veil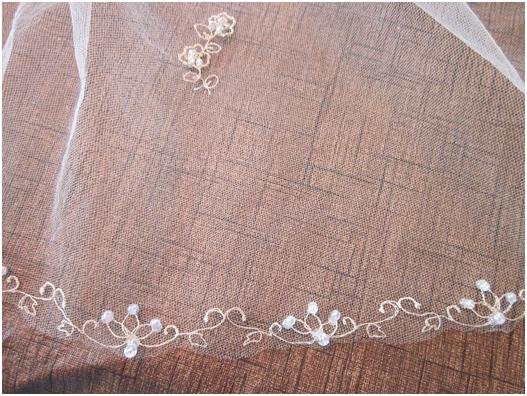 Probably one of the reasons why veils are expensive is the fact that they are so hard to embellish. If you see an embroidered tulle veil and think that it's not worth the price tag, you have another think coming. Because tulle is flimsy and light, it's easy to rip it apart during embroidery. To make your DIY a success, you will need the help of a stabilizer. The tutorial below shows you how to use Solvy as stabilizer.
Source: weddingbee.com
---
7

Sew Lace to the Hem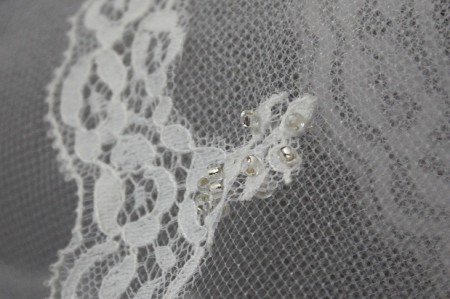 This idea is similar to the ribbon-hemmed DIY veil but it's a lot prettier. There is something about gorgeous lace that adds elegance and magic to a wedding dress and veil. To add some to your DIY veil, you can choose to cut a strip of lace fabric or use several yards of lace that already comes in a strip form. Hand stitch pretty crystal beads for added effect.
Source: apracticalwedding.com
Why spend several hundred dollars on a wedding veil when you can make one yourself? Not only will you be able to save money, you will also be potentially making a heirloom piece for your family. The DIY veil you make could be a perfect gift for your future favorite granddaughter.
---
Comments
Popular
Related
Recent