Although it may seem like an impossible task, there is a plethora of ways to furnish a small apartment. When you leave your family home to move into a small apartment, you might have to get used to having less space, and especially those of you living in big cities often have to deal with tiny apartments to start with. But furnishing a small space can actually be fun and challenging once you get the hang of it. These ways to furnish a small apartment are easy peasy; all you need is a little bit of creativity.
---
1

Use Big Furniture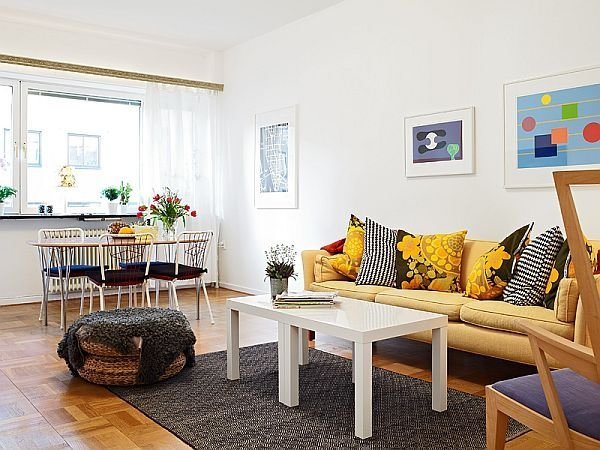 When you think of ways to furnish a small apartment, most people tend to go for smaller furniture, but some large pieces of furniture can actually make your small room appear bigger. A balance is key here, so try to stick with a large sofa and a dining table that can fit at least four people. However, before you go crazy in the furniture store, you should measure your apartment to avoid buying furniture that is too big or out of proportion.
---
2

Smart Storage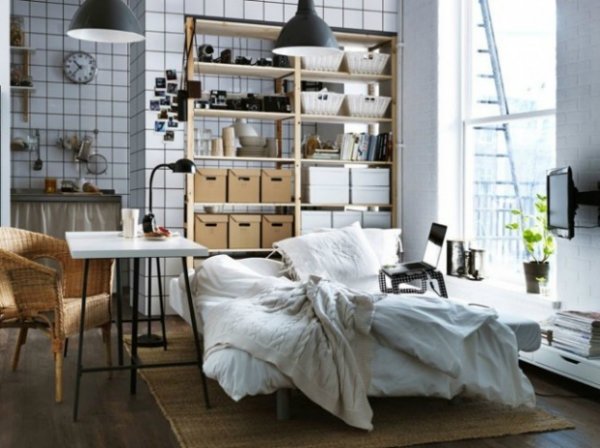 Storage space is everything when it comes to small apartments. You may adore that fancy coffee table, but is it practical? If not, then get over it and move on. What's better is a coffee table with storage space; this way you have one piece of furniture with two purposes. Additionally, shelving units can store books and your television, and to make the units look more organized, you can opt for cute storage boxes and baskets to put your things in.
Trendinig Stories
More Stories ...
3

Get Curvy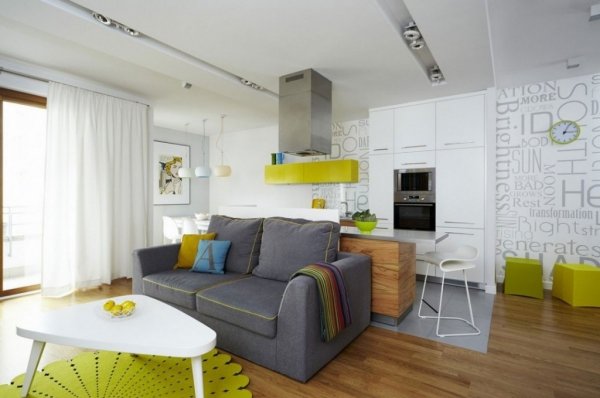 If you live in a small apartment, adding curvy furniture is a great solution to avoid making your place look like a rectangular shoe box. Curvy sofas may not be your thing, but a round coffee table or curvy dining chairs can give your apartment a bit more oomph. Lamp shades and accent furniture can also be of a rounder shape. Not only will you avoid living in a shoe box, but you'll also create an interesting mixture of shapes in your home.
---
4

Set Priorities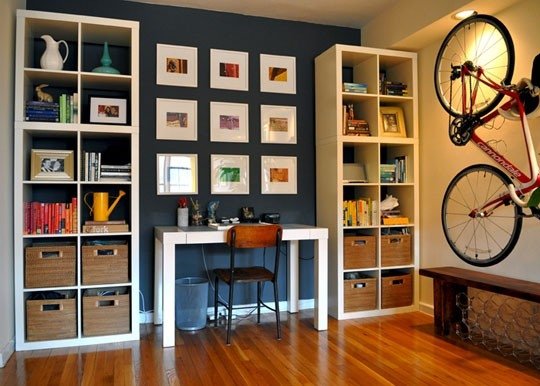 It's a small apartment, so you'll have to set your priorities. If you have a lot of books, you definitely want to make sure you have enough storage for those, and if you don't really need a dining table for four, you might choose a desk instead. You could even ditch the coffee table altogether to create an open space between the sofa and the TV. Can't live without it? Then put a small side table next to your sofa instead.
---
5

Floating Objects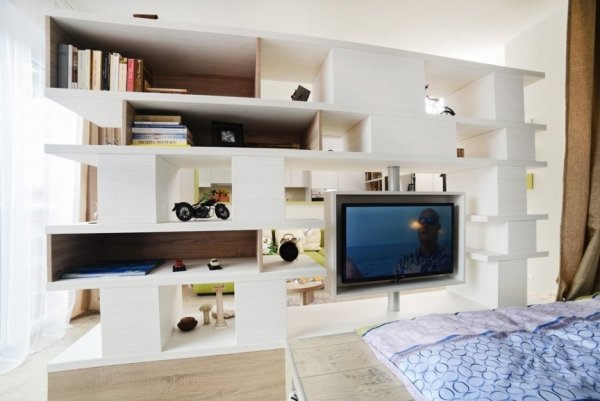 It's something that not many people think of, but keeping your floor as empty as possible actually makes the apartment look bigger. It is especially a convenient thing to incorporate in your shelving units or media stations. These types of furniture can often be quite bulky, but those that are attached to the wall keep the floor nice and empty. You could also use this method in small bedrooms, where floating shelves serve as night stands.
---
6

Go Transparent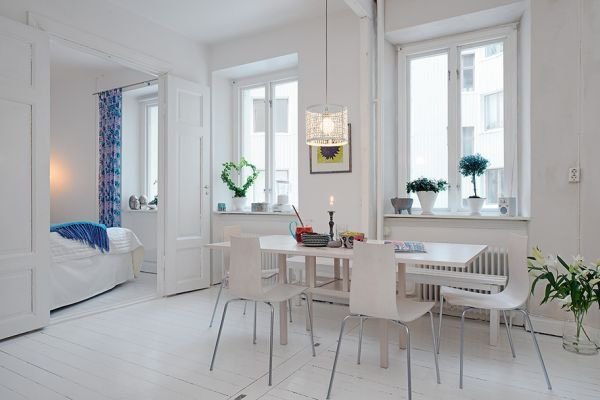 See-through furniture, like coffee tables and dining chairs, are becoming increasingly popular nowadays, so why not add some of these in your small apartment? Not only can you match these modern pieces with vintage or classic pieces, but it's also a way to create more space, even though the space isn't actually there. Transparent furniture is fairly easy to combine with any interior style, so whenever you're low on space, go for these.
---
7

Think in Zones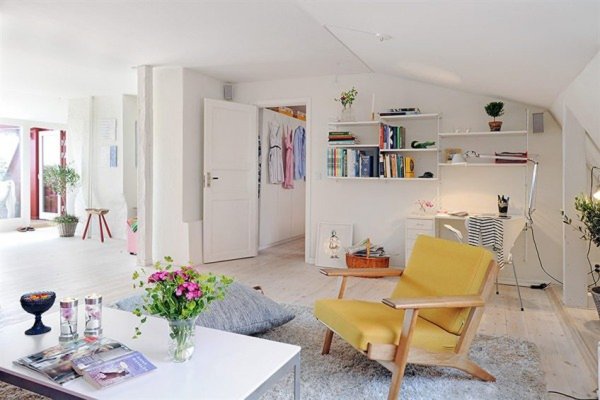 Those of you living in a studio apartment know that thinking in zones is crucial when furnishing a small space. No matter how little space you have, try to create different zones. Your living area may consist of a small two-seater and a TV and another corner may function as a work and dining place in one. For studio apartments, it's also smart to create a separate zone for your bed. You can do this by hanging a curtain in between the living area and the sleeping area or by dividing the two areas with a bookcase or a screen.
Furnishing a small apartment may not seem easy at the start, but once you understand the space you have to work with, you'll find your ways. The most important thing about furnishing a small apartment is to have a plan before you do the furniture shopping. Impulse shopping will not work without knowing the measurements and you could even roughly draw a floor plan to get an idea of how your apartment will look. What was your approach when you moved into a small apartment?
---
Comments
Popular
Related
Recent