Who would have thought of these cool ways to re-use a muffin tin before Pinterest? I mean really, nowadays with sites like Pinterest it seems that anything can be repurposed in a unique way. With DIY blogs and such, we are learning to think more outside the box and get creative with what we have. So what are some unique ways to re-use a muffin tin that you have considered?I wonder if any of these are among your ideas?
---
1

Planter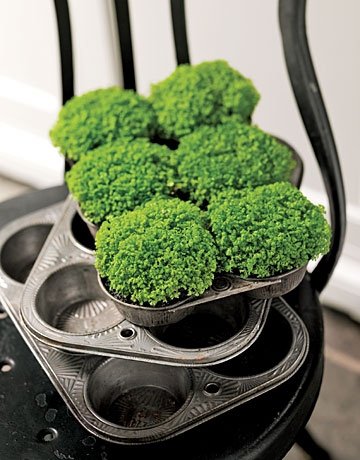 This is one of my favorite ways to re-use a muffin tin, I mean other than to make cupcakes in it! Re-using a muffin tin as a planter is a great way to grow your clippings or cuttings from a larger mother plant. It's also a beautiful way to display small plants like succulents or perhaps give them as a gift. I love the tips blogger annmarieloves.com posted when putting together her muffin tin planter and how adorable it is too!
---
2

Bird Feeder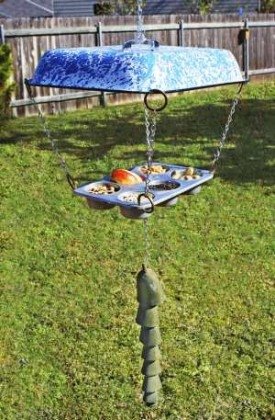 OK, so you need a few more things than just your muffin tin for this DIY, however it is a pretty unique way to repurpose your tin! Instead of just putting out seeds in a bird feeder, now you have several options for the birds because of the muffin tin. Stop by birdsandblooms.com for the complete tutorial on how to put together your muffin tin bird feeder!
---
3

Storage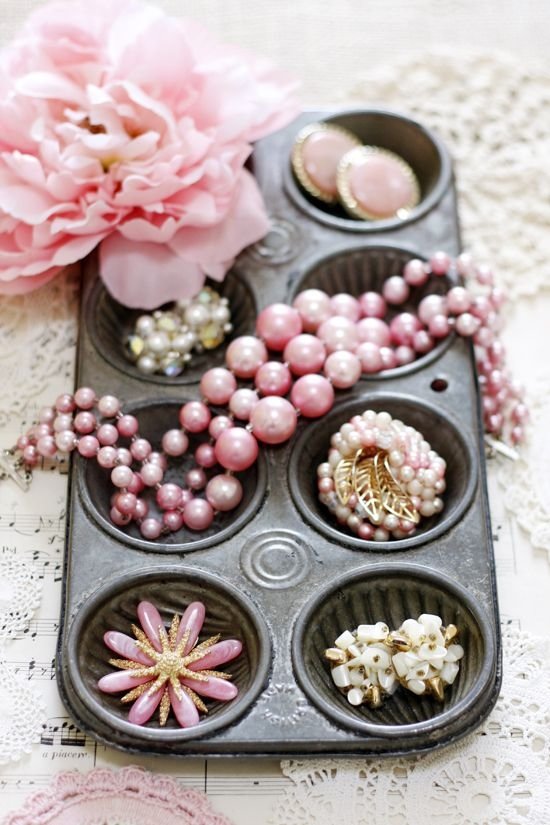 Muffin tins are great for storing and organizing small items like charms, buttons, screws, nails, etc. and make it a lot easier to find these items as well. I love this idea over on designeurlife.com to use the muffin tin inside your vanity drawer to organize and easily find hair accessories and such.
---
4

Photo Display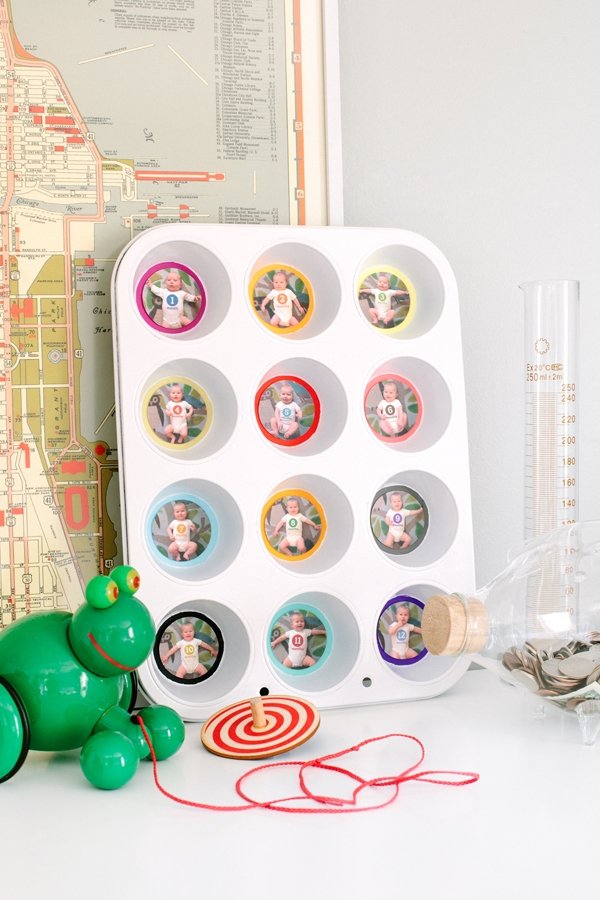 If you have a 12 cup muffin tin, this is a great idea if you are celebrating your little one's first birthday and want to display photos of his/her 12 months of growth. You can use the photo display for your child's birthday party and then keep it up all year long! Check out this fun tutorial over on ampersanddesignstudio.com for more ideas.
---
5

Arts & Crafts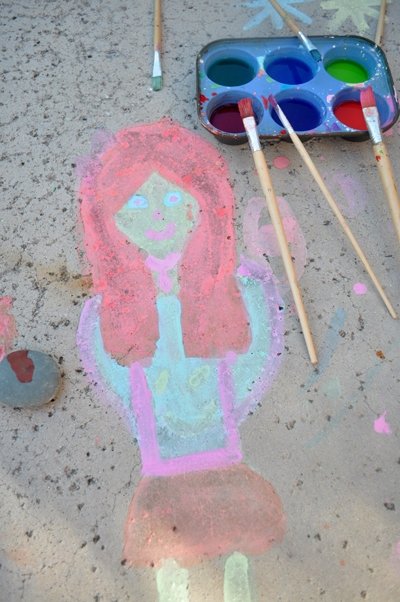 A muffin tin is a great way to store and organize your child's arts & crafts while they are drawing, crafting, or painting. Instead of having everything in cups or all over the table during their play time, you can use a muffin tin for better organization and easier access for the kids. I love the way blogger Pauline over on blogs.ocfamily.com, filled up a muffin tin with sidewalk paint for her daughter to take outside.
---
6

Calendar Countdown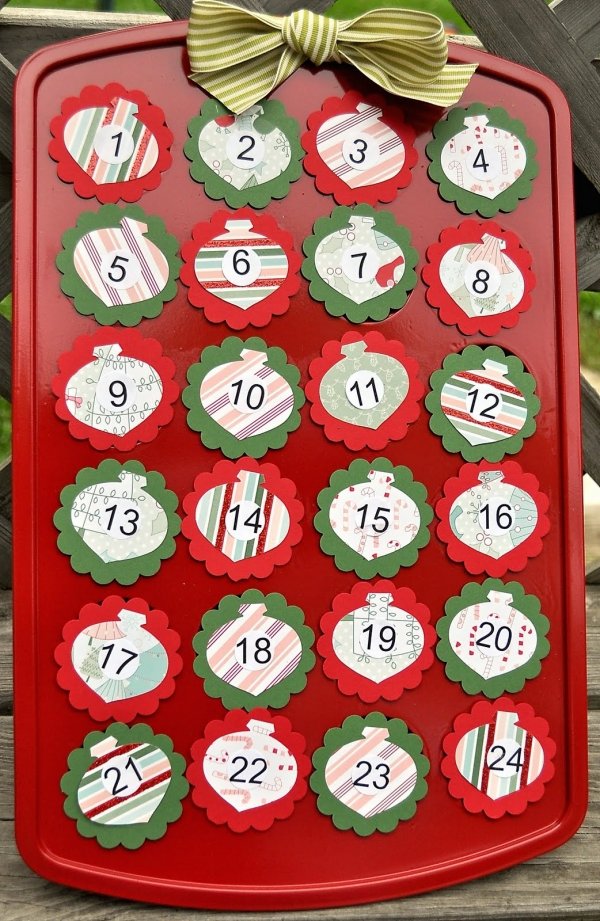 I've seen a lot of fun ideas to repurpose a muffin tin into an advent calendar for the holiday season like this adorable one on club.chicacircle.com. However, this calendar countdown can be used for more than just the holiday season. Use it for birthday countdowns, vacation, visits from family members, etc. It's a great way to get the kids excited about events and to help them learn the days of the month. Plus, using a muffin tin as your calendar makes it easy to store the surprise gift behind the date!
7

Food Display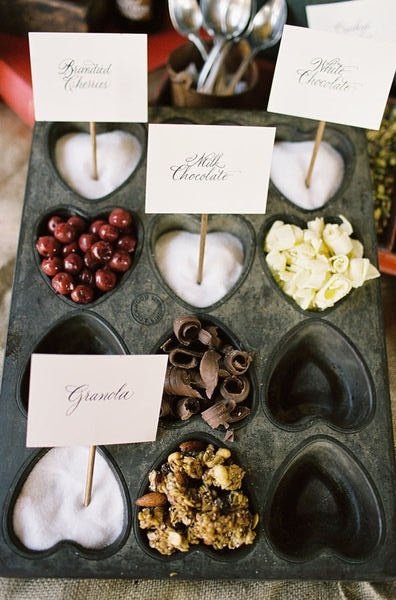 I have seen this idea used before, so it may not be "unique" but it is still pretty cool and maybe it's new to you! If you are hosting a party and need something to display small food items, why not use a muffin tin, like this adorable s'mores display over on foundrentals.com. I've also seen it used for tomatoes, onions, and other food items for burgers - a great idea for an outdoor cook out! OK, now I'm hungry!
Have you used any of these unique ways to re-use a muffin tin? What are some of your favorite ideas?
---
Comments
Popular
Related
Recent