Watercolor is enjoying a resurgence among the younger art aspirants. You probably follow one or two watercolor artists on Instagram, Facebook, or Etsy. If you've always wondered if you could do what they do, we are here to answer "yes." Yes, you can learn watercolor on your own. And yes, it really is as fun as you imagined. To start your art journey, let's take a look at the following DIY watercolor tutorials.
---
1

Basic Exercises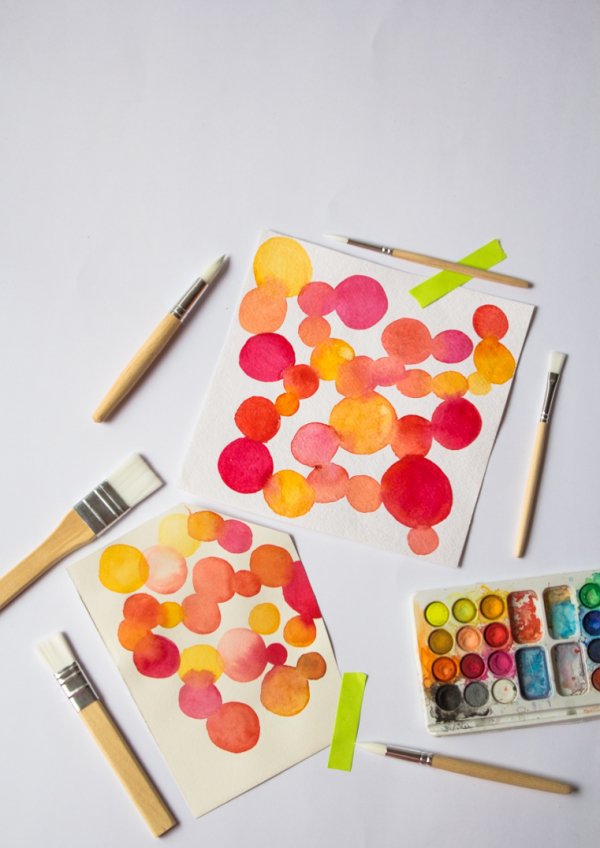 This wonderful watercolor tutorial gives you several simple exercises. What's great about these exercises is that you will learn the basic techniques without the pressure of not knowing drawing. Lack of drawing skills is likely one of the reasons you have not thought about doing watercolors. But don't worry about that; you can start learning the medium by painting patterns first.
Source: surelysimple.com
2

Go Fruity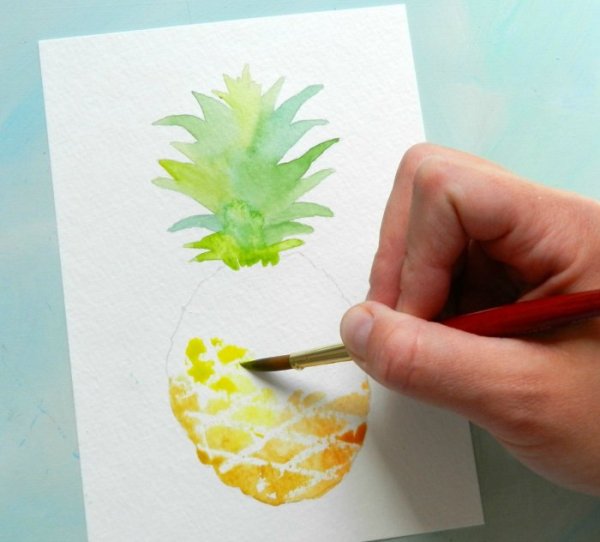 Here is a watercolor tutorial that showcases something trendy: pineapples! This fun tutorial also covers a fun and simple technique that any beginner would love. We're referring to using a substance that prevents paint from sticking to the paper. This tutorial uses white crayon but masking fluid is recommended, too.
Source: growcreativeblog.com
---
3

Autumn Tree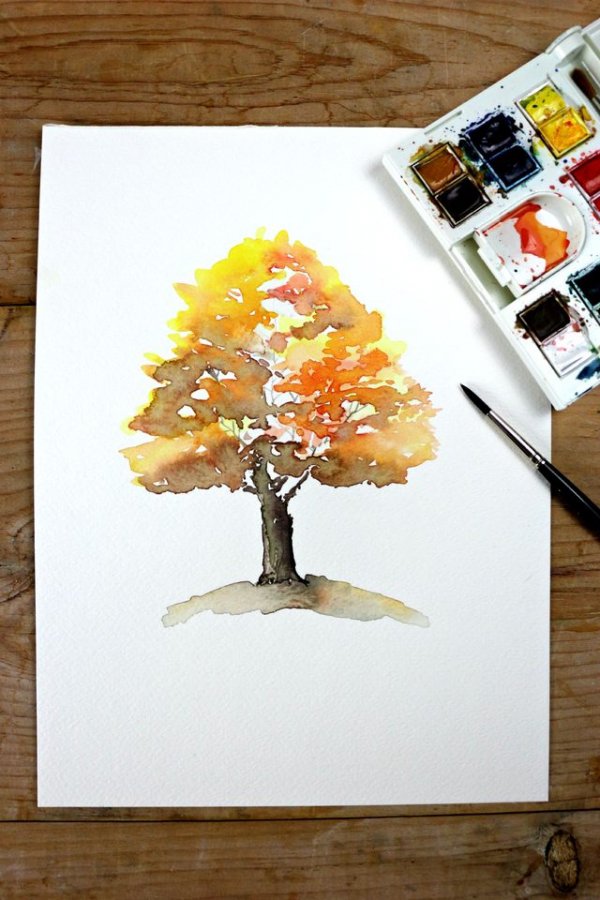 Trees and foliage in general are fun to paint when you're just starting with watercolors. For this exercise, you will be learning to paint a tree with lovely autumn leaves. As soon as you become an expert at this, you will be able to create watercolor art perfect for Thanksgiving this year.
Source: ehow.com
---
4

Starry Sky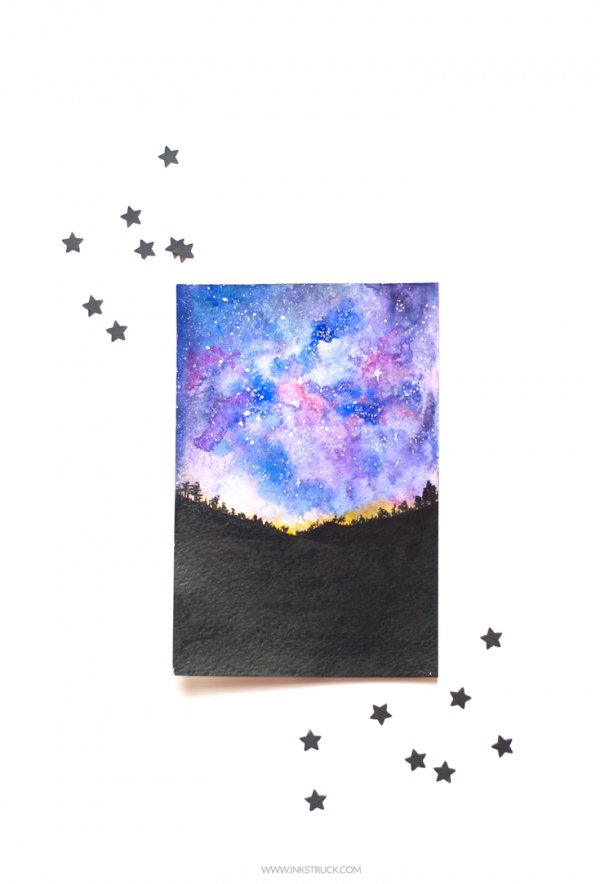 Constellations are pretty popular watercolor pieces, especially among the young crafty crowd. If you've been wanting to know how to make starry sky artwork, this fun exercise is for you. Making a watercolor constellation piece covers at least three techniques. The most important part is splattering. This is what you do to make the stars. For a more precise placement of stars, white gel pen is also fun to use.
Source: inkstruck.com
---
5

Feathers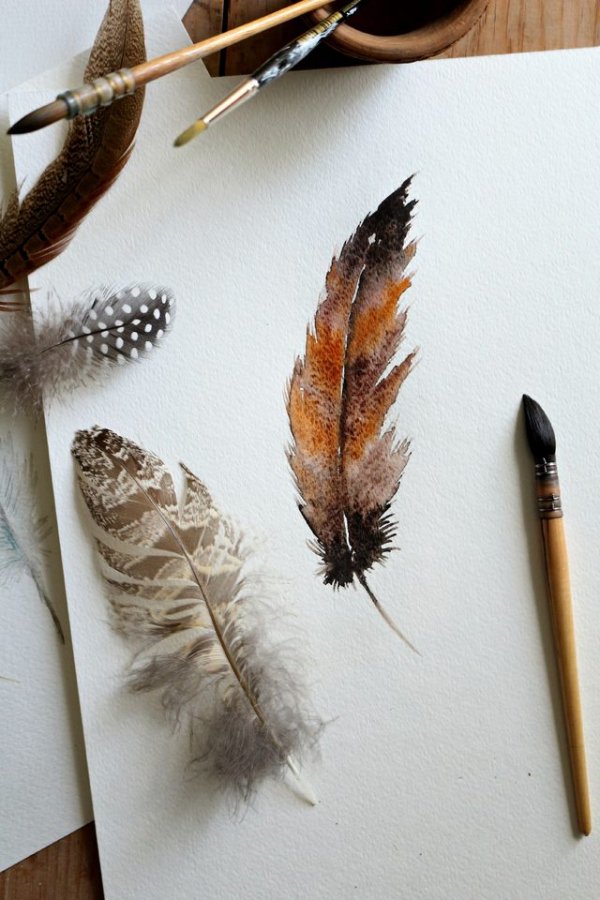 Painting feathers is probably one of my favorite watercolor exercises. I paint a lot of dreamcatchers so it comes with the territory. With this exercise, you will learn to control wet-on-wet techniques, including color charging.
Source: ehow.com
---
6

Brush Lettering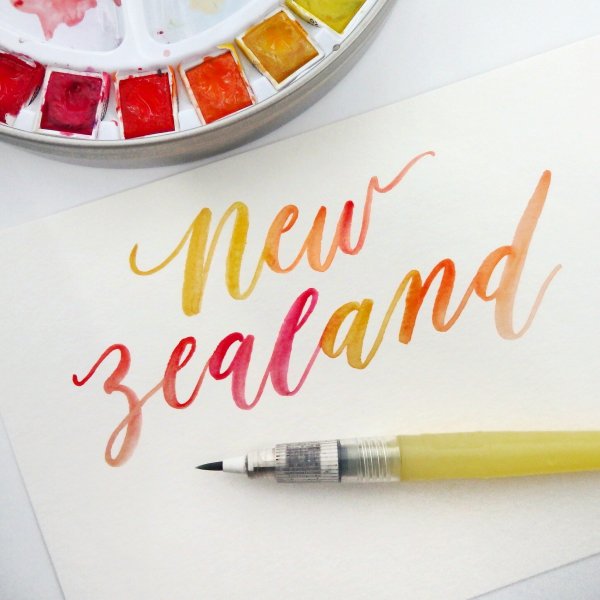 Brush lettering is one of the more popular offshoots of watercolor. Combined with calligraphy, this practice is fantastic for wrist and brush control. Brush lettering can be a great way to learn about color harmony and composition, too.
Source: surelysimple.com
---
7

Straw Texture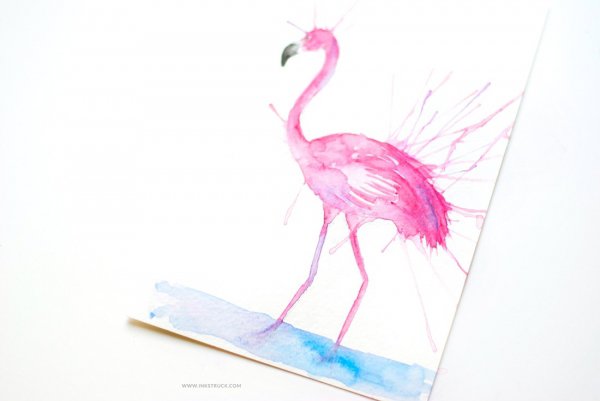 Did you know that you can create a masterpiece using watercolor and a drinking straw? The lines that you see coming out of the cute flamingo were created using a drinking straw. Clever, right? I bet this would be a fun tutorial to tackle with kids.
Source: inkstruck.com
---
8

Painting with Brush Markers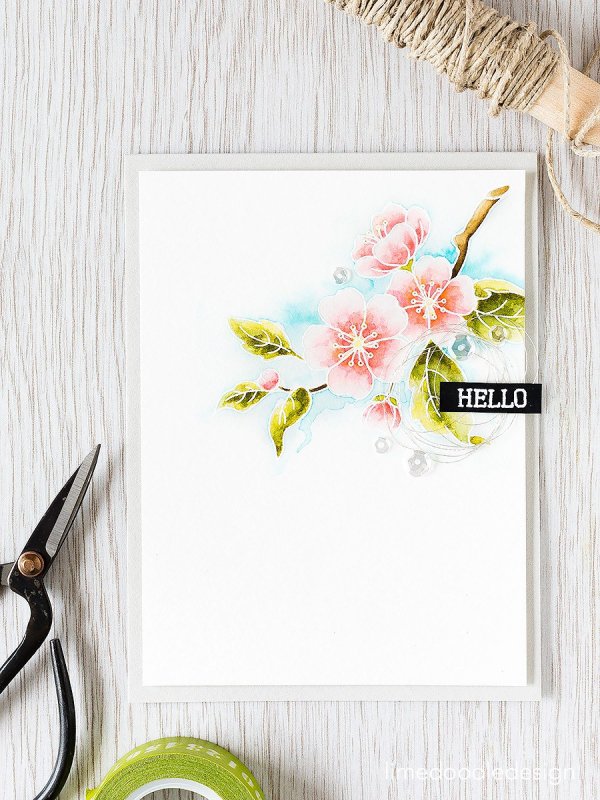 Learning watercolor is not limited to using pigments and brush. You can also enjoy the same experience and results using other art supplies. Great examples are brush markers. This is a great tool to use if you are having a hard time controlling water. You can also combine markers with traditional watercolors to create your own masterpieces.
Source: limedoodledesign.com
I hope that the watercolor tutorials above push you to elevate your creative life. Don't be scared of watercolor. The medium is not as daunting as you might have heard. With constant practice, you'll be an expert in no time.
---
Comments
Popular
Related
Recent