COMMENT
Are you looking for some pot storage ideas? Do your meal plans involve a lot of cooking? Do you wonder where to put all those supplies the rest of the year? Here are 10 kitchen storage ideas from Houzz (www.houzz.com) for those items not frequently used. Each of these pot storage ideas will keep you organized and keep your most important cooking tools within easy reach.
1. Hanging Pot Rack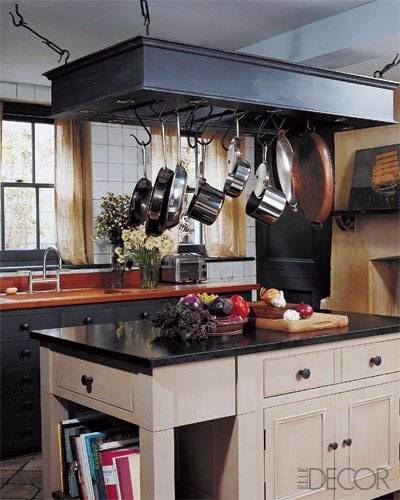 A hanging rack makes storing large items easy. Keep the pot rack simple and let the focus be on the pots.
Ceiling Hooks
Articles related to "11 Easy 👌 Pot Storage 🛠 Ideas 💡 to Keep Extra 👐Cabinet Space the Rest of the Year 📆 ...":
Explore more ...