You excited to hit the beach soon? We are here to help you prepare you through these amazing DIY Bikini projects. Most of these are simple makeovers that will make your old bikini look ready and trendy for the season. And don't worry, these DIY bikinis are easy on the pockets. By now, you should already know that I love affordable DIY projects. If you feel the same, then you will most likely be excited about these bikini DIYs as I am. Let's dive in!
---
1

Bow-Embellished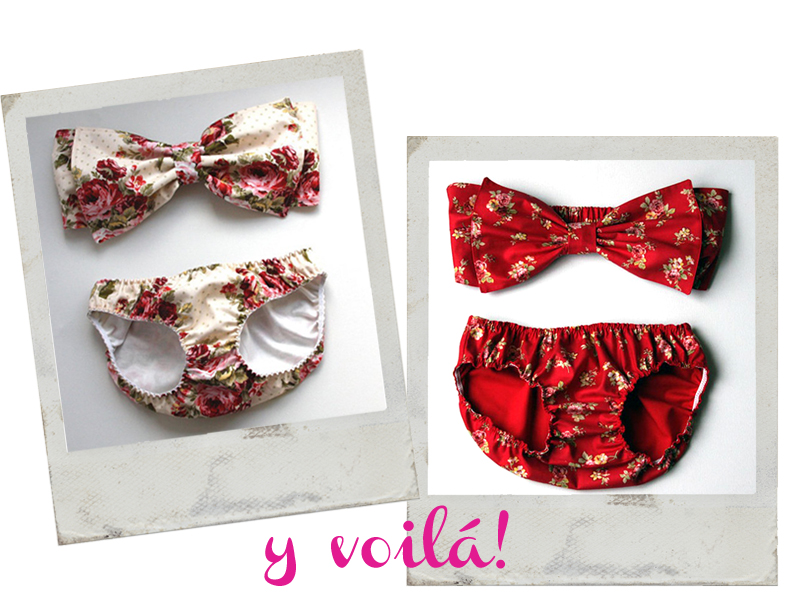 Looking to give an old pair of bikinis a sweet and sultry update? One way to do that is to sew a bow onto either the top or the back of the bottom. If your bikini is not printed, I suggest that you go the color-blocking route. Choose a bow in a color that beautifully clashes with the hue of your bikini.
2

Bandeau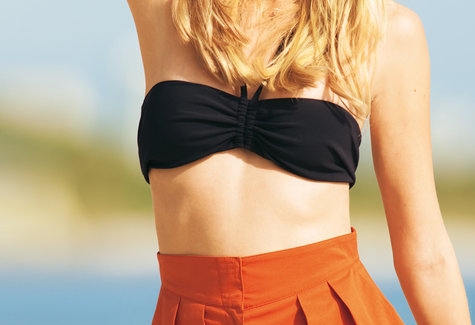 This DIY bikini is a simple sewing project. And it looks so easy to do, too. If you have some time before you hit the beach, I bet you can sew a batch of these to give to friends and family.
---
3

Braided Bandeau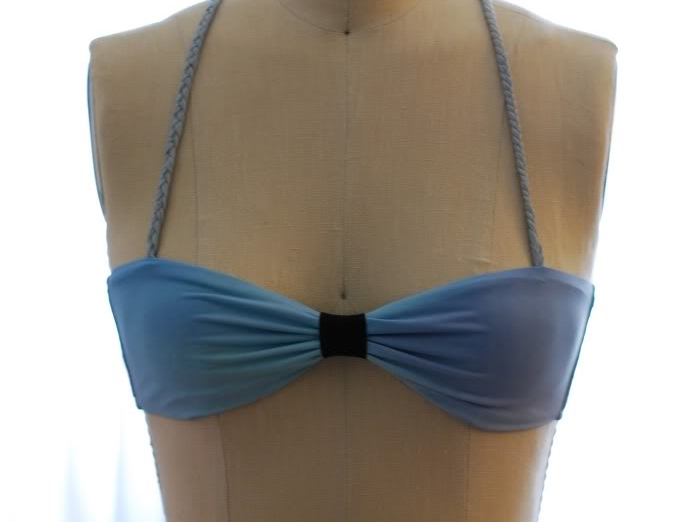 The project after the link is a bikini makeover involving a bandeau. What you will do, basically, is add braided straps to a bandeau top. From personal sewing experience, braided straps make a piece of clothing look 10x cuter. And on a bikini, I reckon, they'd be Boho fabulous!
---
4

Printed Fringe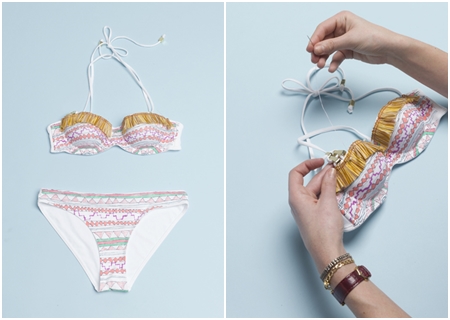 For this particular DIY bikini tutorial, you will be testing your artistic skills. This is also great for those who like to try current print trends, such as Aztec, floral, geometric, and others. Take note, though, that with this bikini, dipping in the water might not be advisable. This is simply for trotting by the shore.
---
5

Easy Fringe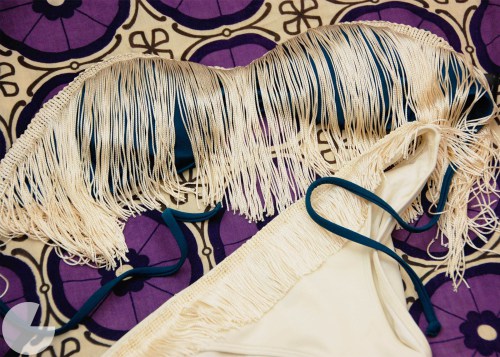 This bikini DIY will also give you a flirty fringe style. This is much easier to do compared to the previous DIY, though, because it will not require any drawing. Basically, you will sew fringes along the top part of your bikini and that's it.
---
6

Cut-out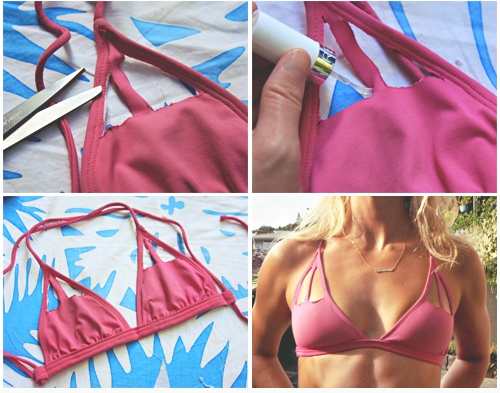 This is an easy way to give a plain and tired bikini's style an update. Take an old bikini top, make cut-out patterns along the top, cut, and then seal with fabric glue. It's that simple!
---
7

Infinity Bikini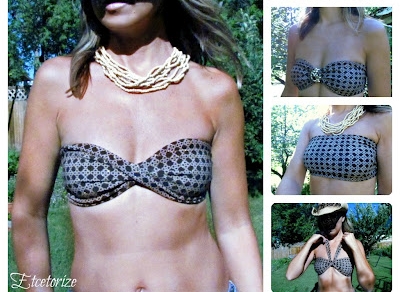 This is my favorite from this list of DIY bikinis. It's clever, simple, and very stylish. Not only is this very easy to do, it will also give you plenty of options as far as styling goes. You can wear it as a simple bandeau, as a bandeau with a twist style, or with halter type straps.
---
8

High-Waisted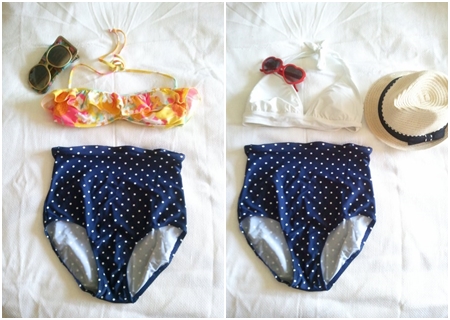 If you love all things vintage, this DIY high-waisted bikini is sure to be right up your alley. The basic material used here was a one-piece bathing suit. The upper section was cut off and elastic was added to the remaining bottom. The result: this cute vintage-inspired and beach-perfect bottom!
---
9

Beaded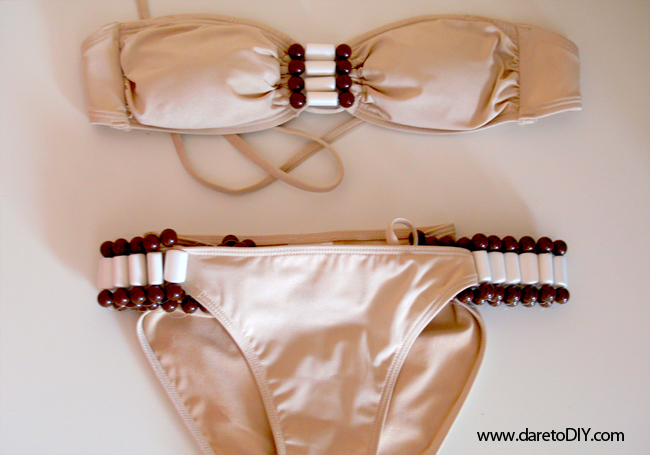 How chic is this bikini? I love the sweet neutral colors and the added texture of the beads. For this DIY, you will also need an old pair of bikini. You add beads and turn it into something stylish and fabulous for the beach.
I hope that these inspire you to get crafting before heading out to the beach. Got other ideas for a DIY bikini? Share them with us; don't be shy.
---
Comments
Popular
Related
Recent