Fall is here! Yay! Here are some fabulous DIY ideas by guest contributor Paisley that you can flaunt this season. Thanks Paisley!
Summer is coming to an end, and while we are sad that we will finally have to put our bikinis and sunglasses back into storage, we can't help but be a little excited at the prospect of revamping our wardrobe for the autumn.
---
1

Infinity Scarf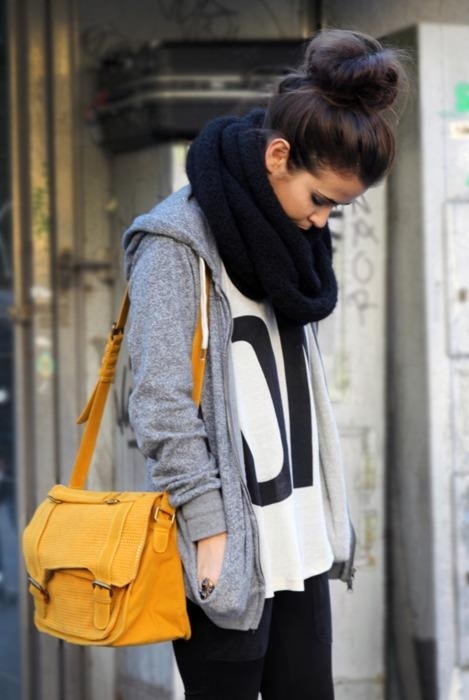 Infinity scarves are a real compliment to any outfit, but it is also very easy to make, whatever your skill level. Simply pick a fabric that you like and get started. This is a great way to use an old shirt that you cannot wear anymore for whatever reason. Read a full tutorial for an adorable infinity scarf here.
2

Wrist Warmers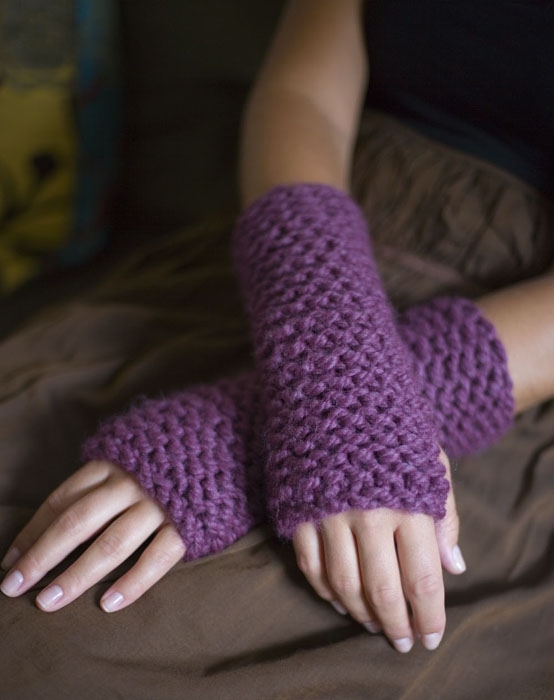 A huge part of last year's fall/winter wardrobe, wrist warmers are not going away anytime soon. And you can make your own in just minutes. This tutorial uses fleece material and a simple pattern, resulting in a classy and comfortable addition to your fall wardrobe.
---
3

Ruffled Scarf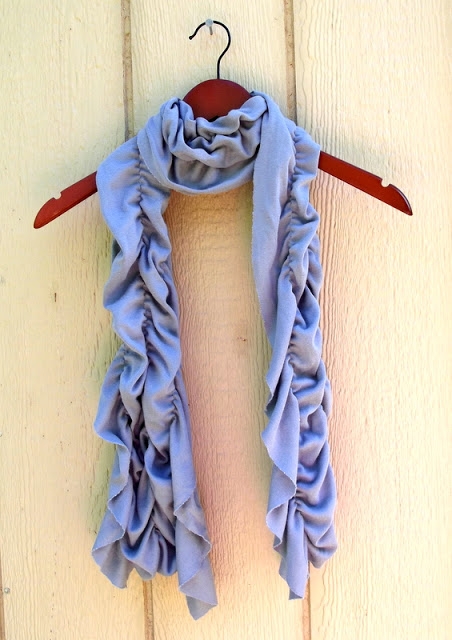 A ruffled scarf is another good way to bridge the gap between summer and winter, as it can be easily worn with both a summer outfit or a cold-weather outfit. You can find a step-by-step tutorial on this blog, and go crazy with whichever materials you want!
---
4

Converted Maxi Skirt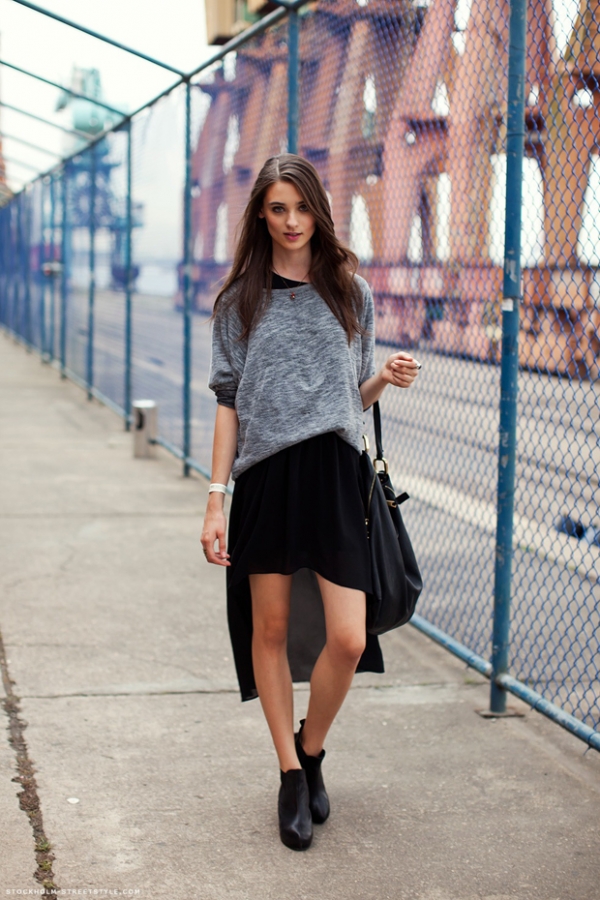 This is a great way to continue wearing your maxi skirt beyond the summer months. Simply convert it to an asymmetrical skirt, using this easy method. If you want to make your own fall maxi skirt, here is a sewing pattern and tutorial.
---
6

Owl Sweater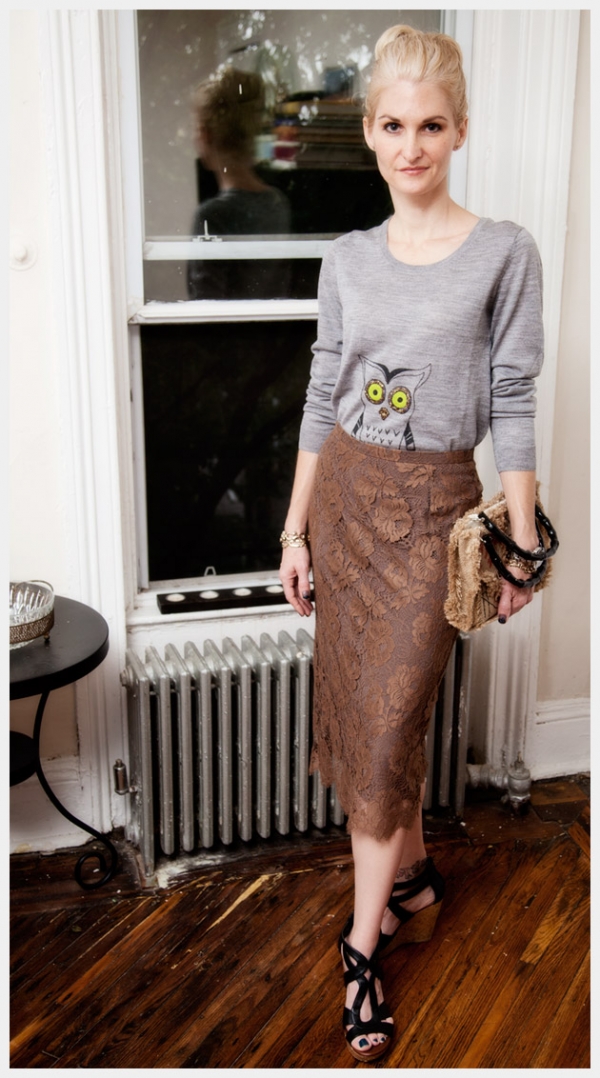 This is a slightly more ambitious project for the more seasoned seamstress, but if you can pull it off, it will give you a chic new addition to your fall wardrobe. You can read a DIY tutorial on this site.
---
7

Convert a Sweater into a Cardigan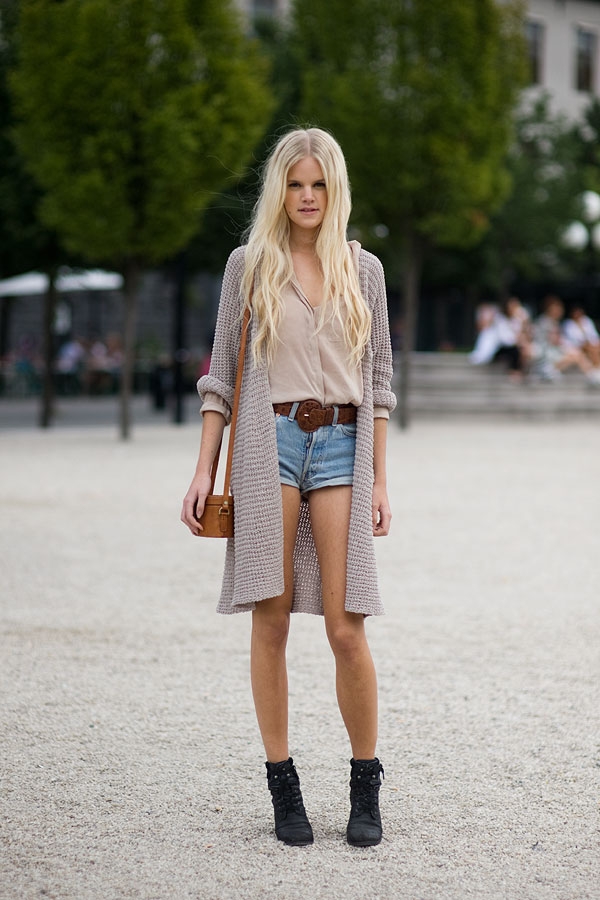 It's one of the oldest tricks in the book, but it's a good one. If you have an old sweater that you really loved, but is just not working with your wardrobe anymore, or perhaps you see one in the shop, but wish it was a cardigan, you can easily convert it. The simplest way to do this is to just cut down the middle of the front of the sweater, but if you want to add some flair, sew on some buttons along one side—if they don't match, that can also be a cute way to give it a unique style.
---
8

Converted Hoodie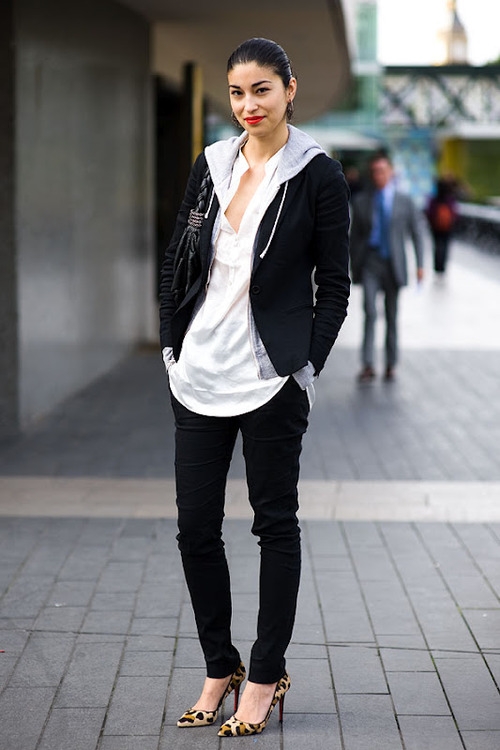 This is another ambitious project, but when you pull it off, it will really be worth it. This blog has a detailed tutorial for how you can convert an old, baggy sweatshirt into this cute, stylish hoodie.
---
Comments
Popular
Related
Recent