If the heat wave has been quite unforgiving in your part of the world, we are here to offer respite in the form of DIY tank top ideas. Most of these are cute ways to give plain tank tops a makeover. Others are fabulous refashions and some are sewing projects that you need to construct from scratch. I hope I got your DIY fashion senses tingling; let's go make cute DIY tank tops, shall we?
---
1

Neon Feathers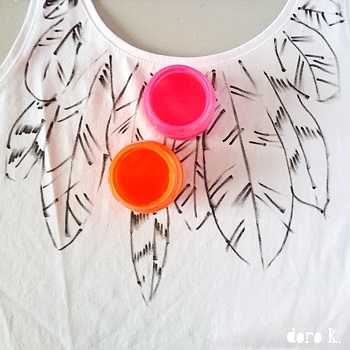 Our first DIY tank top idea is a simple makeover. You take an old tank top that has seen better days, draw feathers by the neckline using textile marker, and then color them in with neon fabric paint. Easy, right? If you don't like the look of neon, using more subdued colors will also work.
Tutorial Source: blog.dawanda.com
---
2

Racerback Tank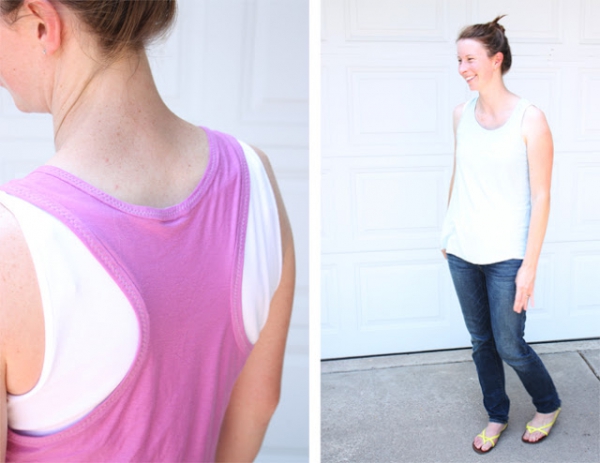 This project is not a makeover or a refashion. This is a sewing tutorial on how to make racerback style tank tops using knit fabric. I love this! I think I shall be sewing tank tops in all colors of the rainbow this week. And in prints, too, of course. For your pattern, you can use a shirt as reference.
Tutorial Source: noodle-head.com
3

Lacy Shoulders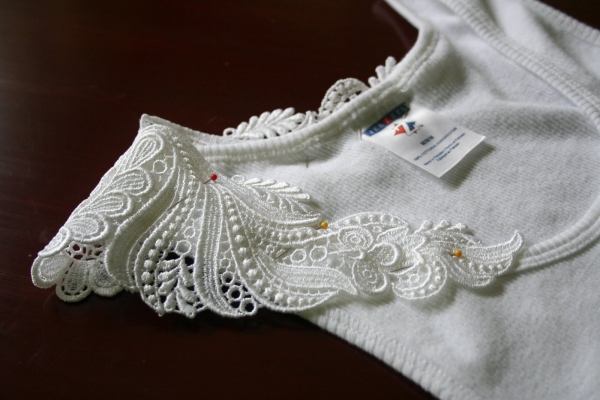 Ooohhh, how gorgeous. This is another tank top refashion idea. To give a tank top the lacy treatment, you will simply sew the lacy applique over the shoulder and back neckline of your tank top. You can hand stitch but using a sewing machine is advisable. The last step requires cutting the shoulder sections of your tank top but this is optional.
Tutorial Source: budgetbeautifuldiy.blogspot.com
---
4

Pretty Pleats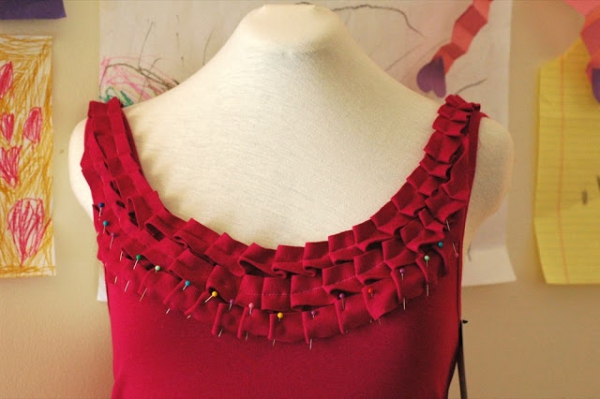 The color is divine and the texture added by the pleats is wonderfully interesting, too. To make this, you will need a plain tank top. Get strips of knit fabric in the same color as your tank top and pin pleats along the neckline. Do several layers and sew into place.
Tutorial Source: crafterhoursblog.com
---
5

Rosette-Embellished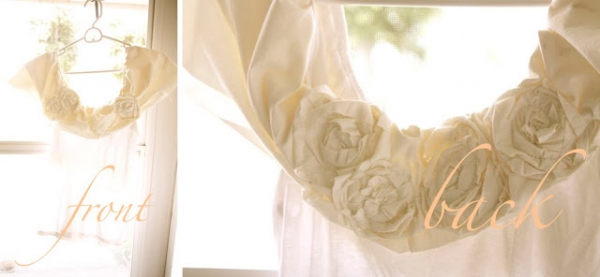 Isn't this romantic? Who knew that rosettes can make a workout-perfect tank top into a date night staple? This idea is also great for those who do not care for sleeveless tops. To do this, you will need to ruffle fabric along your neckline and then sew rosettes to keep your new "shoulders" in place. Great fabrics to use for this project are types that flow and drop beautifully, such as chiffon.
Tutorial Source: rufflesandstuff.com
---
6

Bow Ruffle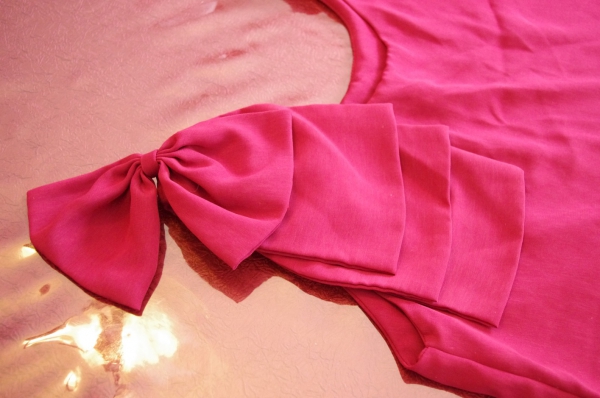 What lovely detailing! This is one tank top project that will give you a great wardrobe piece perfect for any time of the year. This is great for warm season when sewn in comfy knit. If you choose non-stretch, you will basically make a nice blouse to pair with an autumn or winter cardigan.
Tutorial Source: sewpetitegal.blogspot.com
---
7

Fabric-Embellished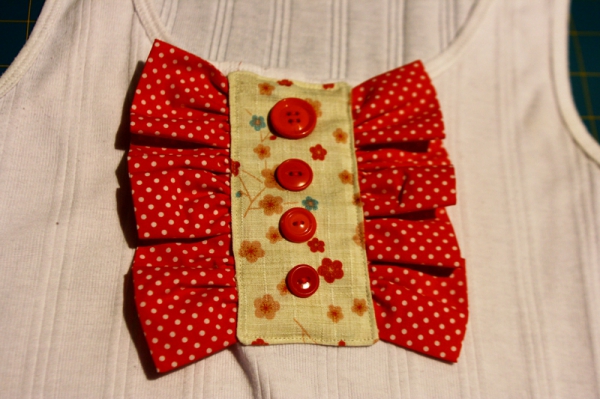 This is something that I've done several times with my tank tops. This is great for those who love to craft with fabric scraps. To do this, you will simply add rectangular pieces of fabric to the front neckline of the tank top. Add buttons and ruffled details for more texture and visual interest.
Tutorial Source: elegantpaws.blogspot.com
There are many more cute ways to make DIY tank tops or give a plain one a makeover. Have you done this type of project before? We'd love to see your finished project. Care to share?
---
Comments
Popular
Related
Recent