7 Ways to Use Self Address Labels ...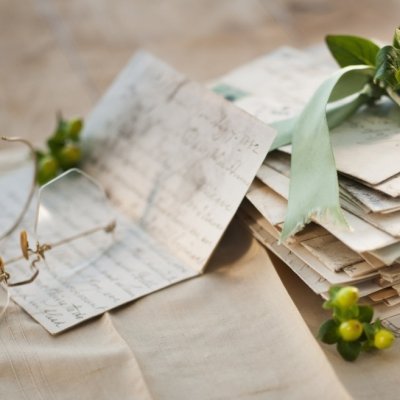 I don't know if you're the same, but I have lost count of the number of times I get envelopes on the mat containing freebie address labels, and rather than throw them in the recycling, I've found lots of ways to use self address labels. They're handy little things and there's a surprising number of ways to use self address labels.
Hand written letters are a dying art. It's such a shame really, but you can still add a nice personal touch to letters you print out from your computer. Instead of typing your address in the top right hand corner, use one of your self address labels. I think it's good to know that there's traditional ways to use self address labels. And of course, you can also use them on envelopes for your return address.
Self address labels make great luggage labels. You can stick them on paper luggage labels airlines and cruise lines give you and on any permanent ones. You can also stick them directly onto items you carry around with you, such as backpacks, laptop cases, eyeglasses cases, gym bags – even your umbrella if you are wont to leaving it on public transport! For these kinds of the thing the labels are best secured with some clear tape.
There are honest people in this world who will return lost goods if they know who has lost them. You can help in this by using self address labels on your personal electronics. A label is just a nice size to fit handily onto a PDS, smartphone, camera, camcorder and MP3 player.
Are you forever pulling your hair out because your precious boy has come home minus his pencil case or your darling daughter has lost her swim bag yet again? Anything that your kids take to school that a label can stick to – stick it. Remember, covering them with clear tape will make them last longer.
Are your possessions scattered among your friends?: CDs here, books there, DVDs – well, not sure entirely where? Before you lend any of your media out, stick a self address label on it. Works for garden tools too!
Don't worry, I'm not going to tell you that one of the uses for self address labels is to stick one on all your bags and purses. Instead I say you can stick a sheet in your purse. When you are accosted by mothers at the school gates to buy raffle tickets – hey presto, just use sticky labels instead of filling out ticket stubs. When a friend you haven't seen in a while stops by your table at the coffee shop and says you must catch up, stick a label on a napkin or slip of paper and hand it over, but don't forget to write your email/number on it.
Put a self address label on any dishes you take to potlucks or family dinners. Your dishes will find their way back to you, no hassle.
You could, of course, contact the sender of the labels and ask to be taken off the mailing list, but then you wouldn't have cute labels for all these great uses! How do you use self address labels?
{{#comments_count}} Show Commnents ({{comments_count}}) {{/comments_count}}