7 Ways to Make the Most of Small Spaces ...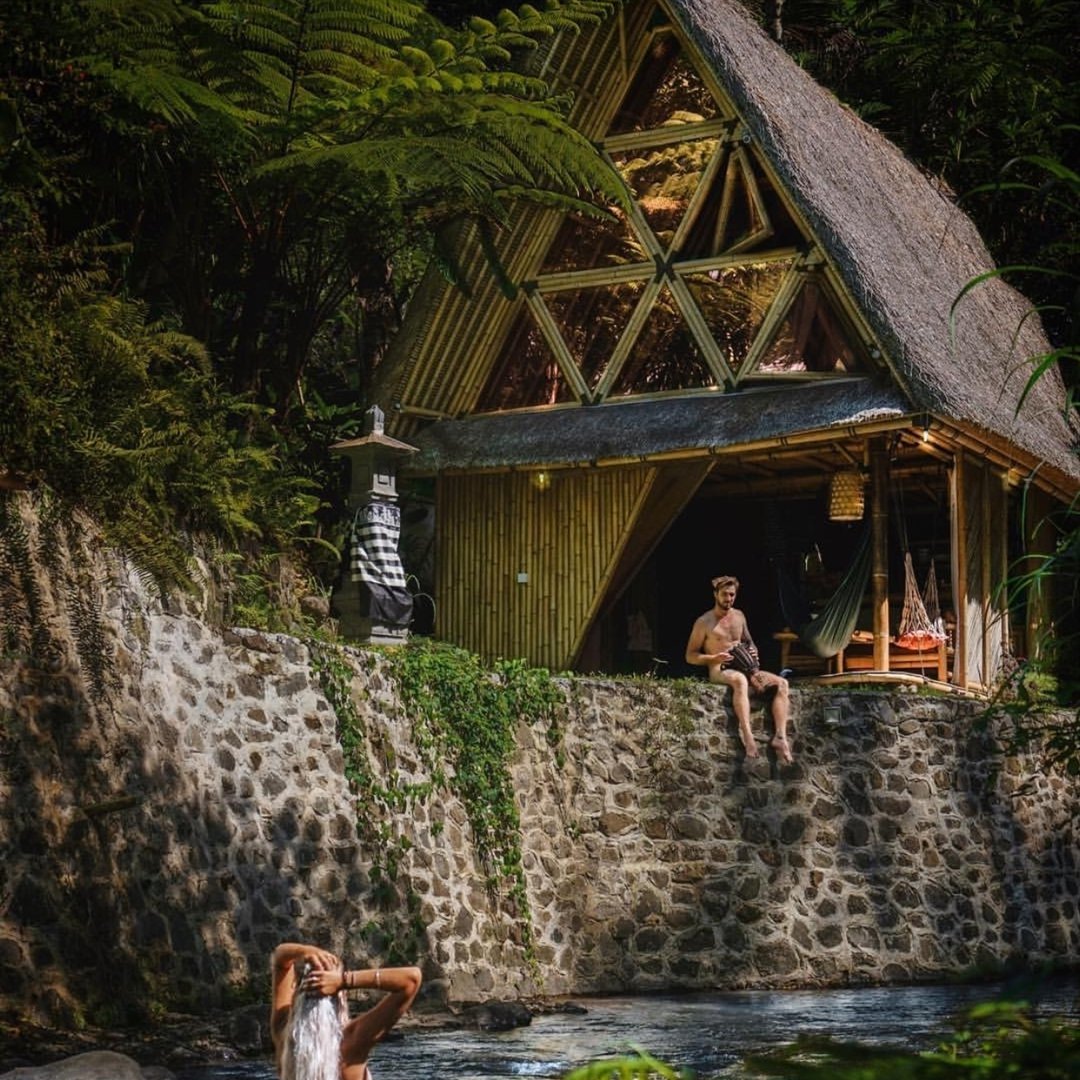 How many of you are needing to learn how to make the most of small spaces? Do you live in a small trailer or apartment? I feel like my house gets smaller every day! Here are some ideas I am learning to make the most of small spaces around my place. Maybe a few will inspire you!
Maybe you are a college student, and you need a place to study but don't have room for a desk in your living room or kitchen area... BUT, you have a great staircase going upstairs to a loft bedroom. That's perfect! Line the wall at your staircase with cork board and turn that area into a nifty little study area. The end result is very nice! Who know the way to make the most of small spaces could be so awesome?
Don't have room for everything that belongs in the room? Why not install some shelving about the doorways and around the room? They are out of the way and efficient for storing all sorts of things! You can make even more of these shelves by investing in some small totes to categorize your things, or just decorate and use shoe boxes. Some pretty scrapbook paper or contact paper can turn an ordinary shoe box into an adorable storage container!
You will find much more room when you get rid of some of the excess jewelry boxes housing your many jewels, and hang them up instead. You can get great 3M Command Hooks (I use them and love them... consider this an endorsement, 3M!) or you can make a jewelry hanger. Choose whichever one fits your own personal style and choice better and get to hanging! My hooks are places at different levels in one of the corners in my bedroom. They are almost a part of the decor in the room!
Beneath your bed, you will find a vast cavern, just waiting to be filled with all your goodies and riches! Wait! Don't just stuff a bunch of mess under there and call it a day! No ma'am! Grab those under bed totes or storage bags and get things organized. My bed mattress is on the floor and offers me no storage area, but my kids' beds are perfect! I generally store totes with the clothes they are expected to grow into during the next couple seasons, and may some excess toys and games in another tote. It is a wonderful thing, that bed...
My biggest problem is lack of closet space. I don't have nearly the room needed to house all my pretty clothes! (And I really don't have that many, trust me!) One item I have found that really helps with space is those hanger hooks. Each hook sticks straight out and has several holes in each one. This allows multiple items to be hung in a row so you can fit more into your closet!
I absolutely love my Rubbermaid totes! I don't know what I would do without them! I have all sizes and have each labeled for different items. The items I currently have no use for, I keep stacked in totes out in my garage. I also have totes inside for things like arts and crafts, cleaning supplies, toys and more. They are truly a lifesaver for small spaces!
7.

Keep Things Gone through
If you don't let clutter have the chance to pile up, you won't have to worry about getting clutter messing up your small space. Yes, it sucks that you can't hang on to every cookbook and magazine that your grandmother thought you needed. Yes, it's a shame to have to waste all those excess grocery bags and empty butter bowls. But come on! You don't need them all! Once a week, do a walk through of your small space and throw away at least 5 things that you don't need that is taking up room. (And no, that doesn't count the Coke bottles and candy bar wrappers you left out while studying!) If you make this a routine, your small space will always be neat and organized!
Though you may not have much room, you will have no trouble as you make the most out of small spaces around your small place, if you follow these simple guidelines. I'm always looking for new ideas to improve my own small space, and if you have any ideas that could help me, I would love to hear them! Please comment below and let me know what ideas you have for making the most out of small spaces!
{{#comments_count}} Show Commnents ({{comments_count}}) {{/comments_count}}