So, I'm looking for things to make with cupcake wrappers because I think my cupcake phase has come to a natural end. This year my baking is going to go in new directions - I'm going to keep an eye on new trends but I'm going to be healthier in my baked goods in 2015. This doesn't mean I won't make any more cupcakes, but I certainly won't need my stockpile of cute wrappers. After a trawl through ideas, here are some things to make with cupcake wrappers if you've got a large collection that needs slimming down or you just like pretty things.
Table of contents:
1

Baby Food Jar Valentines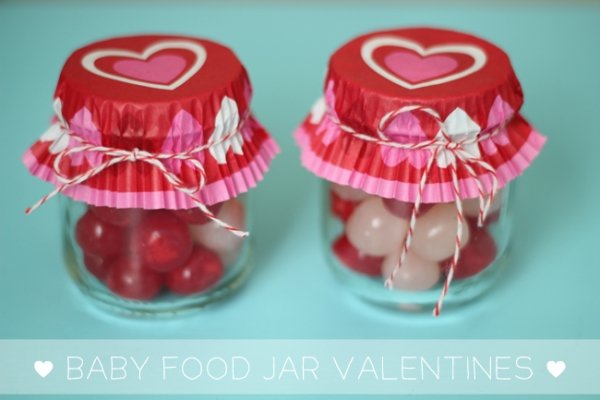 Via Baby Food Jar Valentines - ...
When all the glitz and clamor of Christmas and the New Year is over, turn your thoughts to things to make with cupcake wrappers for the rest of the year's holidays.
2

Cupcake Garland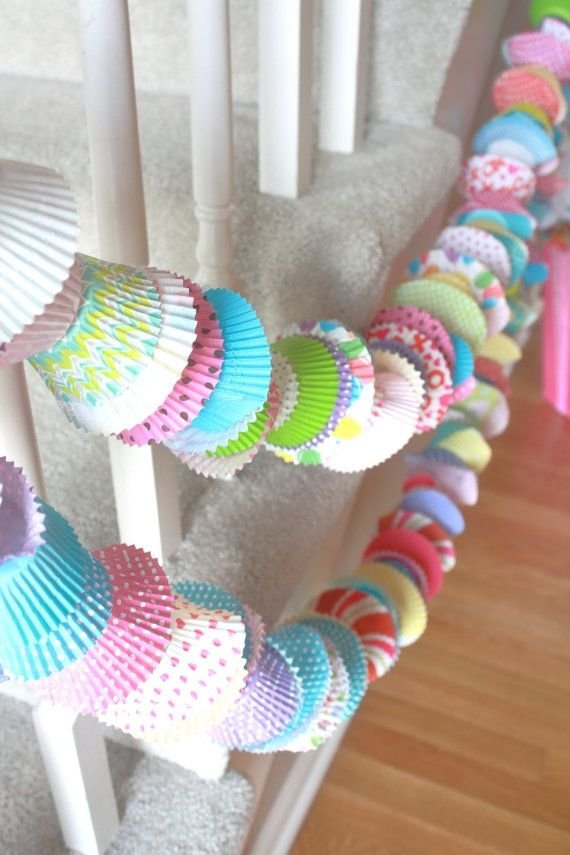 Via Handmade Cupcake Party Garlands
What a cute way to decorate for a birthday party or baby shower.
3

Simple Cupcake Paper Flowers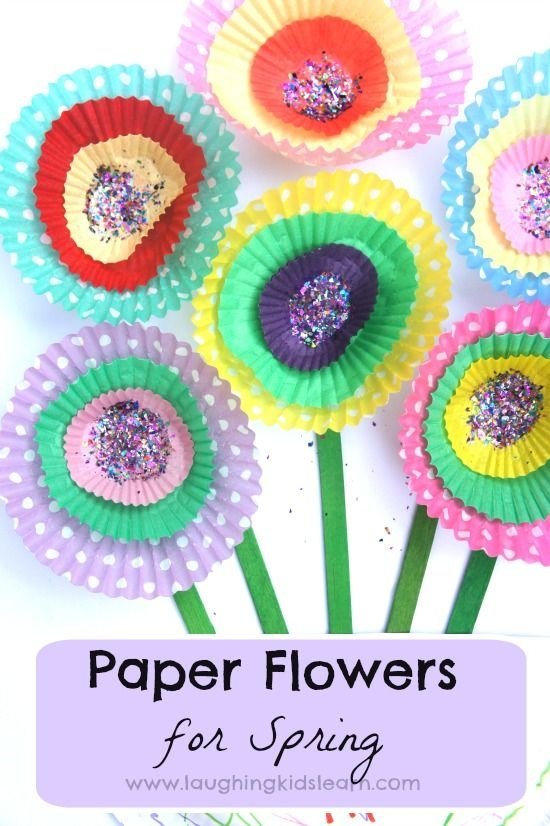 Via Cupcake paper flowers - Laughing ...
A fun cupcake craft to do with your kids.
4

Cupcake Wrapper Birthday Wreath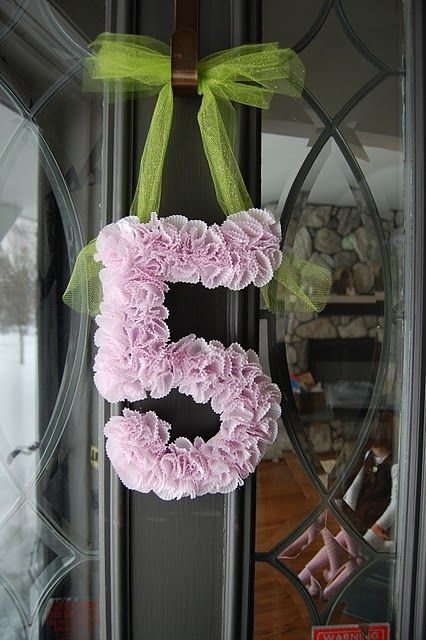 Via Beth Kruse Custom Creations: princess ...
Leave the party guests in no doubt what age is being celebrated.
5

Cupcake Liner Wreath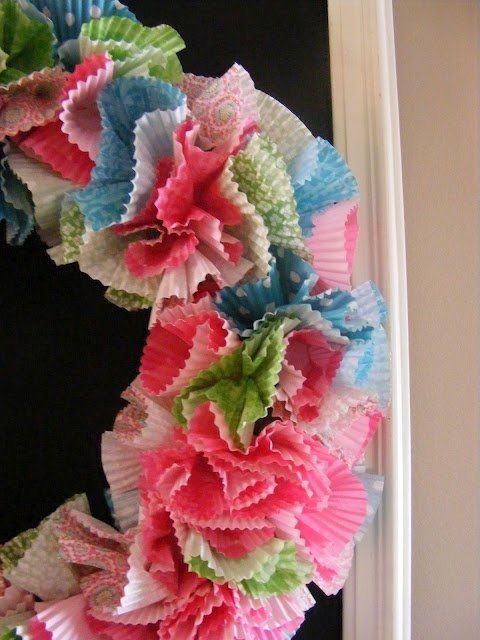 Via The Complete Guide to Imperfect ...
A traditional circular wreath can be used for all sorts of occasions.
6

Flower Lights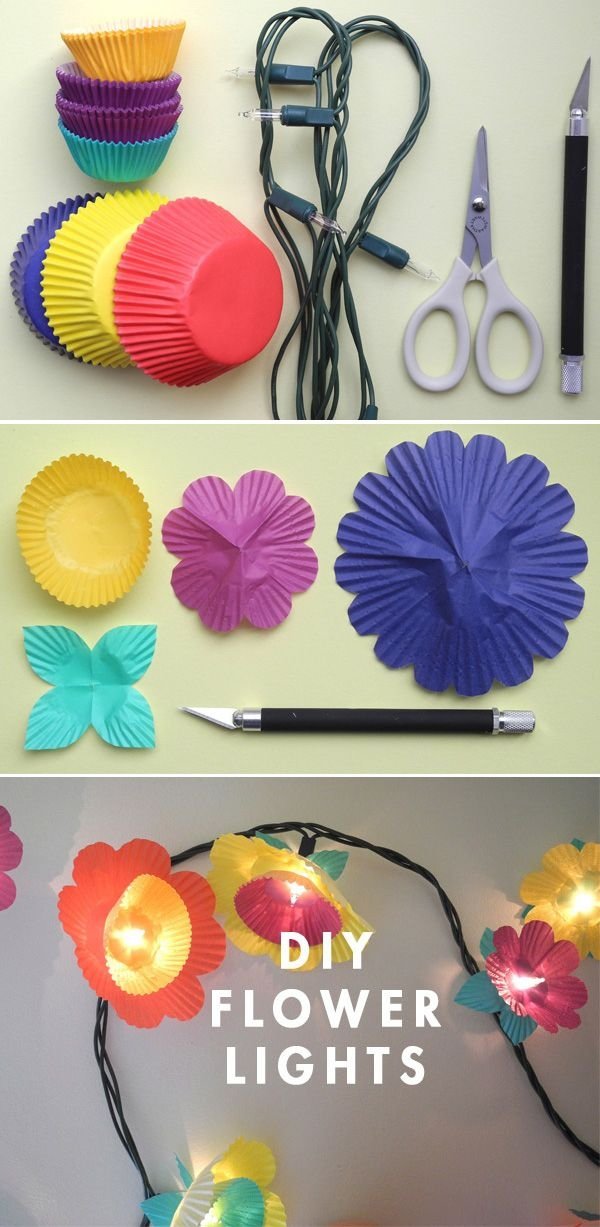 Via 46 Awesome String-Light DIYs For ...
Pimp up a string of plain old white lights.
7

Cupcake Liner Flower Balls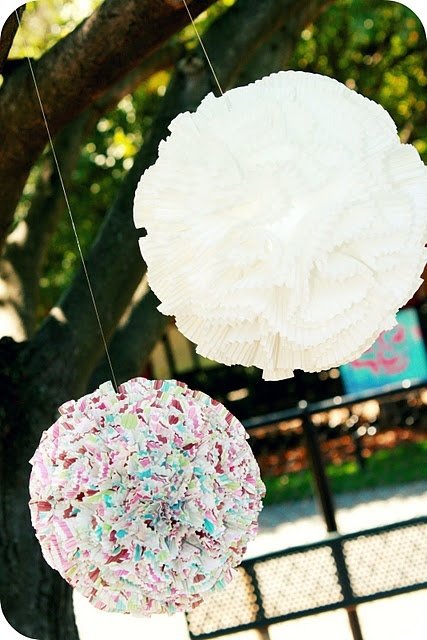 Via Cupcake Liner Pom Poms
A pretty decoration for indoors and out.
8

Cupcake Liner Pom Pom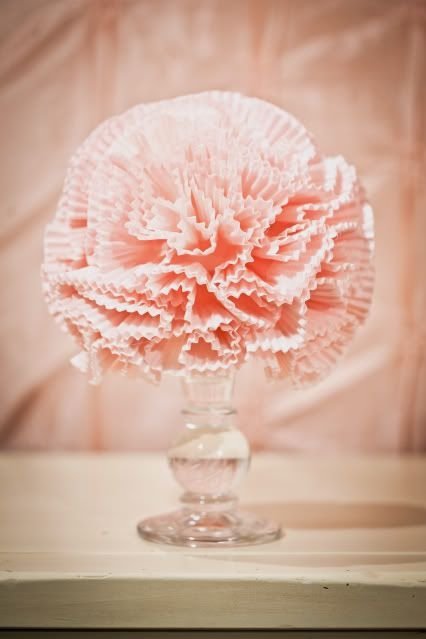 Via Cupcake Liner Pom Pomander Tutorial- ...
Make them in any color for any occasion.
9

Cupcake Wrapper Wall Art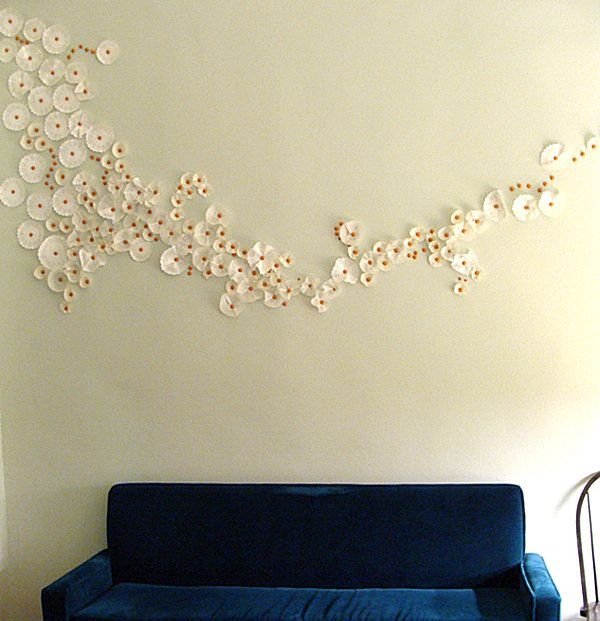 Via 25 DIY Wall Art Ideas
How effective is this? All you need is cupcake liners, large thumb tacks and a little bit of creativity.
10

Cupcake Wrapper Peonies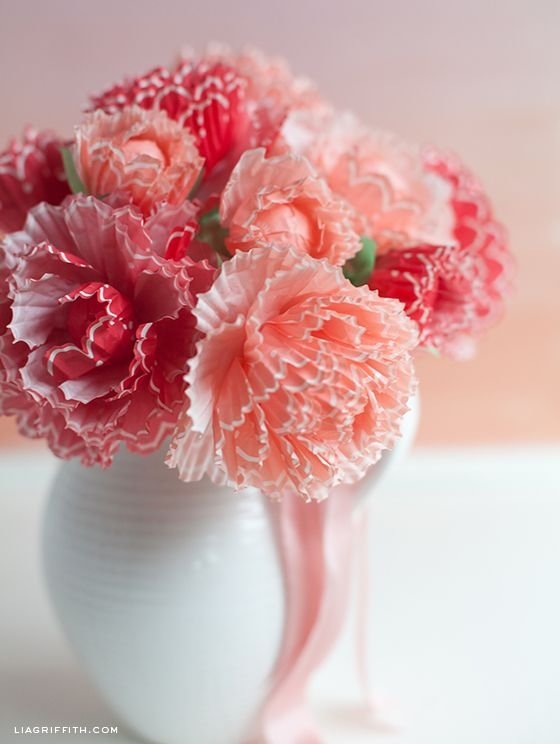 Via Paper Peonies from Cupcake Wraps
Aren't these pretty?
11

Cupcake Wrapper Ceiling Light

Via lights
What a brilliantly creative project and how satisfying will it be when you flick the switch and it lights up.
12

Cupcake Wrapper Butterfly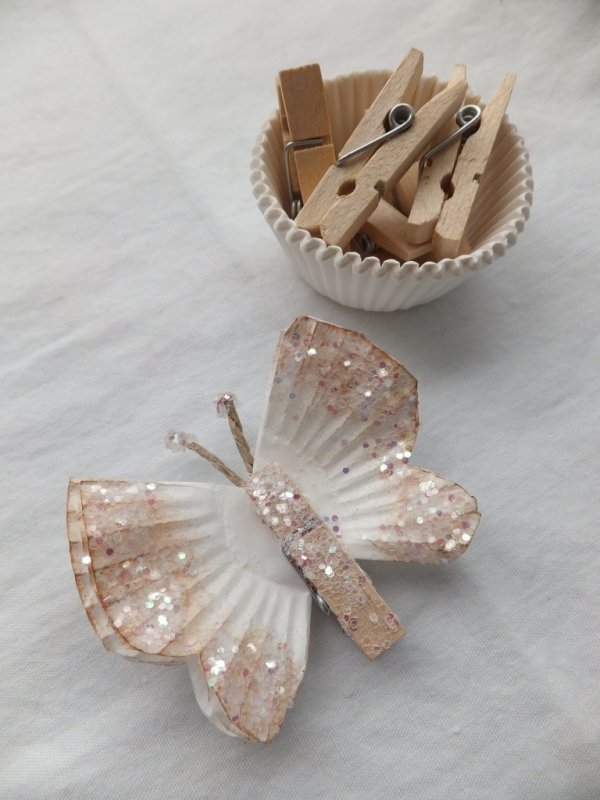 Via - Page 2 of 129 ...
Life's always better with a bit of glitter added.
13

Cupcake Wrapper Dress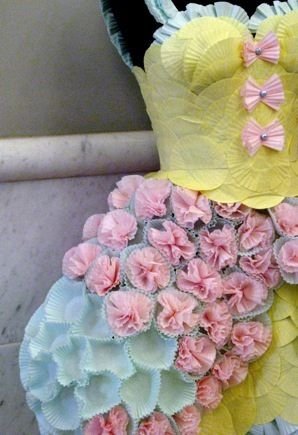 Via Cupcake Wrapper Dress.
Wow!
14

Cupcake Wrapper Garland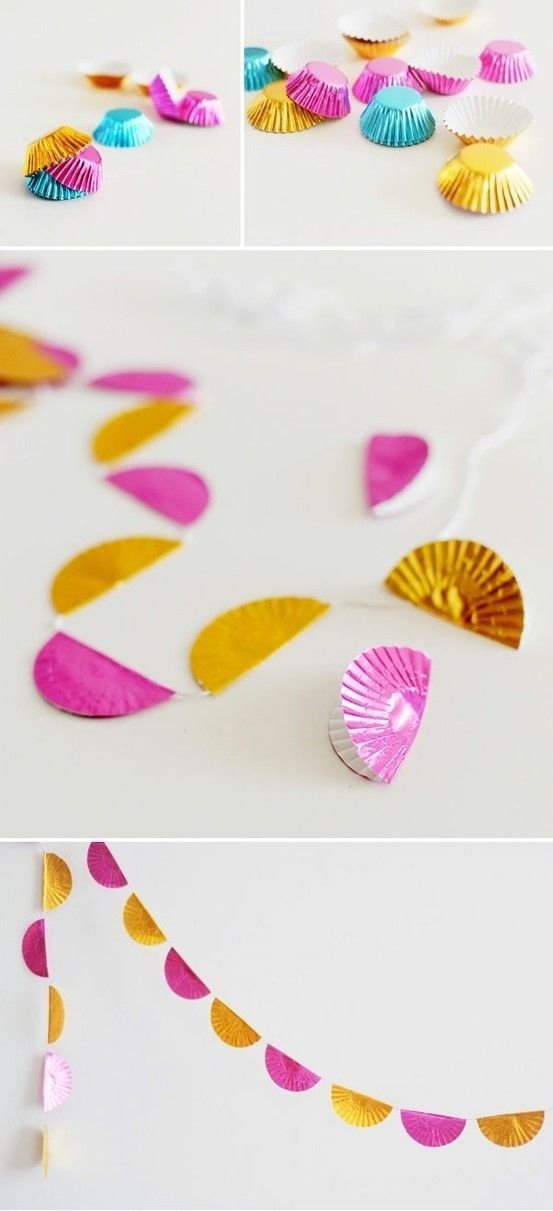 Via 33 Awesomely Festive Ideas For ...
Things to make with cupcake wrappers really don't get easier than this.
15

Cupcake Wrapper Fish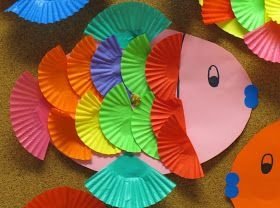 Via Love, Laughter and Learning in ...
Another charming cupcake craft to keep little hands busy. A great rainy day activity.
16

Wreath from Cupcake Liners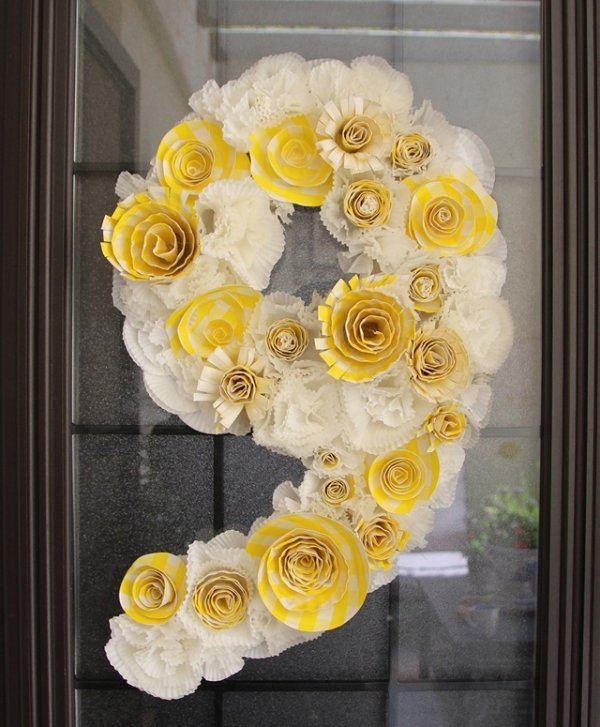 Via Birthday Wreath From Cupcake Liners ...
I know you've seen cupcake wrapper wreaths but I wanted to show that you can incorporate other materials. Here the flowers are made from paper plates.
17

Gift Wrap Flower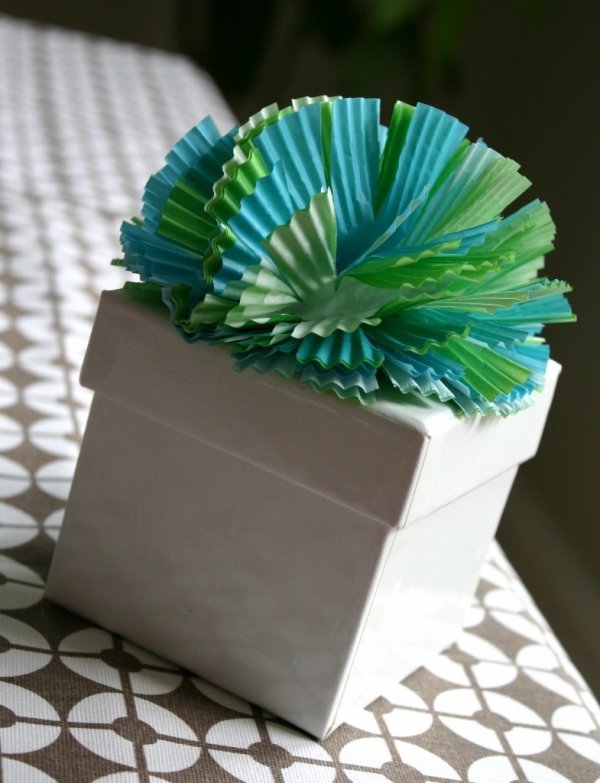 Via Crafty Cakes: 10 DIYs using ...
You can pimp up a gift quickly if you have no ribbons and bows but have cupcake wrappers.
18

Learn How to Make a Few Different Flowers with Coffee Filters and Cupcake Wrappers!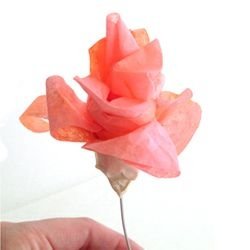 Via DIY: Coffee Filter Flowers
Paper flowers for every occasion.
19

Homemade Pinata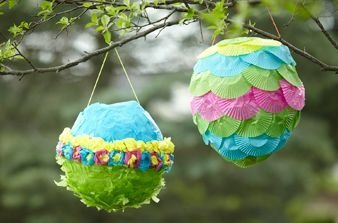 Via home-garden | P&G Everyday
A cheap way to create a fun treat for a kid's birthday party.
20

Jar Covers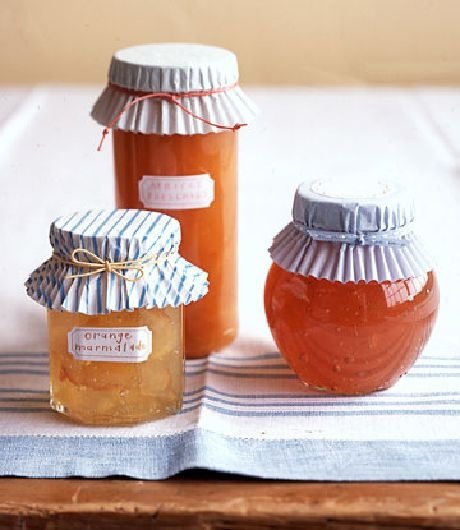 Via 60 New Uses For Everyday ...
If you make your own jarred goods, cupcake wrappers make good covers - for small jars. Muffin wrappers can be used for larger jars.
And in case you want to start early for Christmas
21

DIY Snowman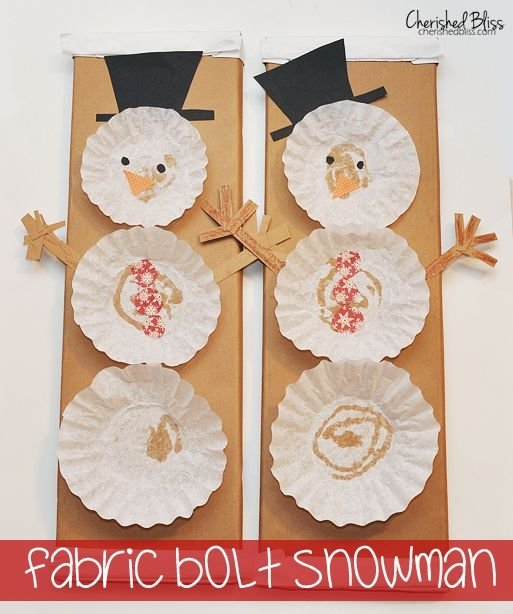 Via Coffee Filter Snowman Tutorial - ...
Make from cupcake wrappers, muffin wrappers, coffee filters or paper plates.
22

Little Angel Ornaments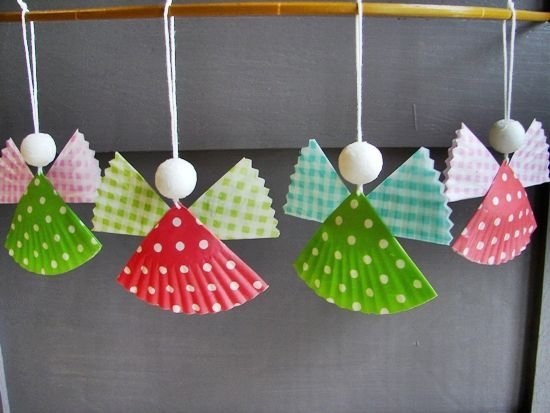 Via Happy DIY le blog de ...
Get your little angel to make their own little angels.
23

Cupcake Liner Christmas Trees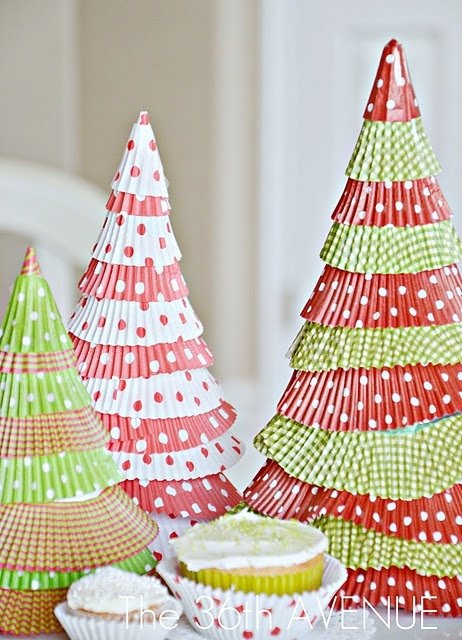 Via The 36th AVENUE | Christmas ...
DIY Christmas trees are always fun.
Have you got a pile of cupcake wrappers you're now itching to attack in the name of crafting?
Please rate this article