There are many scary characters to dress up as for Halloween this year. Most costumes for women are made to be skimpy and revealing as opposed to frightening. If you love horror as much as I do, try these scary characters to dress up as instead of going for the cliché women's costumes on the market.
Table of contents:
1

Frank the Bunny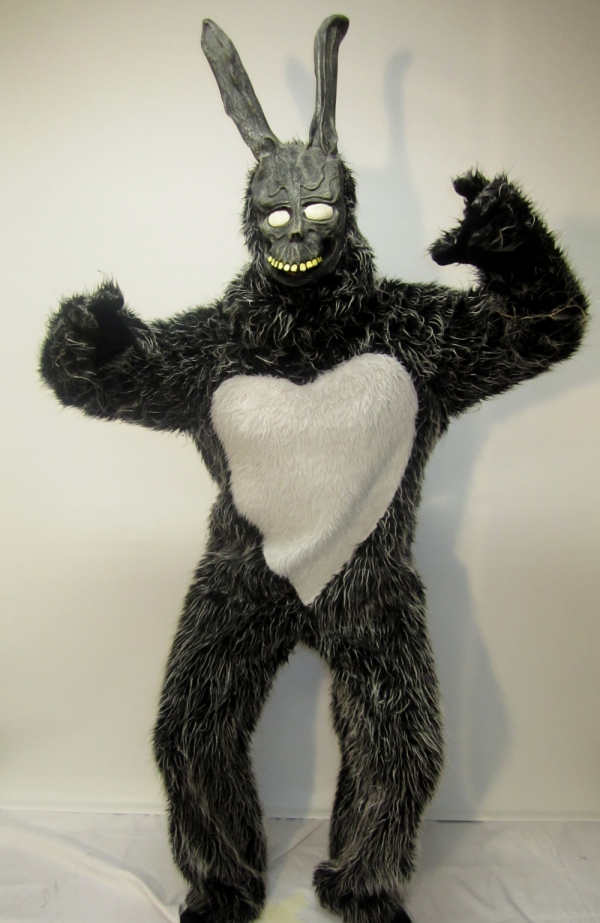 When it comes to scary characters to dress up as for Halloween, it doesn't get much better than Frank the Bunny. If you've never seen Donnie Darko, you may not know who he is. He is a 6 ft. tall bunny rabbit that only Donnie Darko can see. He makes him commit various crimes and talks to him about time travel. One thing is for sure, he is what nightmares are made of! For your costume you can buy just the mask or the full costume! Visit partycity.com to shop all the Frank costumes.
2

Samara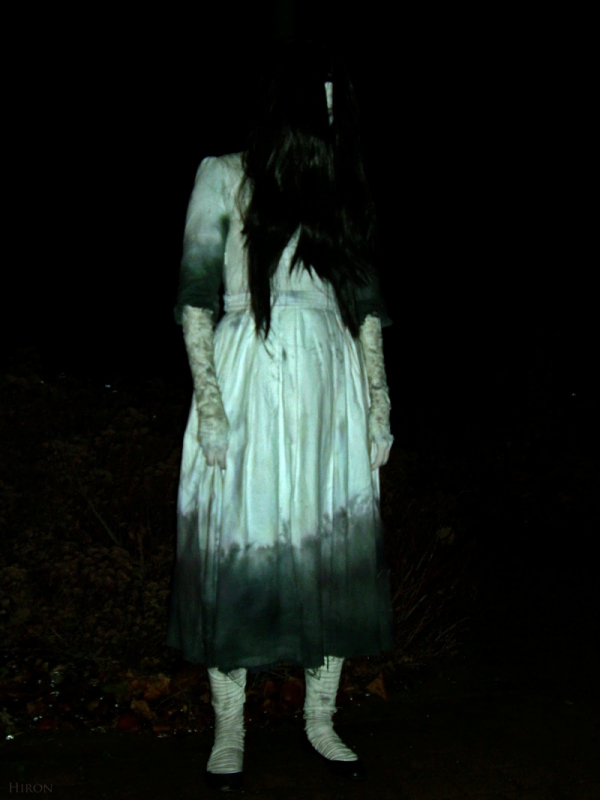 Samara from the movie The Ring is one of the creepiest females in horror. The Ring terrified audiences when it came out and you can scare everyone at your Halloween party by going as the girl from the well. Her outfit is simple and easily something you could make yourself. All you would need to purchase is a long black wig. Visit coolest-homemade-costumes.com for a great tutorial on how you can make the look yourself.
3

Carrie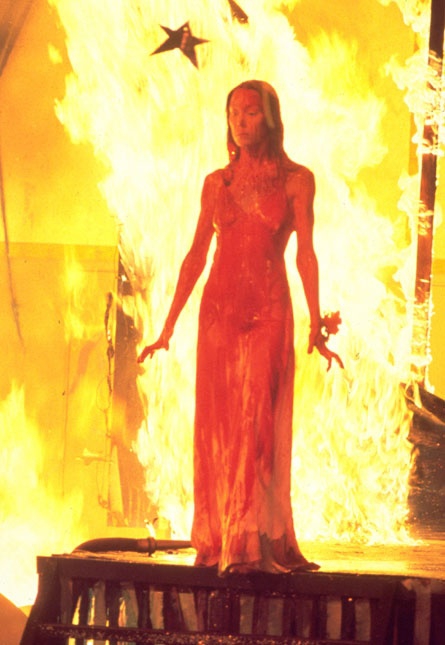 Carrie has been scaring audiences for years. We have all seen the pictures of Carrie covered in pig's blood the night of prom. This is an easy costume to recreate yourself. All you need is a long tank top dress, slip, or nightgown that has spaghetti straps and that you don't care if it gets ruined. Simply buy a jug of fake blood (or make your own) and cover yourself with it from head to toe. Top off the look with a tiara or a bouquet of flowers. If you don't feel like making your own, you can buy one at partycity.com.
4

Freddy Krueger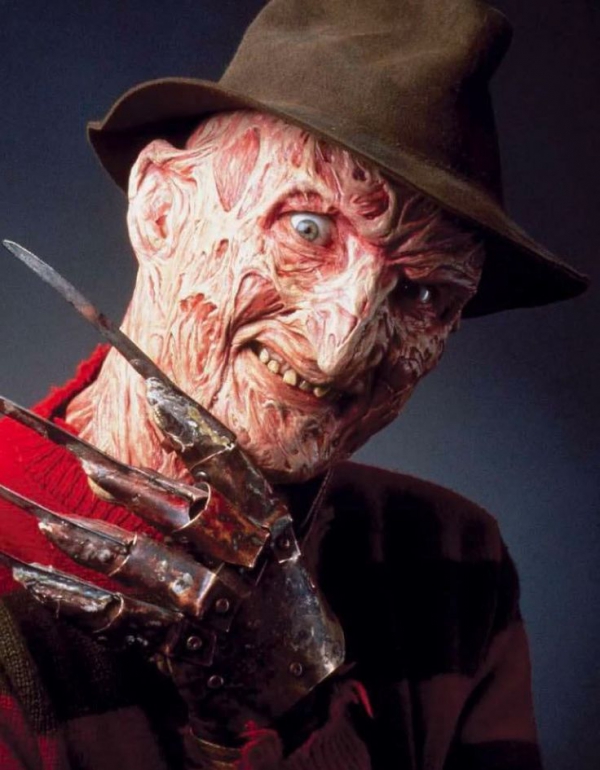 Freddy Krueger is one of the most iconic horror movie characters of all time. He is a great choice for a costume if you are looking for something scary. There are many different options to create your own Freddy look. You can purchase a mask and glove with fake blades on them from partycity.com and find your own green and red striped sweater to wear or you can buy a full Freddy costume on the site. You can opt for a traditional Freddy Krueger costume or you can purchase the one specifically made for girls, which includes a green and red striped mini dress. No matter what you choose, you can't go wrong!
5

Regan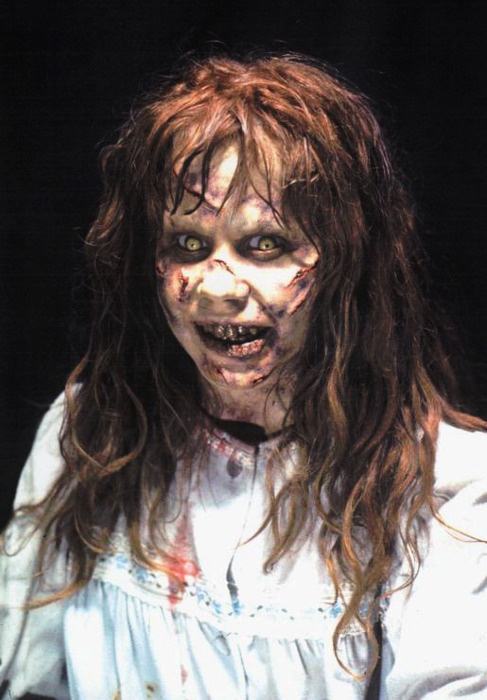 Regan from The Exorcist is one of the greatest female horror characters of all time. She is a great option for a scary Halloween costume. You could easily make your own from home by finding an old green nightgown and throwing on some green "pea soup" stains to complete the look. If you'd rather purchase one, you can get the officially licensed Regan costume at spirithalloween.com. It comes with the gown and a wig. You can add on a Regan mask to your look or be sure to buy some fake blood to simulate the gashes on her face.
6

Ghostface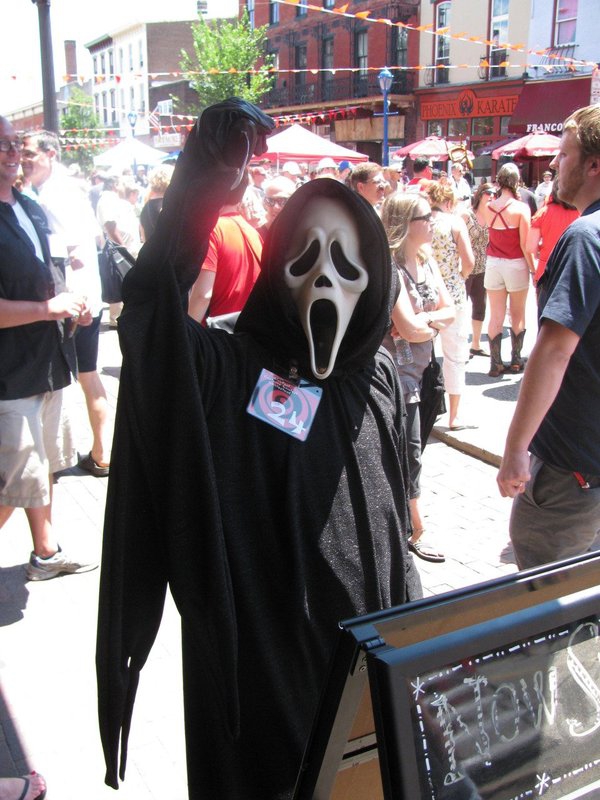 There is never a shortage of Ghostface costumes around Halloween, but that's only because the outfit is truly terrifying. I still get the creeps when I see someone dressed up as the Ghostface killer. You can buy different versions of this Scream-inspired costume at target.com. You can find the traditional male Ghostface costume and even one tailored just for women (although it is a little on the skimpy side). At some stores, you can even find a mask that drips blood. Creepy!
7

Leatherface
Leatherface is a scary character to dress up as because he was (loosely) based off of real-life serial killer Ed Gein. Stories are always scarier when they are based off of real-life events. To get this Leatherface's classic look, there are many options. You can semi-DIY it by finding an old apron and tea staining it give it an old, worn look. Then you can buy a Leatherface mask from your favorite Halloween costume store. Or you can buy a full on Leatherface outfit from costumediscounters.com or buy the one tailored specifically for women at costumecraze.com. No matter how you do it, you will be terrifying!
These scary characters to dress up as for Halloween are party hits. If you want to break away from the typical women's Halloween costumes, try recreating one of these famous horror movie characters. Would you go as a scary character for Halloween?
Please rate this article