7 Inexpensive Ways to Style Your Old Auto ...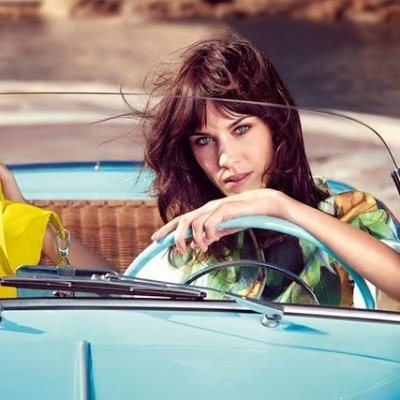 Has your 1997 red Honda Civic started to look awfully worn down? Are you trying to figure out some simple ways to style your auto or make it more convenient? Then, you may have come to the right place. You can, of course, drastically update your system, rims, or auto body, but those alterations can be pricey. There are inexpensive ways to style your auto without breaking your bank. The next few pointers will explain further.
1.

Buy a Funky Steering Wheel Cover
People always give a lot more attention to the four wheels outside their vehicle, but what about the wheel inside your vehicle? It may be a fun idea to look into a few cool steering wheel covers. Some covers are designed in solid colors, with cartoon characters, or your favorite sports team. The designs are limitless and can definitely make for an attractive display. Plus, it helps preserve the rubber on your steering wheel from all the rubbing or heat it'll come in contact with over the years.
2.

Invest in New Rugs and Seat Covers
Investing in new rugs is always a great start to styling your old auto. The rugs in my vehicle are torn to no repair, but I've yet to replace them. Buying a few rugs that are contrary to the typical black or gray color would be a fun way to style the floors of your vehicle. Maybe throw some red or blue in there, but make sure it complements your vehicle. Also, new seat covers may give your car a little attitude.
3.

Purchase a License Plate Frame
This car accessory is a common way to show other people who you are or what you represent. Some license plate borders are designed to showcase your club, school, or organization. The frame I have on my rear license plate is the school color and title of my alma mater. However, if you don't want to go the serious route, then you can be spunky with an animal or flower print frame.
4.

Apply New Fabric to the inside Doors
This creative modification can be extremely fun and random. You can change the fabric or add fabric to the inside of your car doors. buildersforeternity.blogspot.co.uk shows a pretty simple step-by-step tutorial of how to go about this project. The finished result is completely fashionable. If you're really eager to transform your car doors then this would be the perfect solution for you.
5.

Hang up Store-Bought Organizers
This additional accessory will keep you really organized—especially if you have a vehicle full of children. If you need extra storage space or compartments for snacks, arts and crafts, or car tools, then investing in a plastic pocket organizer may be the route to take. These organizers are perfect for hanging over a seat. You can purchase any shoe, jewelry, or sunglass pocket holder from Walmart and use it to your convenience.
6.

Ride out with an Antenna Ball Holder
Some of you may like this idea, and because I have a Chick-fil-A one, I personally think it's a cute ornament for an old auto. The styles are limitless depending on from what catalog or shop you decide to purchase your antenna ball holder. Most stores sell really cheesy styles, but websites like Happyballs.com allows you to custom make your own designs. It doesn't hurt to give it a try.
Now, this may sound like a difficult project, but it may not be so bad. I've yet to try this myself, but according to one poster on Imgur.com, it costs about $100 to repaint your old bat mobile yourself. The process includes sanding the car, removing old rust, masking the windows, and using a paintbrush for application. It may take a day or two to complete, but it will be well worth the hard work if the paint on your car was rusting or tearing.
I suggest you head on over to CarDecor.com if you're looking for a massive inventory of vehicle accessories. Also, if interested, the Pinterest board link down below is quite intriguing and may provide you with even better ideas. What are some other ways to style your old hooptie? Have you ever tried any of these cheap DIY projects?
Resources:
pinterest.com
buzzfeed.com
imgur.com
cardecor.com
happyballs.com
{{#comments_count}} Show Commnents ({{comments_count}}) {{/comments_count}}