Superb 👏 Ideas 💡 for DIY ✂️ Gift 🎁 Baskets ...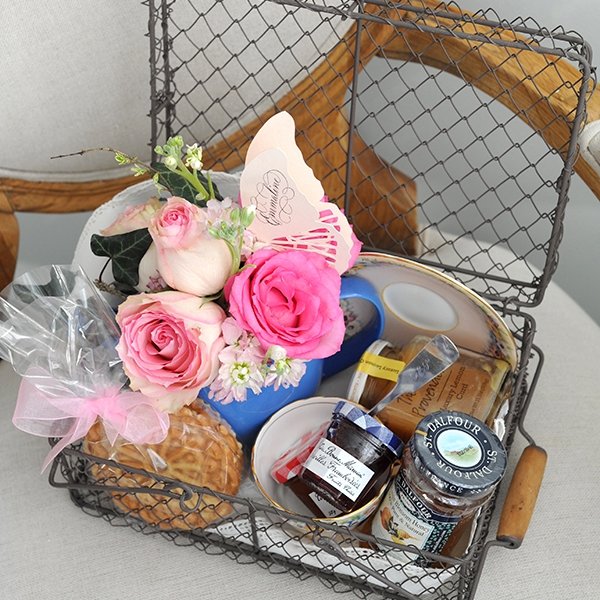 Want some ideas for DIY gift baskets? Having a tough time finding the best gift? Why not make gift baskets? These have become quite popular. Gift baskets are truly a creative gift for anyone to receive.
At a loss on what to place in each basket? Create a theme. For those of you new to the gift basket scene, here are some ideas for DIY gift baskets.
Flavored coffee, coffee creamer, coffee mugs, artificial sweetener/sugar packets, flavored syrup.
Teacups, teapot, sun tea jar, artificial sweetener/sugar packets, honey, lemon juice.
Donuts, cookies, cookie jar, cookie mix. You can be really creative with this one.
Drainer, pasta spoon, spaghetti sauce, pasta , canned mushrooms, etc.
Car stuff, BBQ stuff, beer, grooming supplies.
Makeup, perfume, jewelry, pamper me stuff.
This really depends on the person you are giving the present to. What are their hobbies? What is their favorite thing to do? What is their personality?
Diapers, bottles, baby food, clothes, shoes, toys.
Tea bags, honey, adult coloring book, magic markers, teacup.
A picture frame, disposable camera, restaurant gift cards, presents that have the anniversary year such as the 10th anniversary or 50th anniversary, and the like.
Required:
Any vessel can be used! Not solely a basket! For example, a box.
Choose a color fitting your theme. Shred goes on the bottom to make a base.
Small or big, clear or color. Wrap up the basket!
Match with the theme.
Big or small. Different designs too. Match with the theme.
Ok, this may seem like grade school stuff, but those of you women new to crafts, this would be a good place to begin.
Want to learn from a pro? Check out:
As you can see, gift baskets are a good way to earn spare cash or give as a creative gift. Another bonus? Shopping for other people is always fun! A little retail therapy.
Good luck!
{{#comments_count}} Show Commnents ({{comments_count}}) {{/comments_count}}