Felt crafts have been around for centuries. Felt is a great material to work with. It's stiff enough to hold shape, yet pliable and flexible to work with. There's lots of ways to use felt as you'll see with this selection of fun felt crafts.
Table of contents:
1

Tic Tac Toe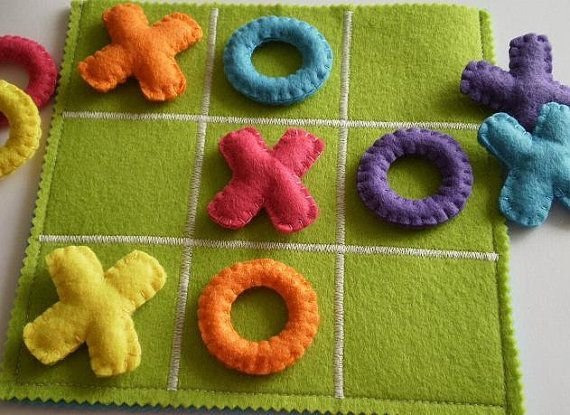 Via Kids Tic Tac Toe Game ...
Felt crafts can be decorative, useful, educational or just for fun, like this Tic Tac Toe game.
2

Christmas Ornaments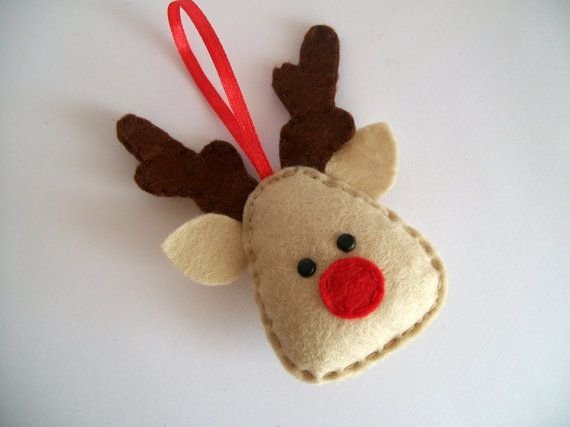 Via Items similar to Felt reindeer, ...
Look online and you'll find hundreds of felt craft ideas for Christmas decorations.
3

Felt Purse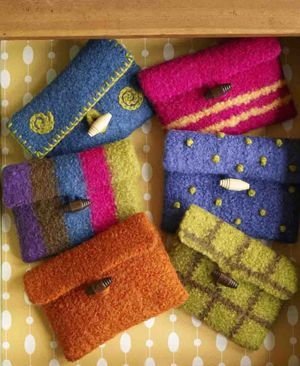 Via Tips from Our Design Department; ...
This purse uses felted wool which is not the same as the felt you buy, but I think you can easily make these from "normal" felt.
4

Felt Christmas Tree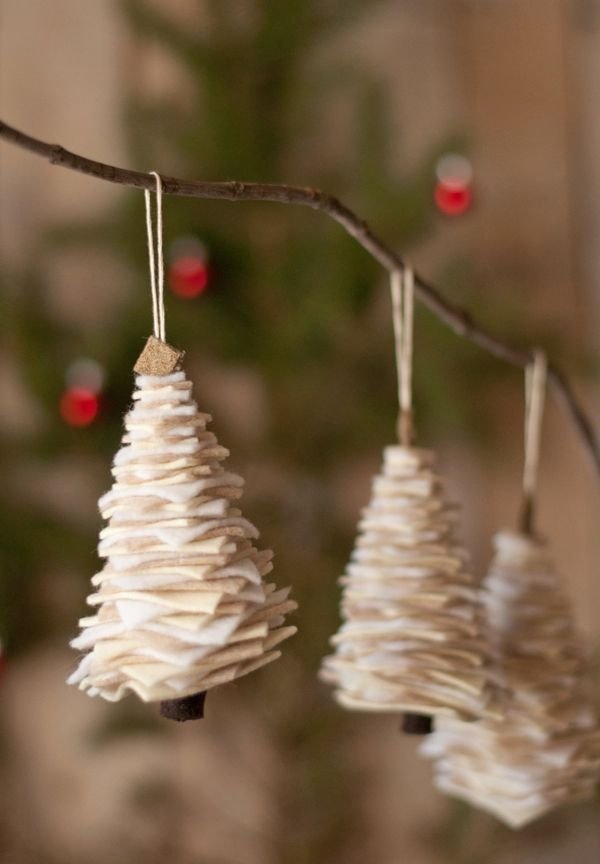 Via Felt Christmas Tree Ornament - ...
This looks nice and easy - lots of felt squares in graduated sizes needed.
5

Mr. Potato Head Felt Board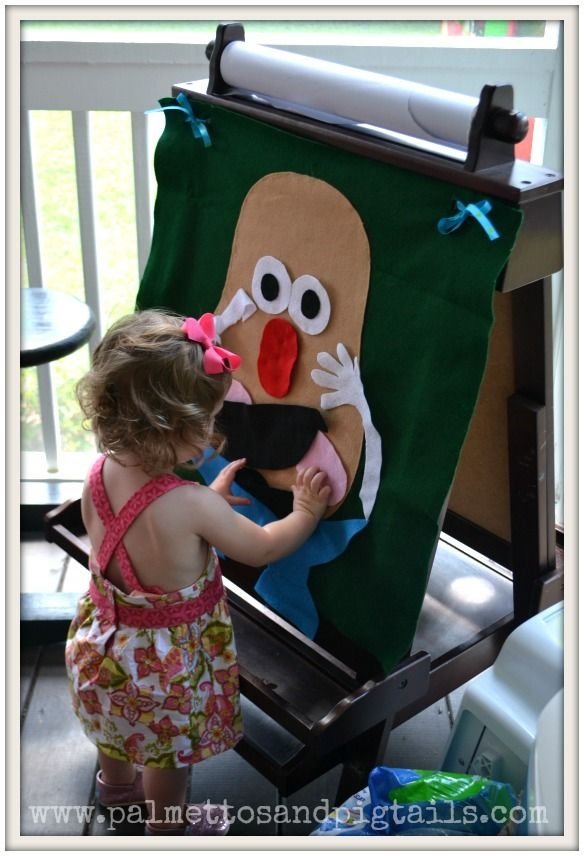 Via DIY Mr. Potato Head Felt ...
So much fun for little ones.
6

Felt Birds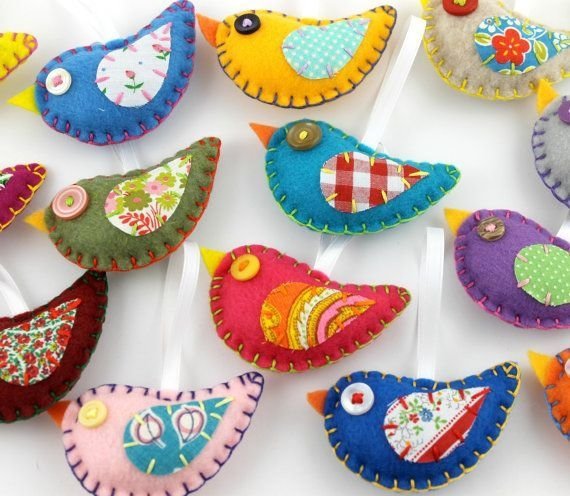 Via Holidays
You can make felt birds for use as Christmas tree decorations or for mobiles.
7

Mr. Mustache Man Felt Hair Clip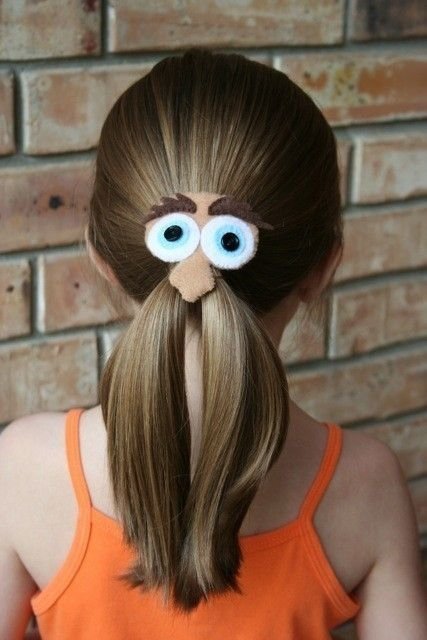 Via Mr. Mustache Man Felt Hair ...
Customize a barrette with felt.
8

Ribbon Bookmarks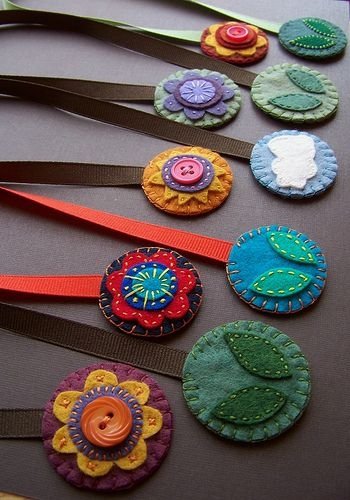 Via Felt bookmarks
A nice way to use felt to make gifts for your book loving friends.
9

Felt Piggy Banks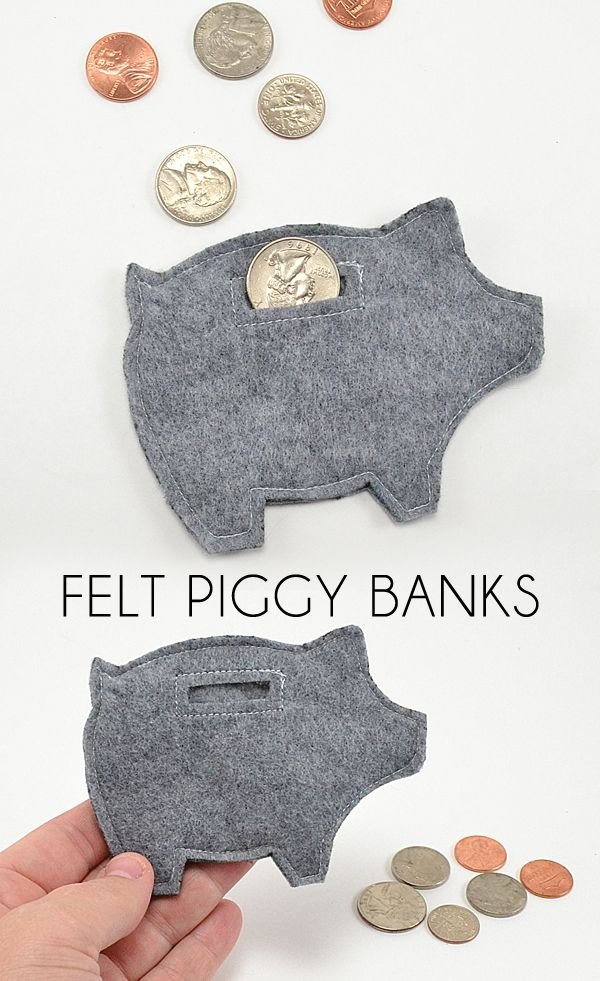 Via Felt Piggy Banks Tutorial - ...
Encourage the kids to save their coins.
10

Felt Flower Hair Clip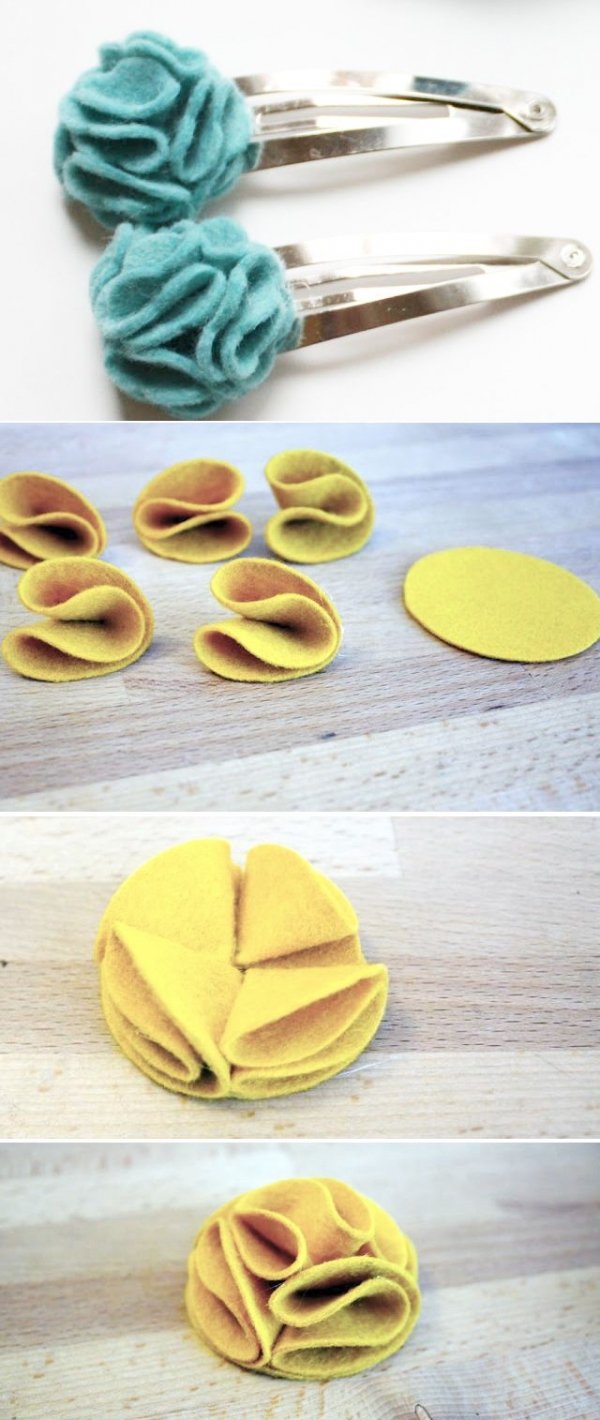 Via Search Results label/hair
DIY hair clips are always fun.
11

Felt Hair Bows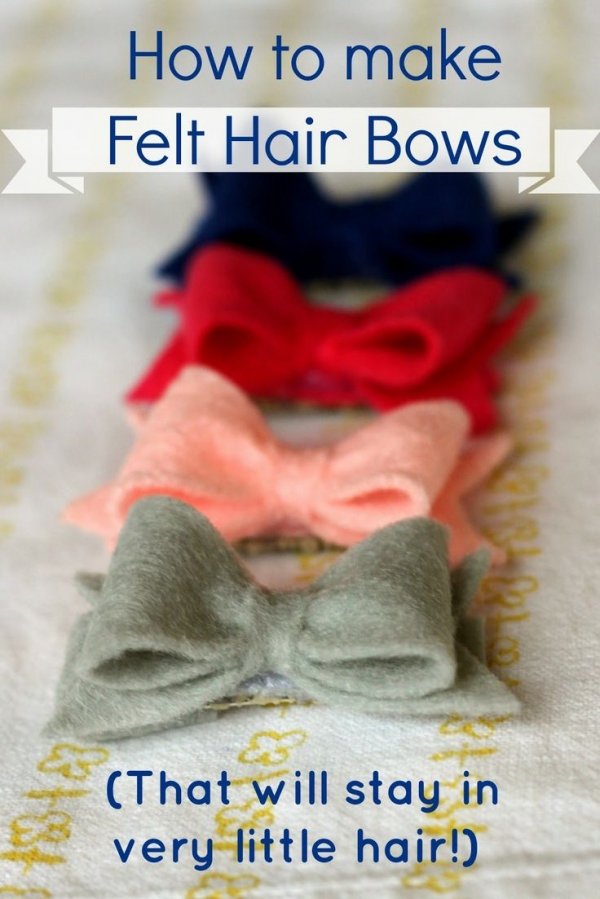 Via CREATE STUDIO: How to Make ...
If you struggle to keep pretty clips in your toddler's fine hair, these are ideal.
12

DIY Felt Pencil Carrying Case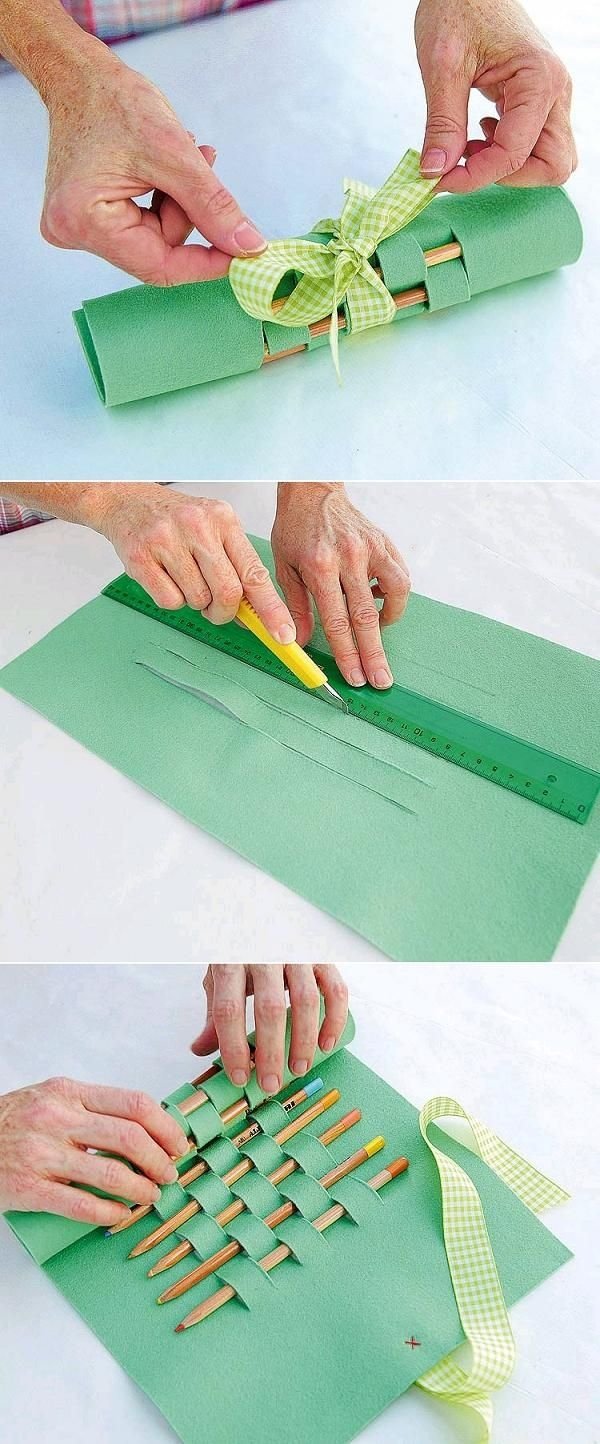 Via DIY Tutorial: Diy back to ...
No chance of this getting mixed up with the other students' pencil cases.
13

Felt Coffee Cozy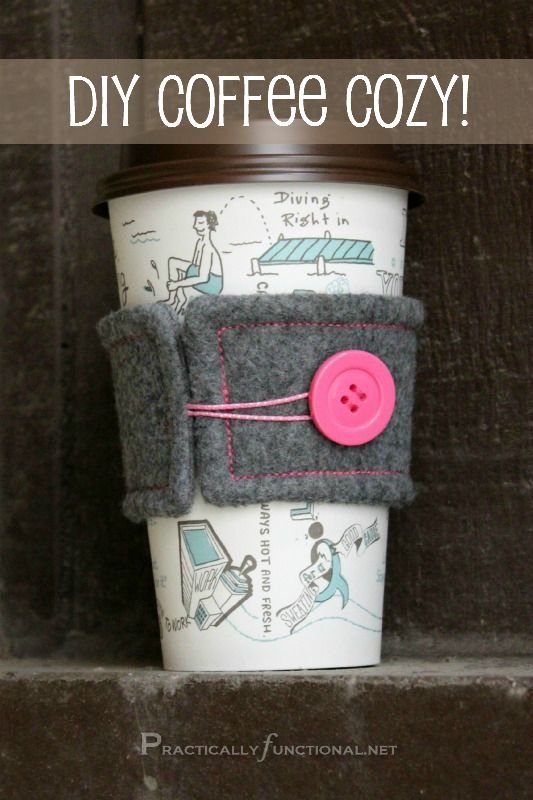 Via DIY Felt Coffee Cozy Tutorial ...
Keep your coffee warm and protect your hands!
14

DIY Felt Book of Shapes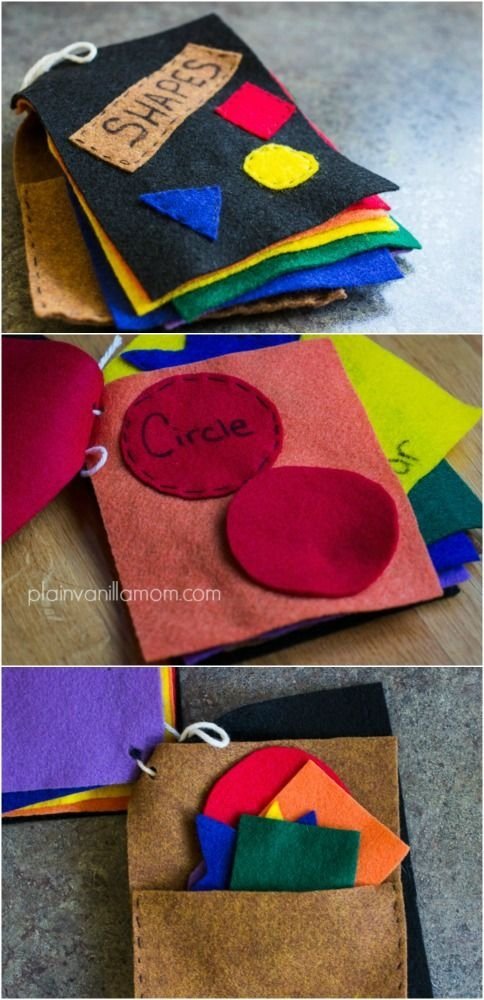 Via plainvanillamom.com
What a great way for toddlers to learn.
15

Felt Coasters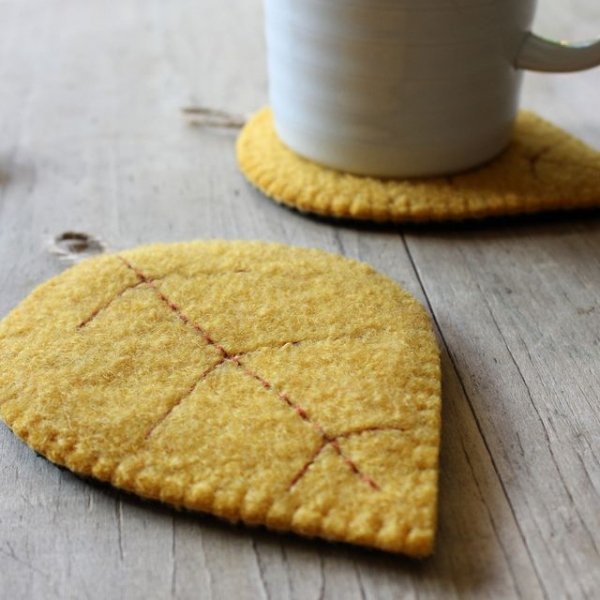 Via marigold
Crafts you're proud to display as well as being practical are always a bonus.
16

Felt Flowers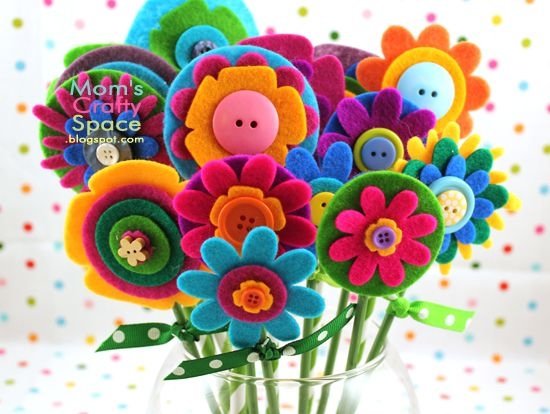 Via Quick & Easy Mother's Day ...
Make a bunch for someone who's allergic to real flowers.
17

Felt Circle Pillow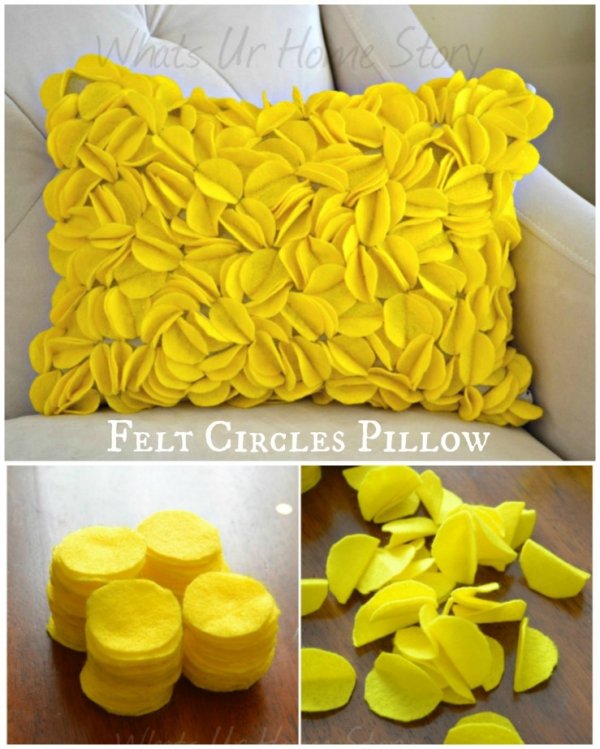 Via Felt Circle Pillow - Whats ...
I love this! I think if you could find the right colors, you could do this with a terrific ombré effect
18

Mini Art Roll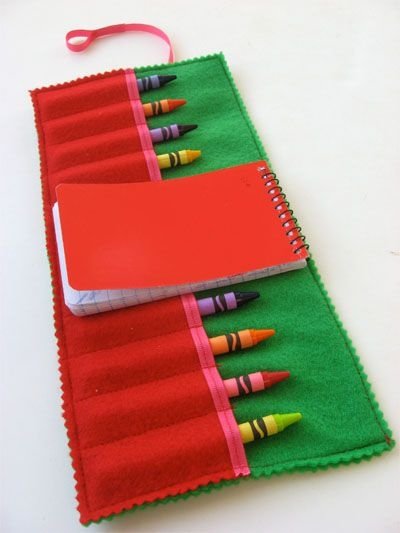 Via 101+ inexpensive handmade Christmas gifts ...
Great idea but I wonder why they chose a lined pad. A plain pad would be better for crayoning.
19

Hot Pad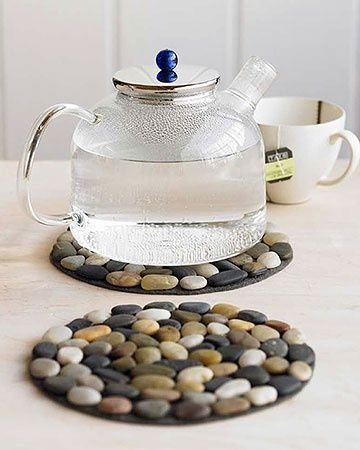 Via River Rock, Stone, Mat
Glue flat pebbles to a felt pad to add a natural touch to your kitchen? Yes please!
20

Jellyfish Felt Hair Clip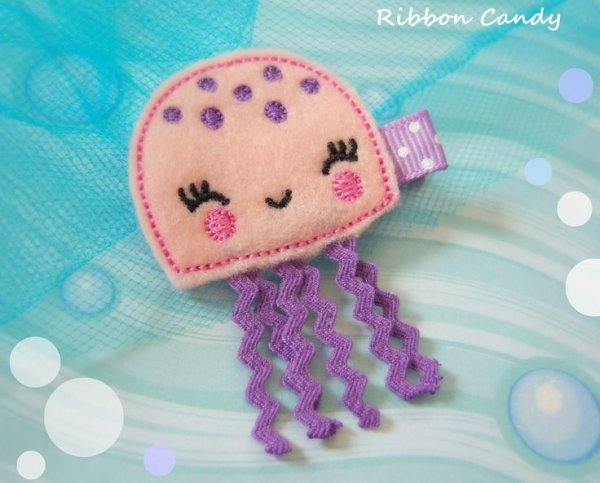 Via Jellyfish Felt Hair Clip - ...
When you start looking you'll find lots of felt crafts for hair clips - or just design your own.
21

Baby's First Christmas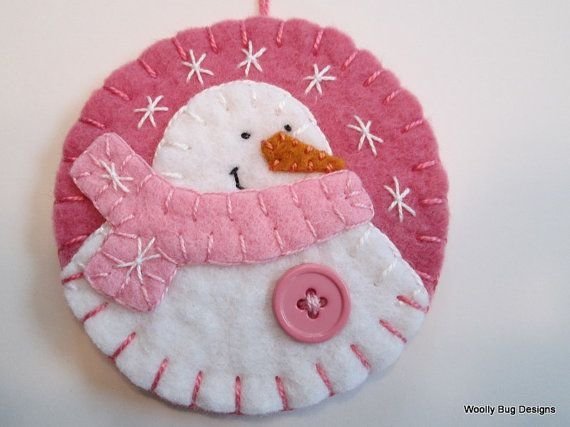 Via Baby Girl's First Christmas, Wool ...
I know I mentioned Christmas decorations earlier but this is too cute not to share.
22

Felt Dahlia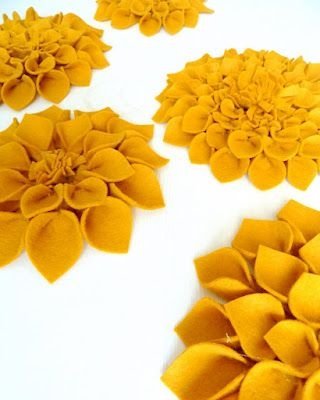 Via How To Make 20 Different ...
Once made these would look great on a cushion, hair clip, headband or even a hat
23

DIY Felt Garden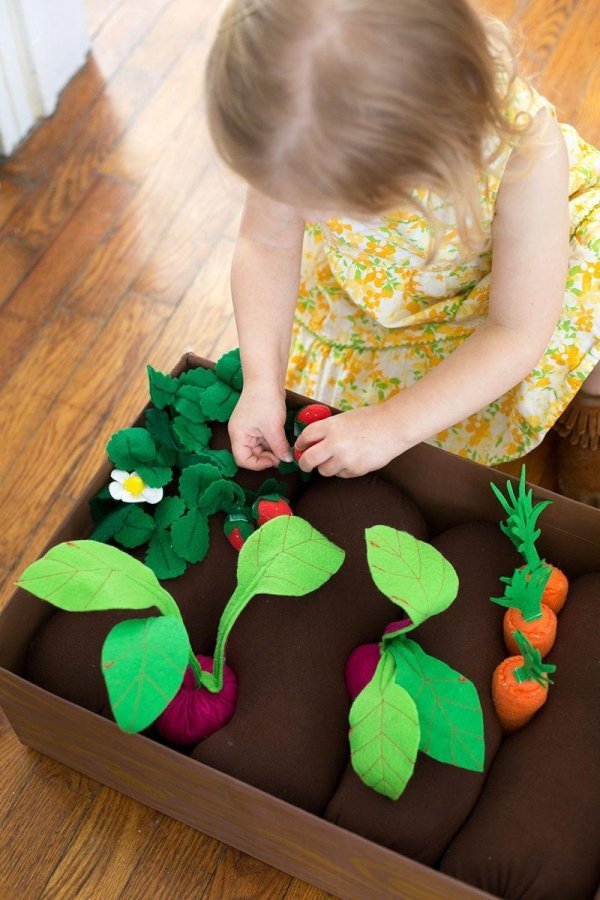 Via DIY Plantable Felt Garden Box ...
Gardening without mess!
24

Felt Play Food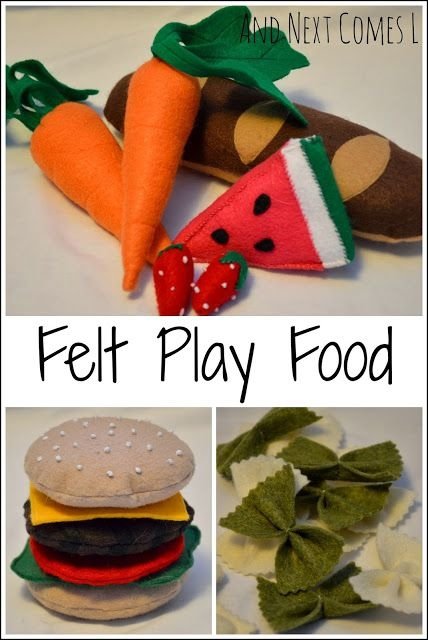 Via And Next Comes L: Felt ...
Just, quite simply, fun for kids.
25

Felt Bookmarker...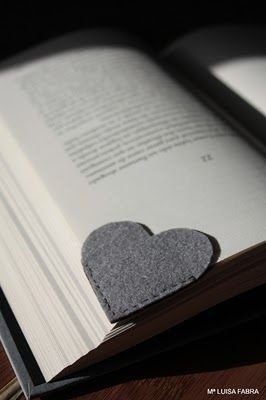 Via Cute Valentines Sewing Ideas - ...
Never lose your place again.
26

FELT FLOWERS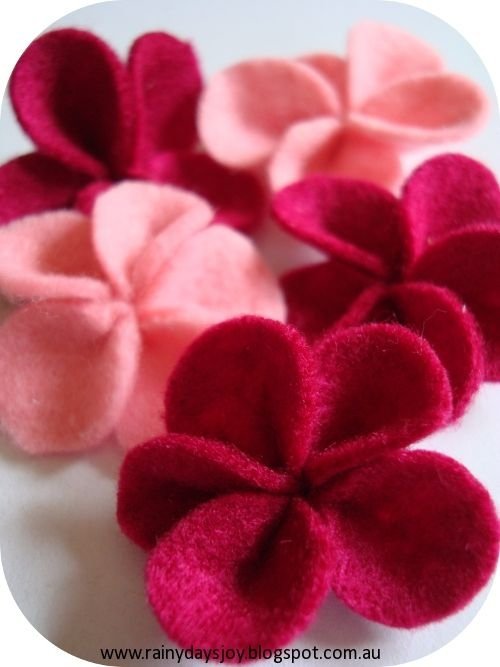 Via Rainy Days Joy: FELT FLOWERS ...
Another variation of felt flowers.
27

Play Felt Christmas Tree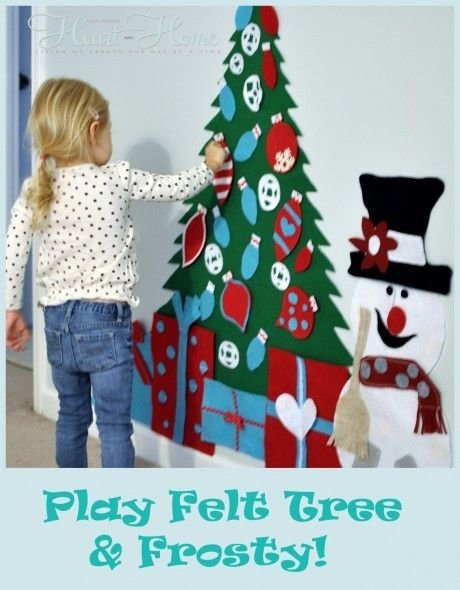 Via Play Felt Christmas Tree &Frosty! ...
Redecorate and redecorate as many times as they like.
28

Felt Poinsettia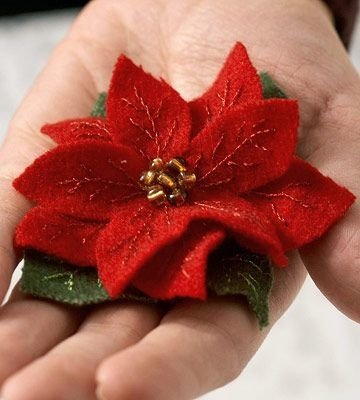 Via Make a Felted Wool Poinsettia ...
If your fresh poinsettias never last, make one that will.
29

Embroidered Felt Bird Pillow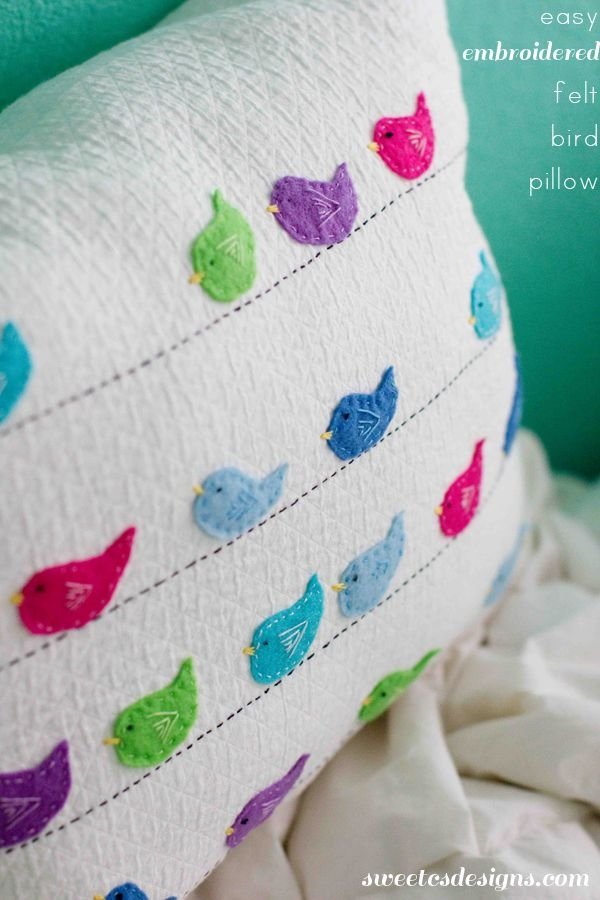 Via Easy Embroidered Felt Birds Pillow ...
No need to make a whole pillow. Decorate a store-bought one.
30

Leaf Garland Headband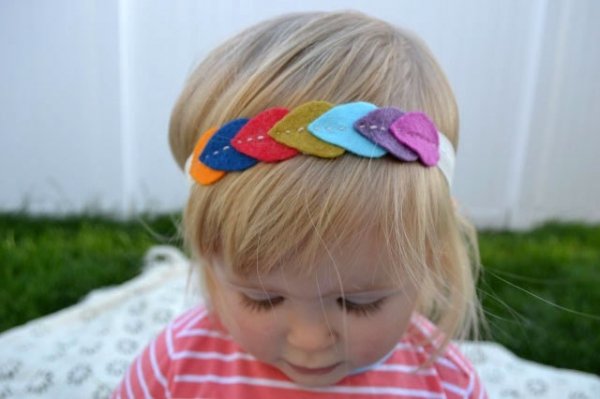 Via Leaf Garland Headband, Multicolor Hand-stitched ...
So cute.
31

Animal Felt Masks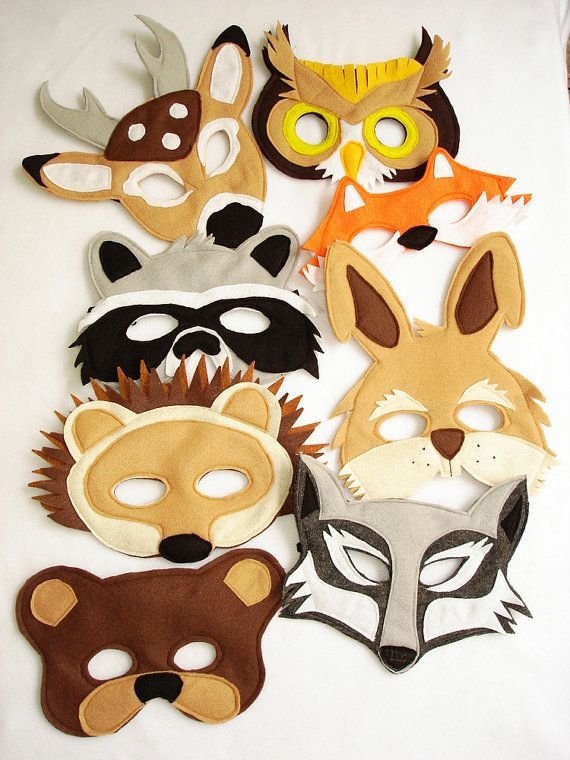 Via Children's Woodland Animals Felt Mask ...
These will certainly last longer than paper masks.
32

Disney Princess Felt Finger Puppets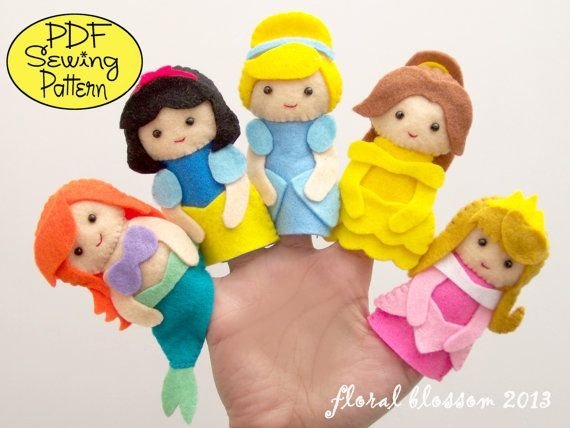 Via Digital Pattern: Princess Felt Finger ...
The link will take you to a pattern.
33

Felt Crafty Activity Pack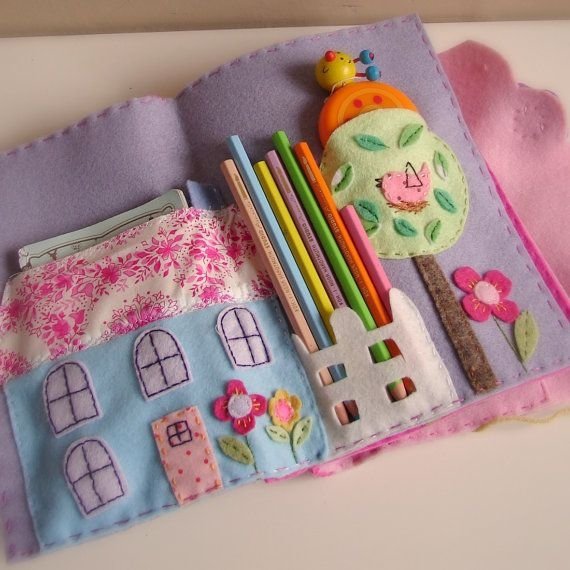 Via Fun Activity pack hand embroidered ...
Sweet gift if you've got a crafty little girl.
34

Fall Felt Leaf Wreath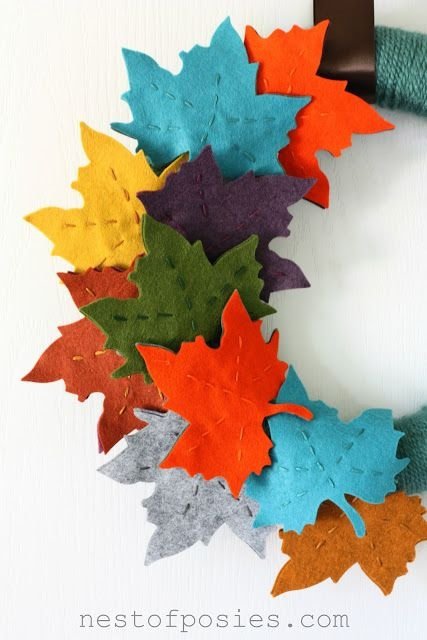 Via Fall Felt Leaf Wreath
Celebrate the colors of fall.
35

Felt Cameras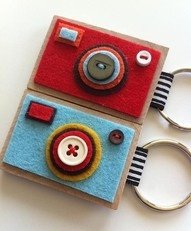 Via Fig Milkshakes: FELT like crafting...
It's a cute idea to make gifts of key rings. They'll always be unique.
36

Felt Snowflake Runner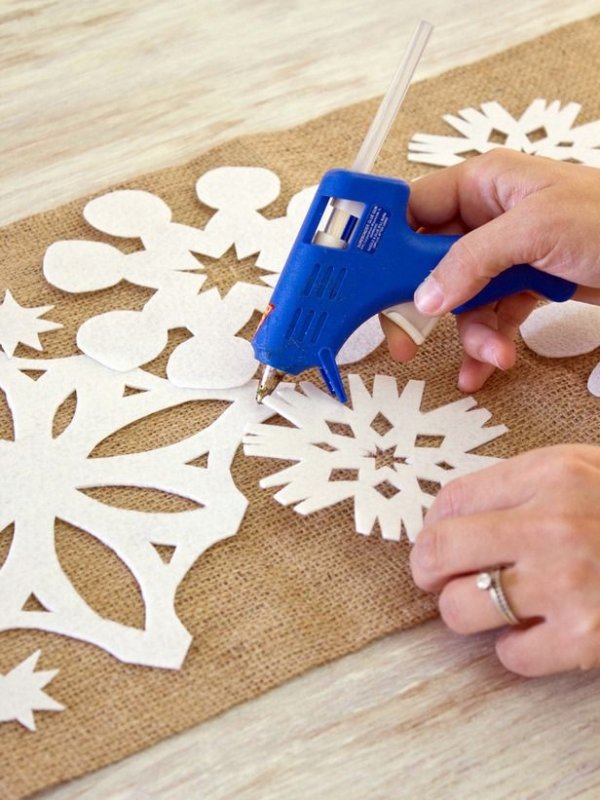 Via Snowflake-Embellished Table Runner
Your own special way to decorate the Christmas table.
37

Advent Calendar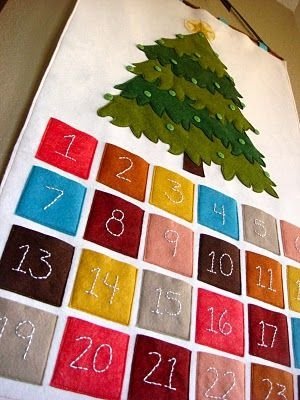 Via 25 DIY Advent Calendars
Have a perpetual advent calendar alongside the chocolate one.
38

Coasters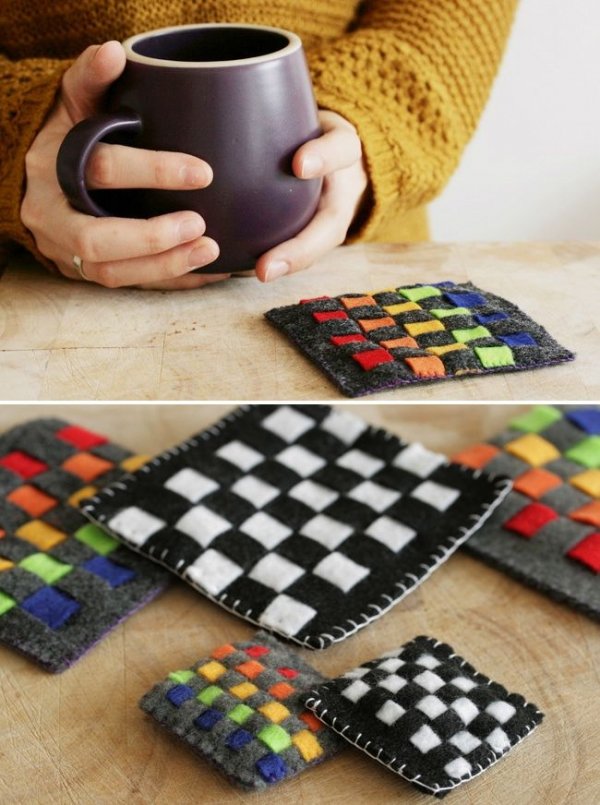 Via 7 Gorgeous DIYs for the ...
Protect your surfaces with fun felt coasters.
39

Felt Crowns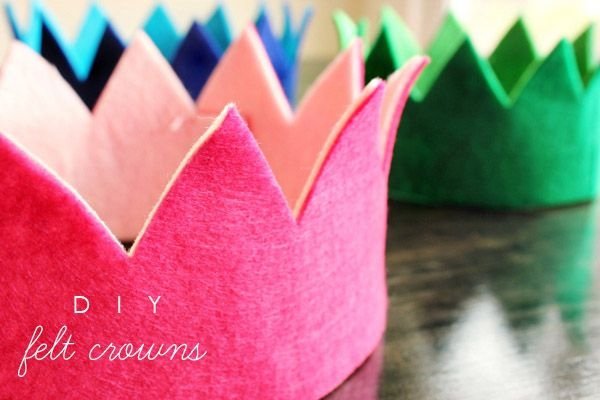 Via 10 Beautiful DIY Crowns - ...
Add jewels if you like - for the dressing up box, or leave plain - for Christmas; better than those flimsy paper cracker crowns any day.
40

Felt Roses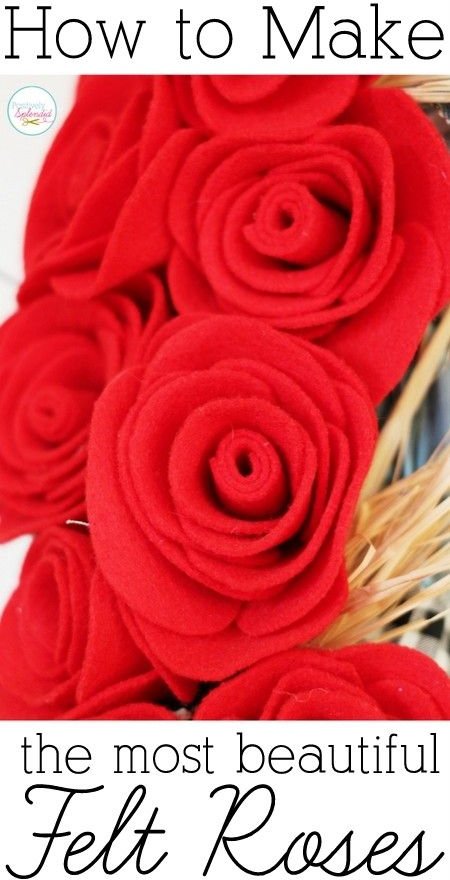 Via positivelysplendid.com
What's so great about these felt roses? No sewing!
41

Felt Pinwheels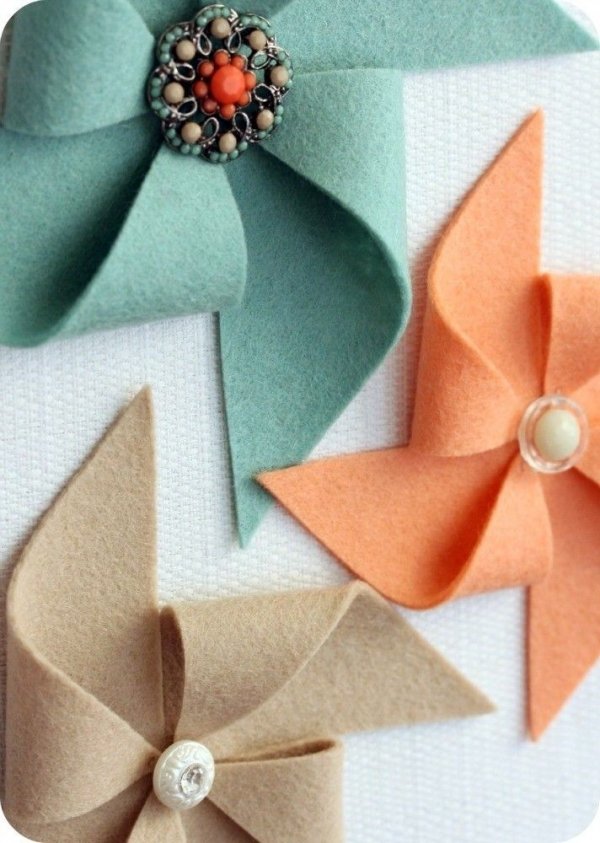 Via little lovelies: wall art: light ...
A cute idea for a hair accessory or for decorating the nursery.
42

Phone Cover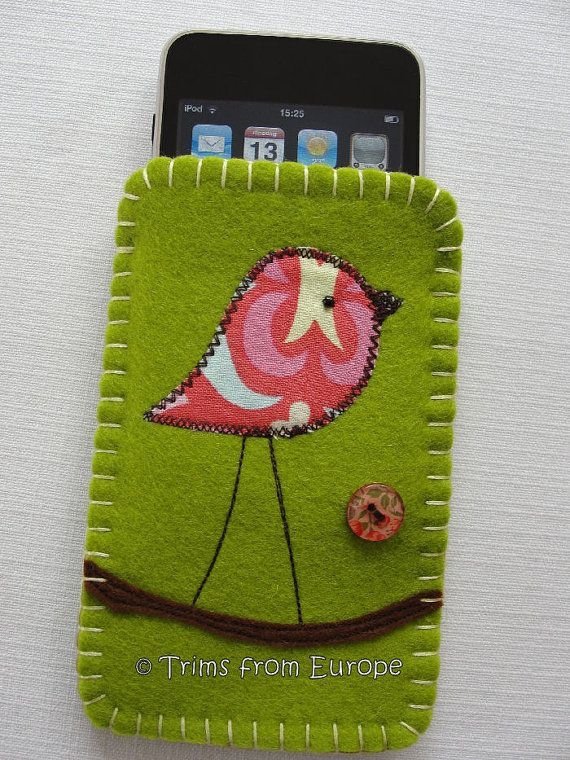 Via Green iPod Touch / iPhone ...
Or you could make one for your tablet or Kindle.
43

Felt Bowls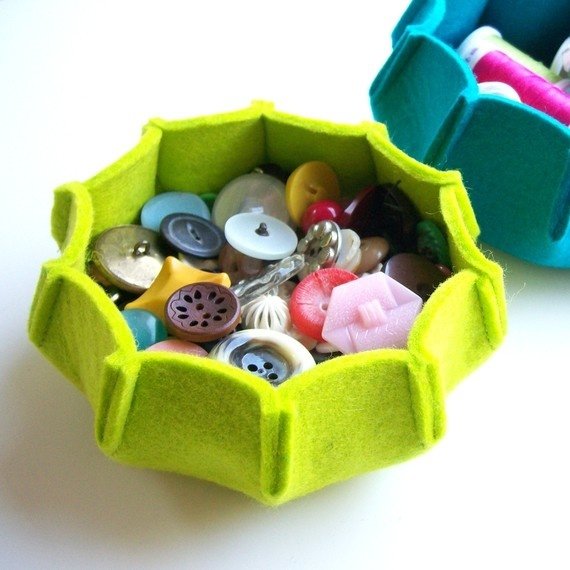 Via Sewing Pattern PDF - URCHIN ...
Clever idea. You could make a few to hold your trinkets.
So, are you tempted to try your hand at any of these felt crafts?
Please rate this article