COMMENT
Who said Halloween has to be scary? Use this sometimes-spooky holiday as a chance to show off your creative side! If you don't feel like carving this year, here are some other things you can do with your pumpkins!
1. Ombre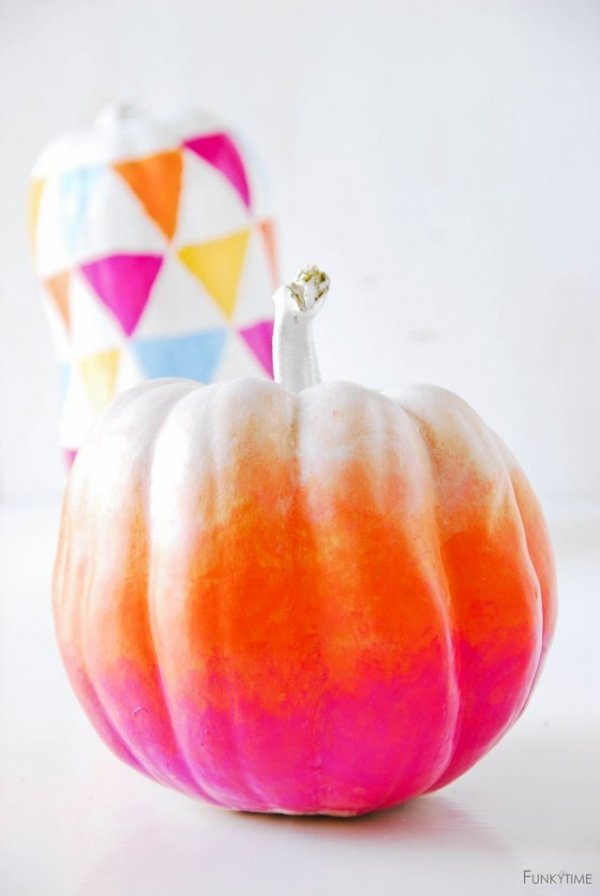 To get the ombre look, sponge paint the top section first and then let it dry completely. After that, set the pumpkin upside down and start using a different color!
Mini Pumpkin Doughnuts
Articles related to "10 Awesome 👏 No-carve 🔪 Ways to Decorate 🎨 Your Pumpkin 🎃 for Halloween ...":
Explore more ...