Every dorm deserves some fall decorations! No matter how big or small, crowded or vacant your dorm is, you can give it personality this semester with some fun and adorable fall decorations!
1

REESE'S Pieces Mason Jar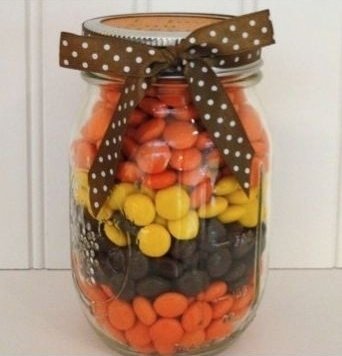 Via BIG List of Fun Fall ...
Yum! A fall decoration that's cute, cheap, and edible! A college student's dream!
2

Fall Wine Bottles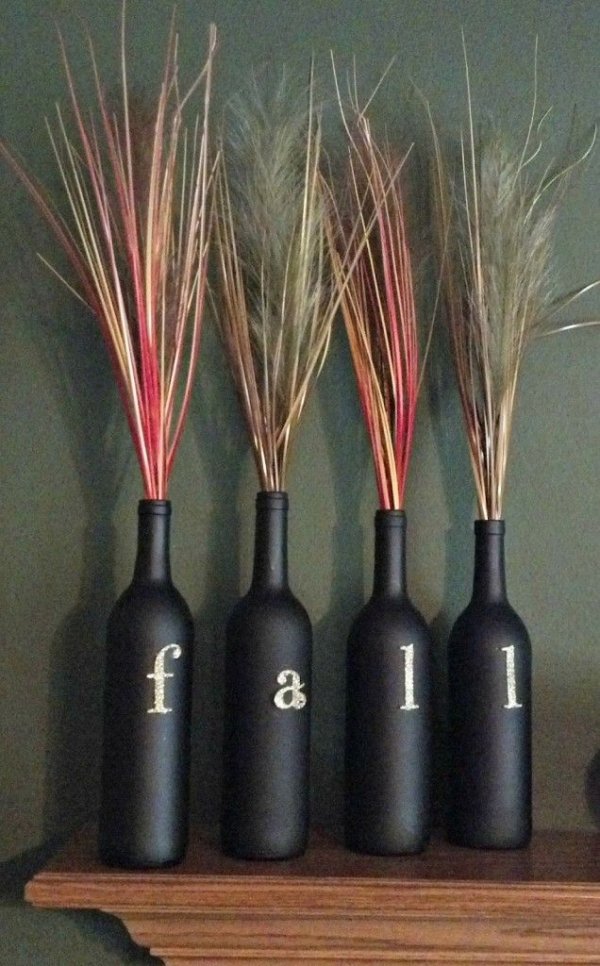 Via staceysays.com
Spray paint some wine bottles, fill them with festive fake leaves, and get a few glittery stick-on letters, then you've got yourself an understated, affordable dorm decoration!
3

Pine Cone Jar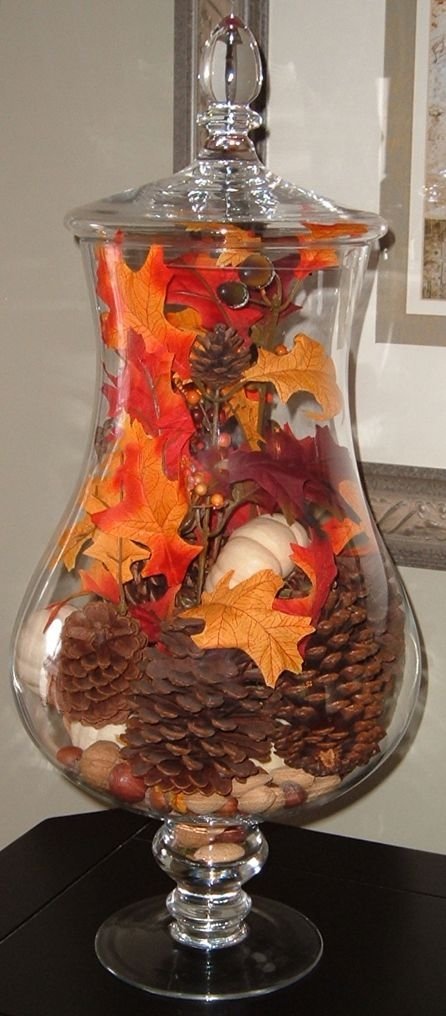 Via StyleBurb: Autumn In A Jar
The best thing about this decoration is that you can change it seasonally; come winter, you can fill it with poinsettias and fake snow, then flowers in the spring time!
4

Fall Door Decor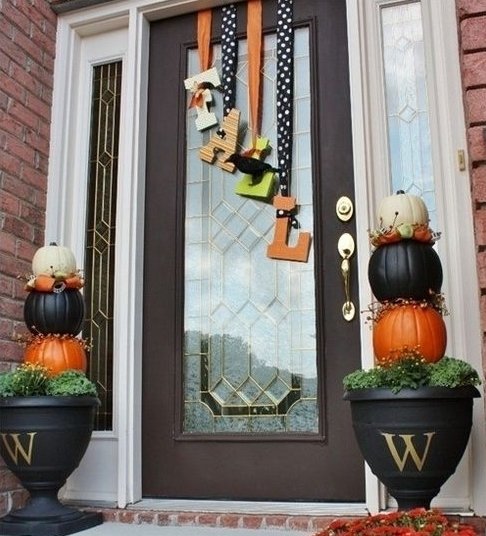 Via fall decor
On your dorm room door, you can hang FALLing letters so everyone who visits knows about your festive spirit.
5

Sunflower Wreath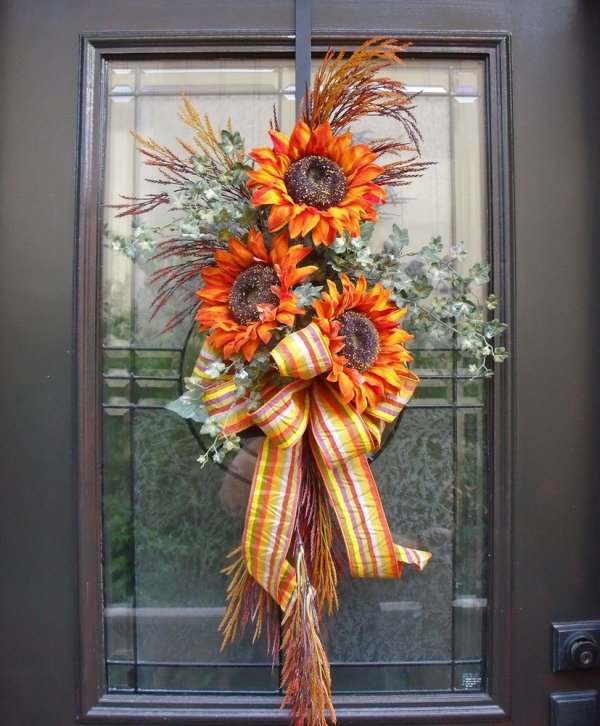 Via Sunflower Swag, Fall Decorations, Wall ...
Sunflowers are warm and welcoming, and therefore make the perfect wreath.
6

Vent HOse Pumpkins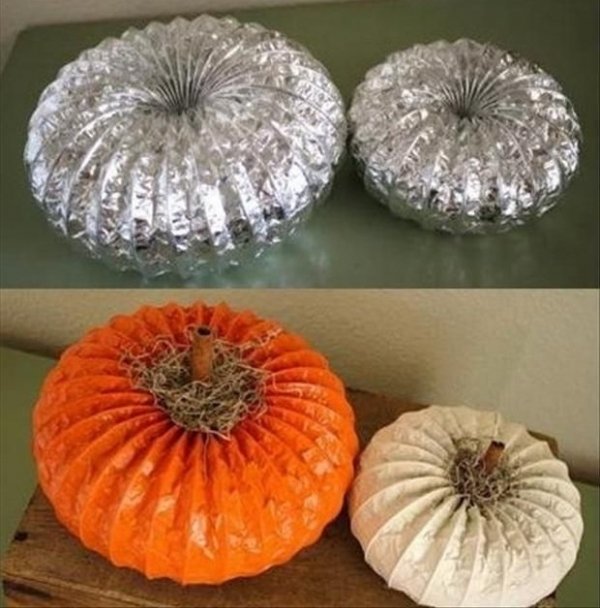 Via Love this...so easy and with ...
Most college students live on a very strict budget! To save money on fall decorations, make your own, like these spray painted hoses that look just like pumpkins!
7

Jack-o-Jars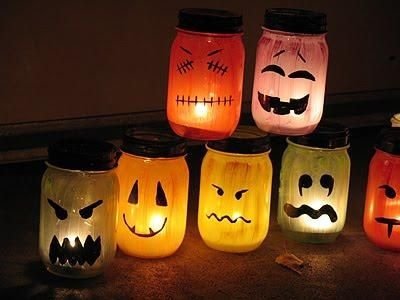 Via DIY Tutorial: DIY Fall Decor ...
These decorative mason jars are a great way to express your personality and love of Halloween. Plus, they're very space-conservative, and can simply take up a single corner in your dorm.
8

Fall Mason Jars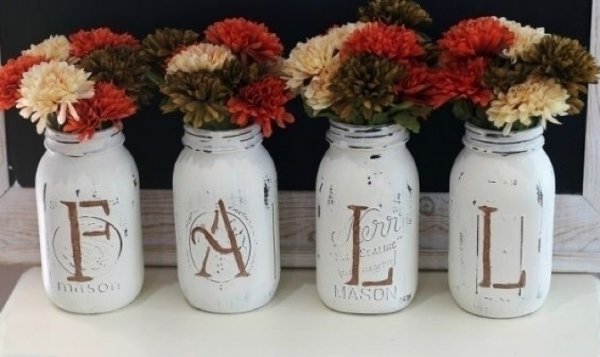 Via Fall Mason Jar Vases
Who doesn't love the charm of mason jars? These fall mason jars will make you smile every time you walk into your dorm!
9

Rake with Fall Decorations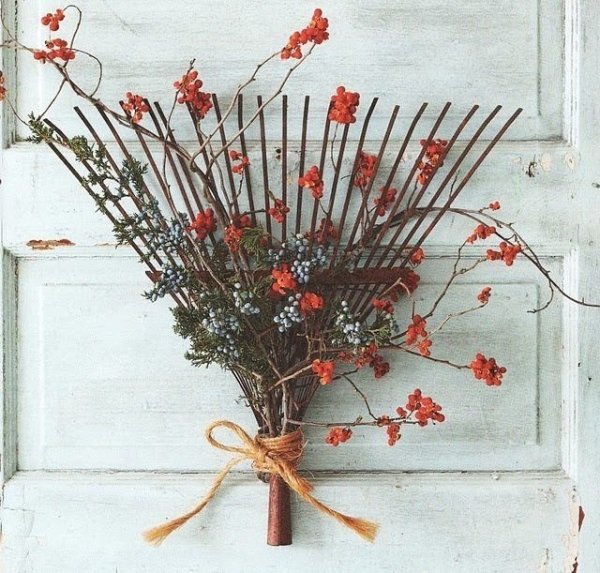 Via Common Ground: Magazine Copy Cat ...
This simple craft is unique and adorable!
10

Give Thanks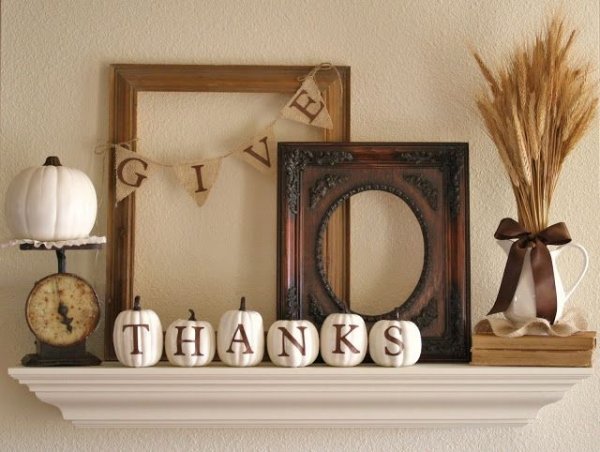 Via 10 Fabulous Fall Decor Ideas ...
The most important message about the fall season is one of thanksgiving, so find somewhere in your dorm to remember all that you have to be thankful for.
11

Hungry Pumpkins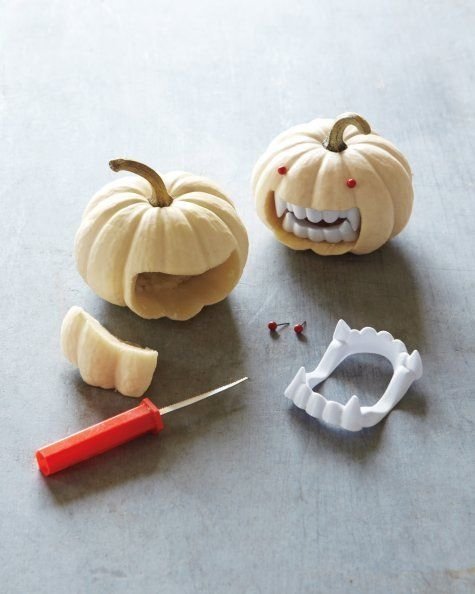 Via Fall Decorating Ideas: Mini White ...
Not all decorations need to be elegant and serious! Have fun and create some hungry little pumpkins to room with you and your roommate!
12

Pine Cones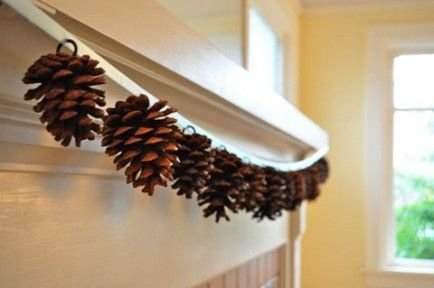 Via DIY Fall Decor Ideas
A string of pine cones adds a sweet and simple touch to any college dorm.
13

Gourd Candles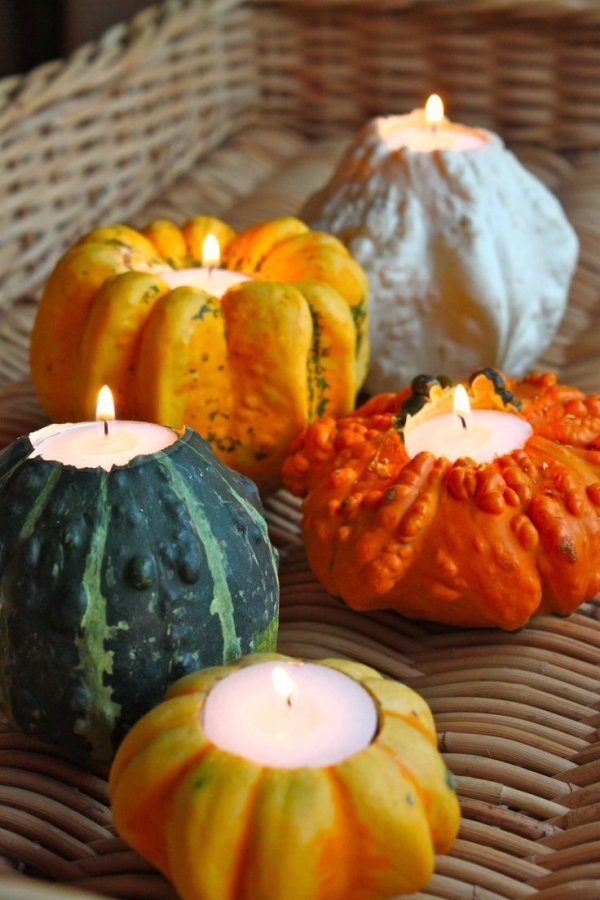 Via Friendsgiving is the New Thanksgiving
If your RA allows candles in your dorm, set up some gourd candles and burn them while you're winding down from a long day of studying this fall.
14

Boo Candle Holders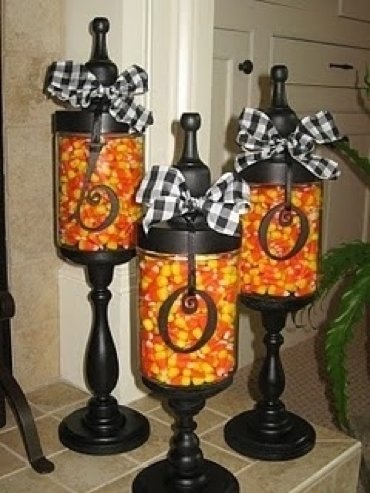 Via "BOO!!" Apothecary Jars - Uncommon ...
If you're not permitted candles in your dorm, you can always use candle holders instead to express your love for autumn!
15

Pumpkin Vase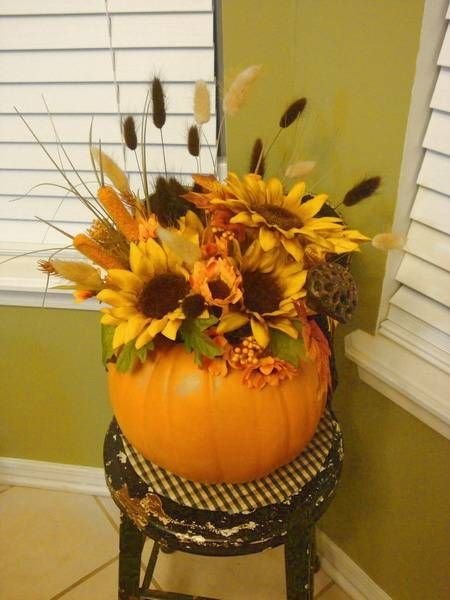 Via How to Create Fall Flower ...
A pumpkin holding sunflowers, does anything sound more like fall than this?
16

Witch's Hat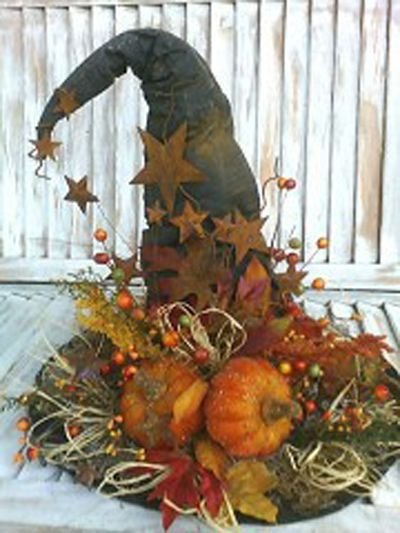 Via Fall Decorating Ideas 2011 - ...
For Halloween lovers, this may be the perfect centerpiece for your desk, or the common room's table in your building!
17

Glitter Acorns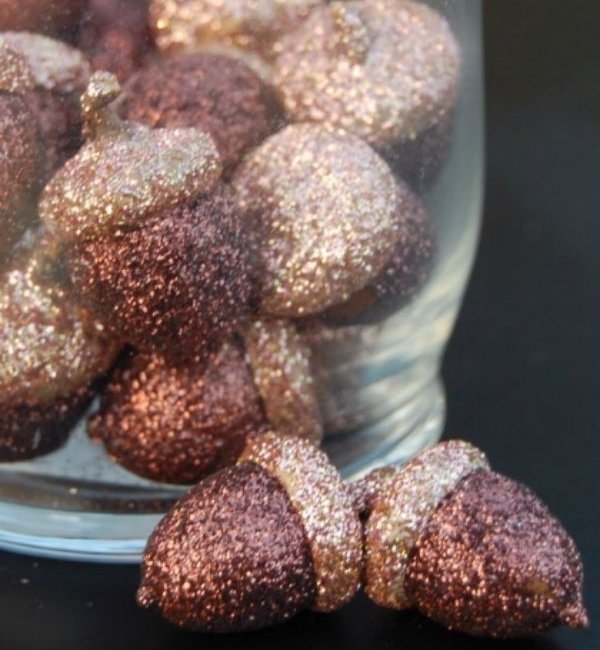 Via 15+ DIY Fall Decorations - ...
Spread these around your room to remind you of the season everywhere you go!
18

Ghost Milk Cartons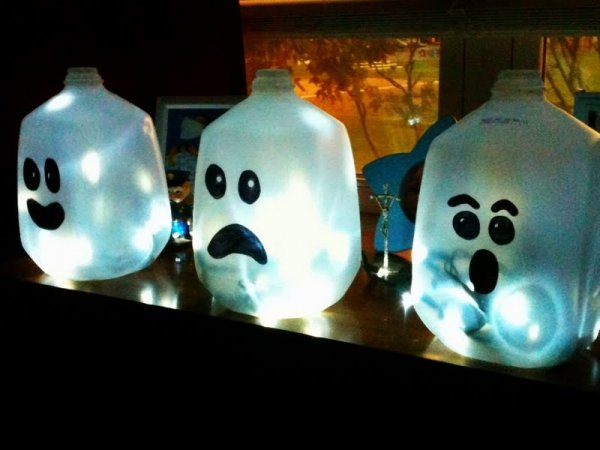 Via imperfectwomen.com
These ghosts won't haunt your bank account, making them the ideal college decorations!
19

Old Milk Can with Flowers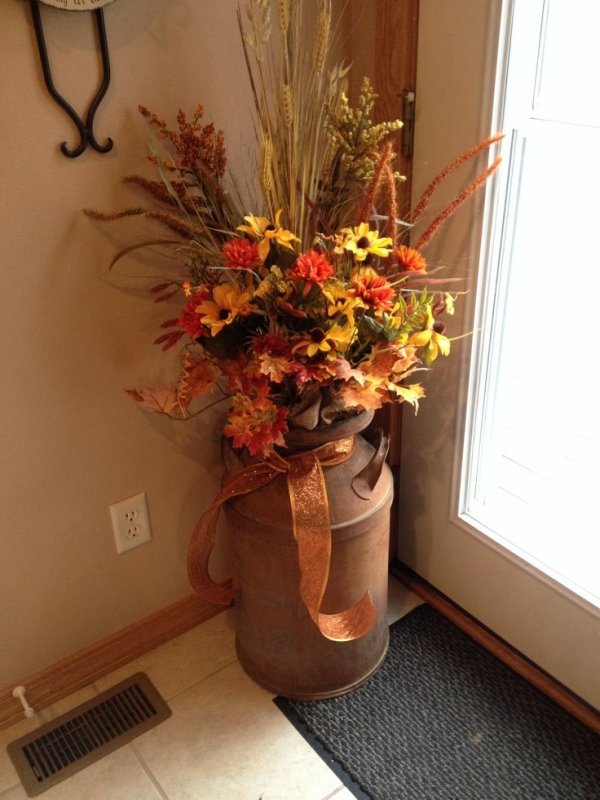 Via DIY * Holiday Ideas
This rustic look is charming, elegant, and playful all at the same time!
20

Lanterns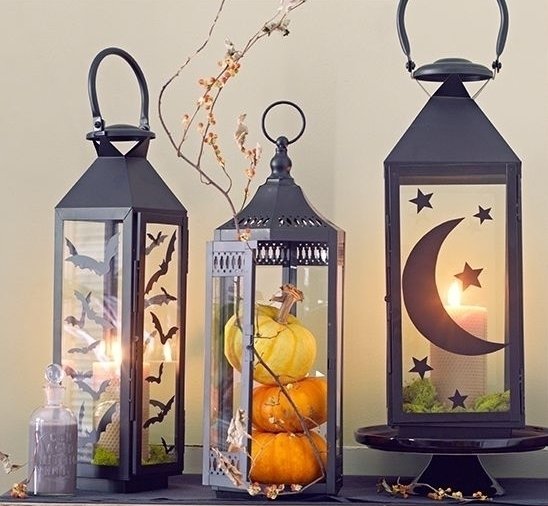 Via Eerie Outdoor Halloween Decorations
Lanterns make great decorations because you can fill them with anything your heart desires!
21

Glitter Leaves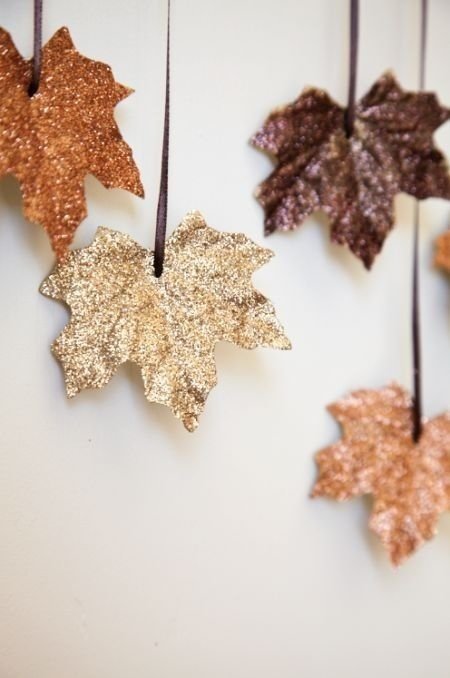 Via Make Your Own Autumn Leaves ...
Like the glitter acorns, these sparkly leaves can be scattered around your dorm simply to spread seasonal cheer!
22

White Pumpkins with Vines
Via 50 Easy Fall Decorating Projects
I've always loved white pumpkins! This display is small but memorable, a lovely touch to any dorm.
23

Candy Corn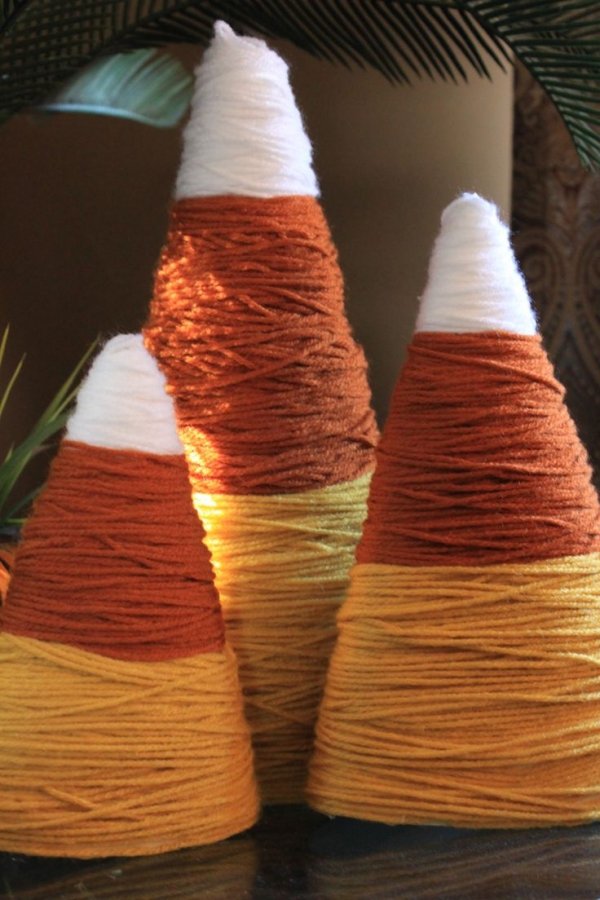 Via Candy Corn Fall Decorations
If you love knitting, these candy corn decorations made of yarn belong in your dorm room.
24

TP Pumpkins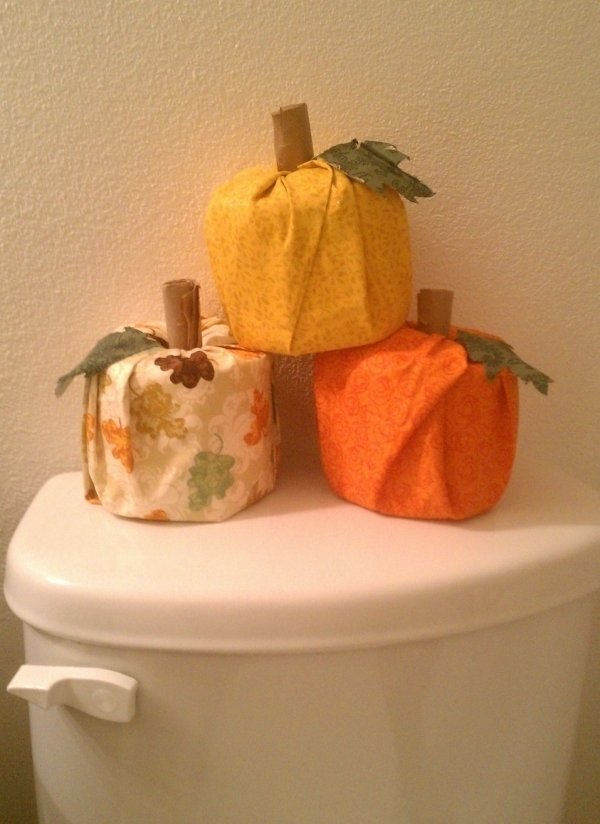 Via Hey Yall, It's Fall.
Even the bathroom deserves a little bit of autumn beauty, don't you think?
25

Fall Sign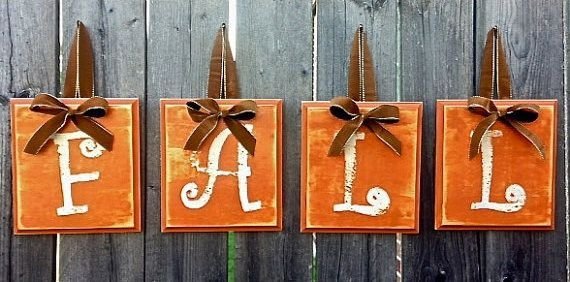 Via 15 FALL DECOR IDEAS - ...
A simple fall sign in or outside of your dorm will be inexpensive and adorable.
26

Give Thanks Wine Bottles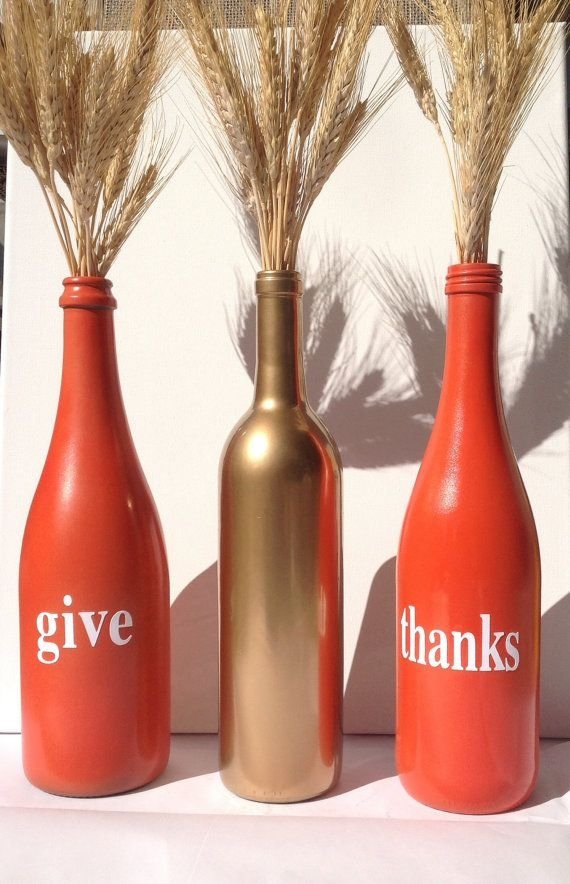 Via Give Thanks painted wine bottles. ...
You can place this decoration on your desk as a constant reminder of all there is to be thankful for.
27

Edible Arrangements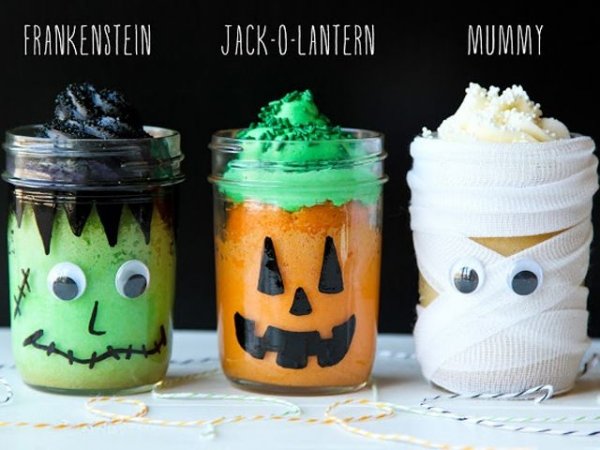 Via 22 Wicked Ways to Use ...
Sometimes the tastiest decorations are the best decorations, like these festive sponge cakes!
28

Framed Definition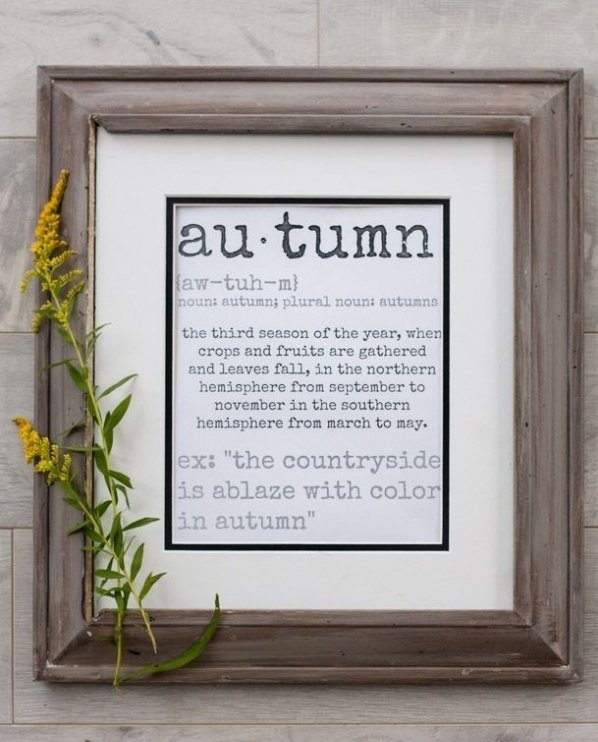 Via Free Fall Printable - The ...
You can select any meaningful, seasonal word to define and frame this fall. Choose a vintage-looking frame for some added pizzazz!
Fall is such a wonderful time of year that it deserves recognition! The best way to celebrate this season is through decorations, so make sure to fall-up your dorm this season. Which of these decorations do you plan on putting in your dorm?