COMMENT
There are countless of ways to make beautiful jewelry using wire. For those looking to start at a small project, we have here fabulous wire ring tutorials. Since rings are small items, you will pretty much use only a teeny amount of wire for any of these jewelry DIYs. This means that you can practice until you perfect any design you like. This also means that you can make several rings; some to keep and some to give to your favorite girl friends.
1. Yes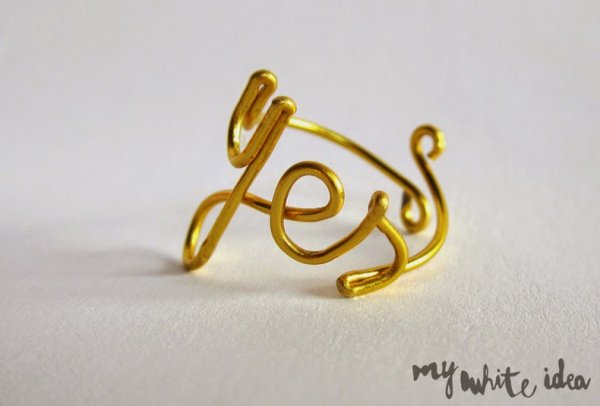 How cute! This is inspired by a Dior "Oui" ring. You can make yours in French but if you happen to like English as well, this "Yes" version should be perfect. For this project, you will be needing only wire and pliers. Use wire with medium thickness. You don't want it to be too thin that the ring would snap. You also don't want it to be too thick because it might be hard to twist.
2. G-Clef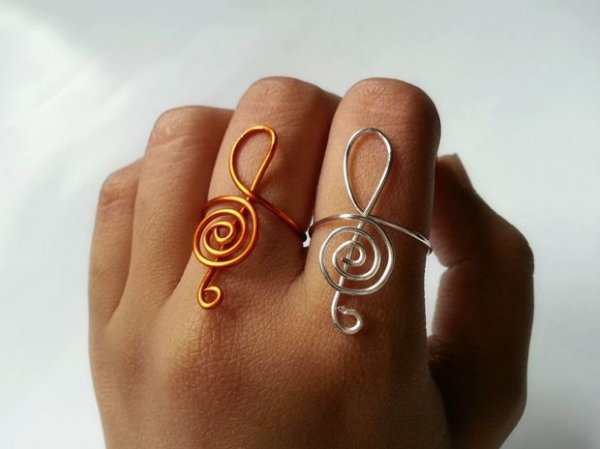 Perfect for the music lover! The basics behind this fun DIY wire ring are similar to the "Yes" design. Just like the previous DIY, this will also call for wire and pliers. You will also need a mandrel in case you want to be particular about your ring size.
3. Double Heart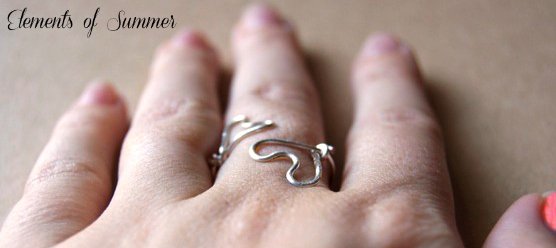 There is a wire bangle version of this pretty heart shape ring. If you don't have enough wire for a bangle, this DIY jewelry option should be the perfect project. You can form one by shaping one heart end, forming a hoop for the band, and then finishing with another heart shape.
4. Diamond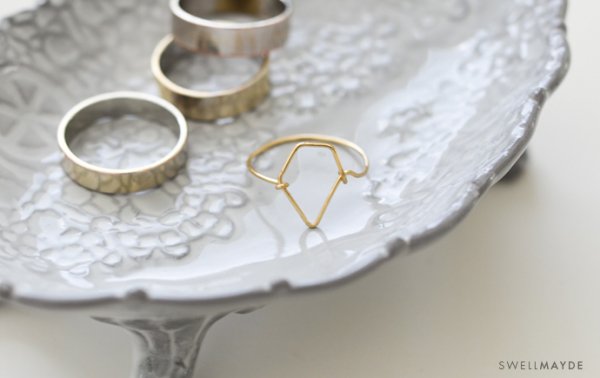 How pretty! This one is simple and chic and is the perfect accessory for those in love with the geometric trend. To make one, you will shape the diamond first and then make a hoop for the band of the ring.
5. Flat Torpedo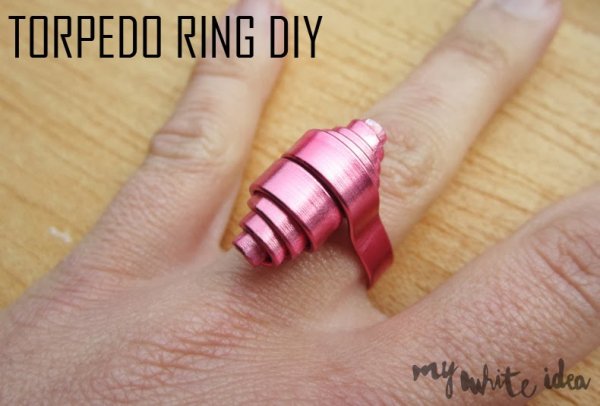 This is one gorgeous DIY wire ring. It looks so great, you'd think that it's not handmade. If you want to try your hand at this craft project, you will need pliers, flat wire, and a mandrel. If you don't have a mandrel, any cylindrical thing that is close to your ring finger in size will do.
6. Two-Finger Crucifix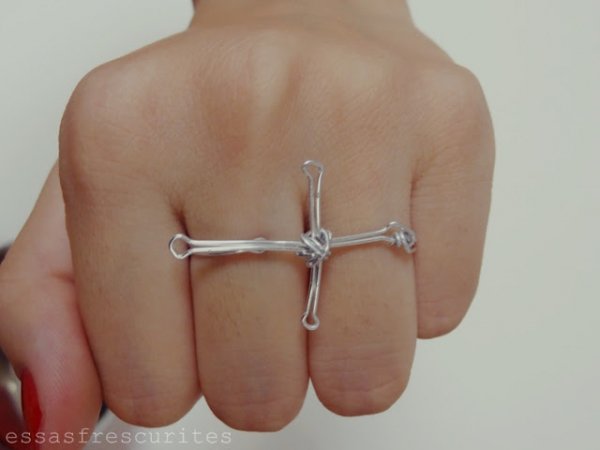 These two-finger crucifix rings were quite popular a few seasons back. If you still dig their style but you don't really want to shell out cash, you can go the DIY route. Just like the previous projects, the first step to making your own two-finger crucifix ring is to make the head first. That would be the cross. You then make two loops where you can insert your fingers. To finish, you will wrap the center of the cross a few times with the wire.
7. Love Bead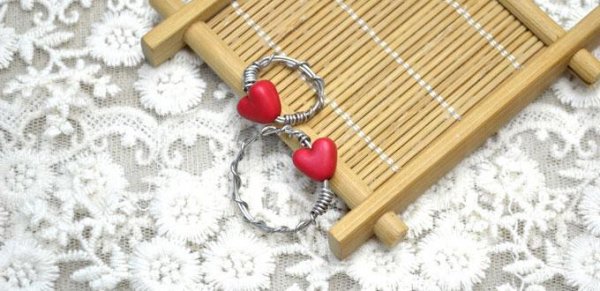 How cute! If you don't want your DIY wire ring to be made purely of wire, adding adorable beads is the ticket. These rings, for instance, were made with the addition of red acrylic heart beads. These acrylic beads come in many shapes so you can make your wire ring with stars, smiley faces, and other fun designs.
Which of these DIY wire rings do you love? If you end up making some of these craft projects, don't forget to tell us here or tag us on any of our social media accounts.
Explore more ...