COMMENT
To-do lists are a great way to become organized. You can use other methods such as apps or a word program but there's just something comforting and rewarding about striking a line through on a handwritten paper. I sit at a computer all day and still user a written to-do list. If you want to become a goal digger try one of these printable lists and get to work.
1. Classic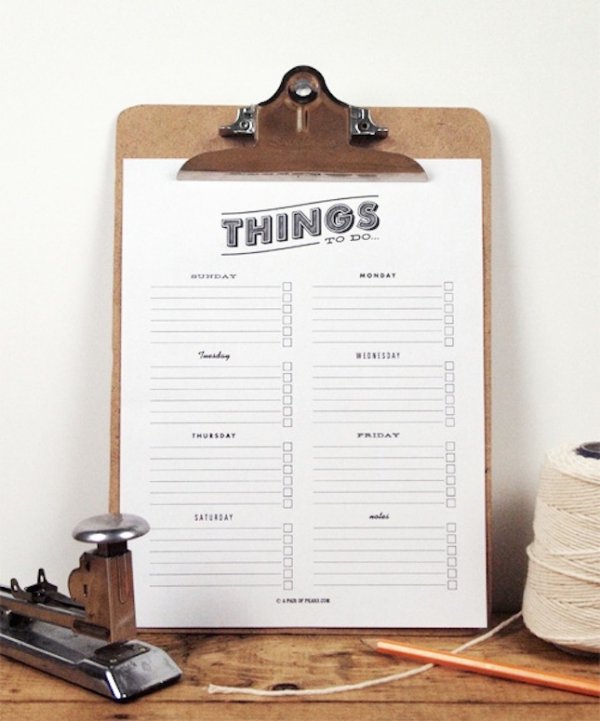 When all you need is a straightforward, classic to-do list that isn't going to interfere with your habit for procrastination, then this one is for you.
Geometric and Colorful
Explore more ...