COMMENT
If you don't have a yard (and even if you do), you can bring some plants into your life by creating some window boxes for your sills and balcony. Having live plants boosts mood and air quality and gives you something to take care of and enjoy that isn't a ton of work. Don't know where to get started? Here are some outstanding ideas for window boxes. As you'll see, they don't even have to be an actual box. Check it out!
1. Put Lavender in a Small Metal Tub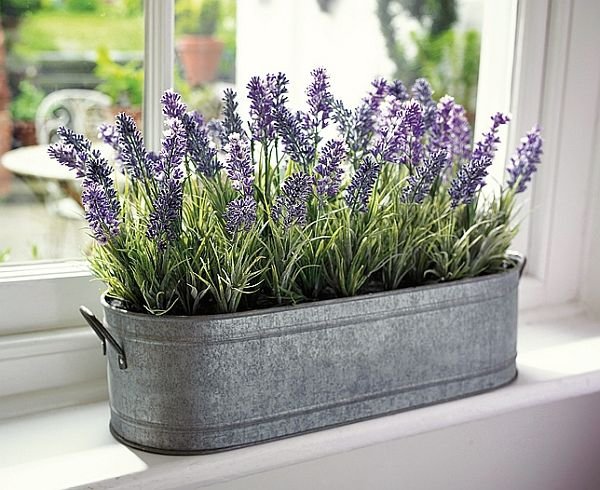 Use Mason Jars in a Box - Indoors or out
Explore more ...