COMMENT
If you love crafting with nature, you will want to look at these creative things to make using twigs. These are also fantastic for those who like to get crafty without spending a lot of money. After all, you can simply step outside your house and you already have half of the materials that you need. I hope you enjoy this list of things to make using twigs. Happy crafting!
1. Jewelry Organizer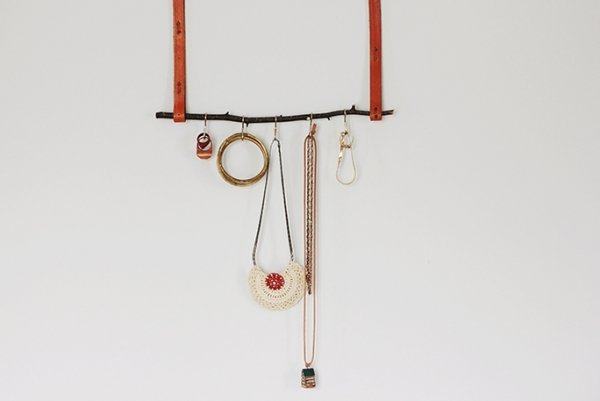 One of the beautiful things to make using twigs is a jewelry organizer. Not only is this a great DIY project, it's a wonderfully simple recycling idea as well. You will need only a strip of leather, S-shaped hooks, and a twig to make this fun DIY. Make sure that the twig is sturdy enough to keep your jewelry up.
2. Centerpiece or Mantel Decor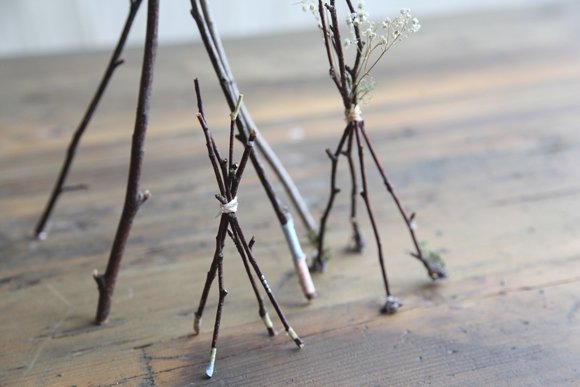 These are incredibly cute and very simple to make. Not only do these make great photo props and party centerpieces, I think they'll be wonderful for miniature projects, too. Imagine them displayed in a miniature fairy scene. Cute, right? You can also embellish them in any way you see fit. Apart from flowers and feathers, you can also use beads or strips of fabric.
3. Painted Necklace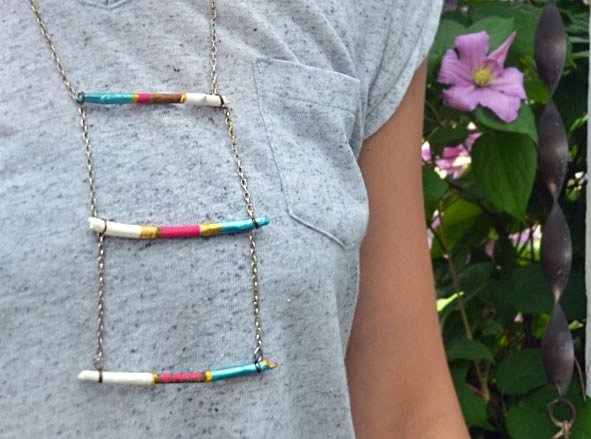 This is a craft project that your kids will definitely love to help you make. You can ask them to gather some twigs and perhaps paint them in their favorite colors. Assemble into a cascading (or single layer) necklace and that's it! Don't you just love simple nature-inspired craft ideas?
4. Stud Earrings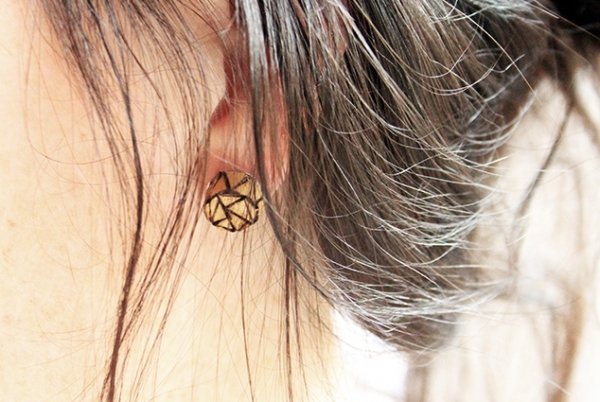 Beautiful! These lovelies were created by the very talented Alisa Burke. She also shared a tutorial that makes the whole project look so easy. The items that you will need to accomplish this twig DIY include a burning tool, hand saw, super glue, and earring backings. Alisa designed her twig earrings with lovely geometric patterns but you can choose swirls, too.
5. Wall Decor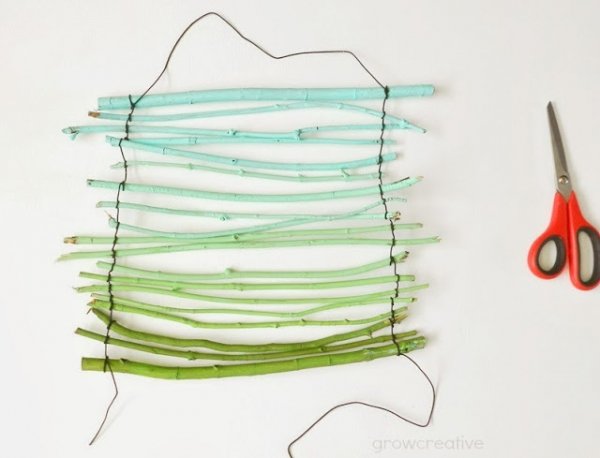 From jewelry, we move to home décor on this list of things to make using twigs. As you can see, this projects involves only the tying and hanging of painted twigs. If you want a more rustic wall hanging, you can forgo the painting part altogether. You can also do the opposite of simple rustic and embellish your twig wall hanging with other organic detailing, such as feathers, sea glass, leaves, etc.
6. Yarn Necklace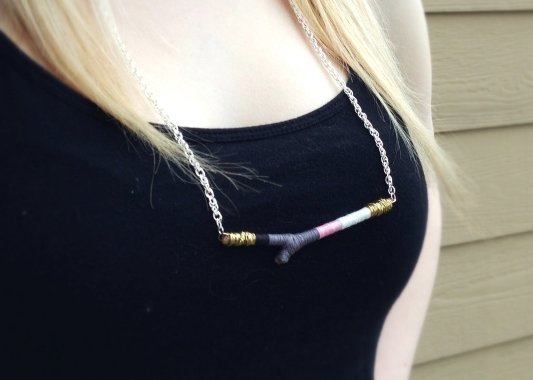 This little beauty is Anthropologie-inspired. To make your own, you will need a twig, some thread, jump rings, chain, and wire. This is a great craft project because you can change the look of the necklace depending on the shape of the twig or the thread that you use. Make some to keep and some for friends!
7. Bouquet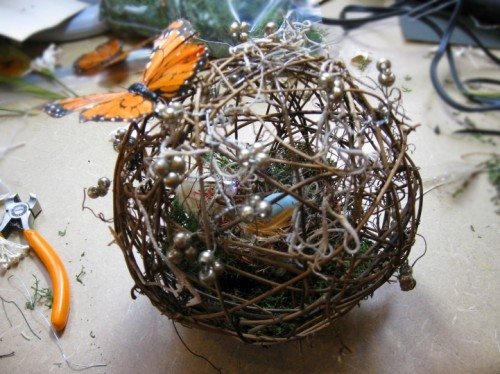 Getting married in spring? If you want to add nature-inspired and rustic elements to your entourage, you will want to look into making this twig bouquet. You can make one bouquet for each of your bridesmaids. Add flowers, beads, feathers, and other beautiful details that will match your wedding colors. If you have time to make about a dozen or two, these will make for pretty table centerpieces as well.
I cannot wait to hear what you make using these DIY twig projects. Don't forget to share your crafty adventures with us!
Articles related to "7 Fun and Incredibly Crafty Things That You Can Make Using Twigs ...":
Explore more ...