COMMENT
For those of you that don't know, I just got a house in August and I absolutely love it – but I needed to do some research on some awesome DIY hacks out there for my home. I wanted my house to smell awesome, I wanted to find unique and different ways to repurpose things and I wanted to really come up with shelving that worked for me. If that sounds like you too, take a look below!
1. How to save Some Closet Space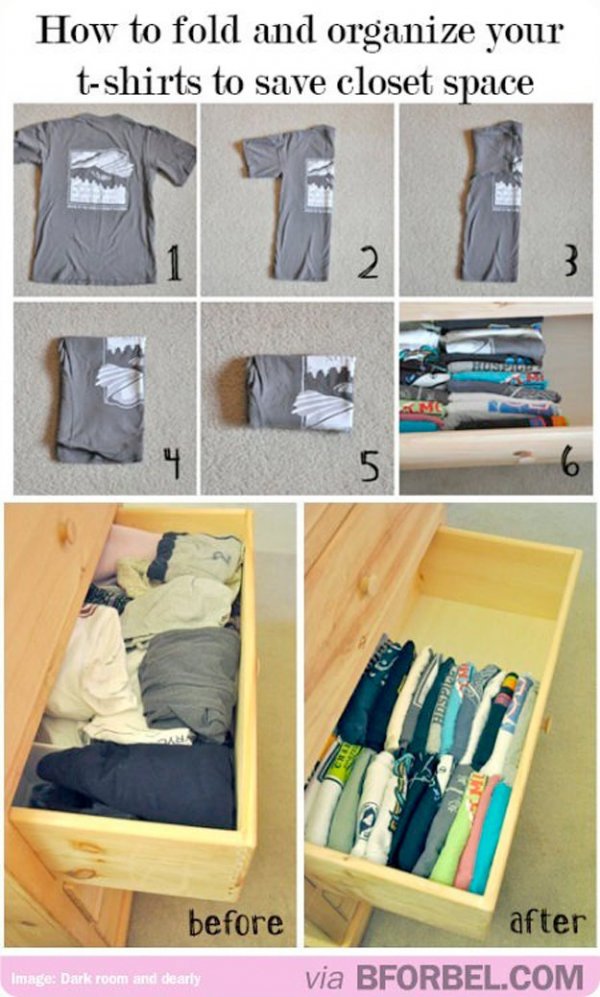 So, so so folding my shirts this way now.
Great Smelling Home?
Articles related to "18 Clever 💡 DIY Hacks 🛠 for Your Home 🏡 ...":
Explore more ...